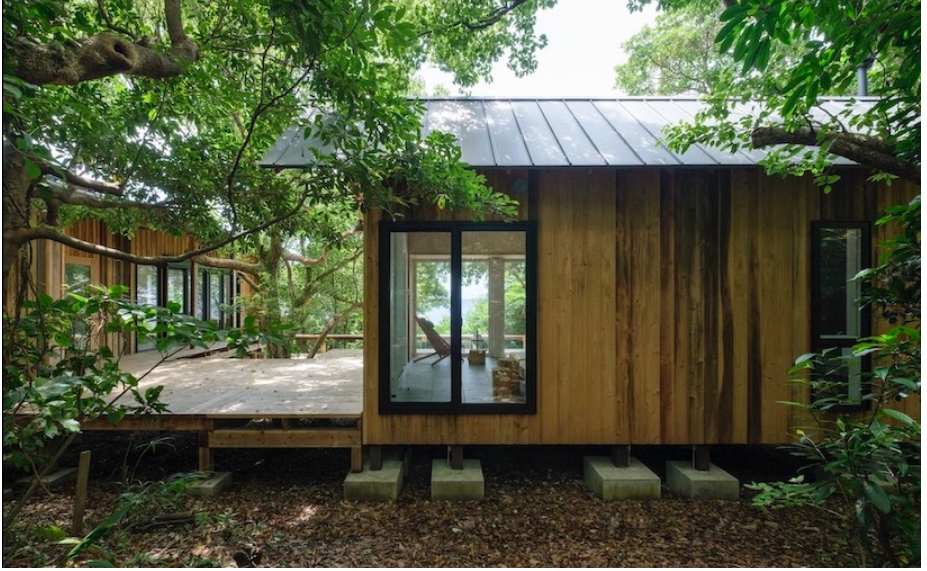 On the island of Sumu Yakushima, Japan, designer Tsukasa Ono turned to regenerative architecture as his primary concept. An experimental housing cooperative jointly created by eight owners, this project in the woods was adapted to fit the surrounding landscape without cutting down large trees or leveling the ground; they raised the wooden buildings off from the ground.
There are private cabins and communal facilities that are separate buildings but connected by outdoor paths, incorporating walks through the forest into daily activities. The residents adopt a regenerative lifestyle that enhances the environment through everyday activities, from collecting driftwood for use as firewood to clearing grass to allow cool air to flow through in a way that benefits the landscape. The design enables residents to discover new possibilities for interacting with nature and adapting the way they think and act. The abundance of ancient Japanese cedars in the forests emit earthy scents.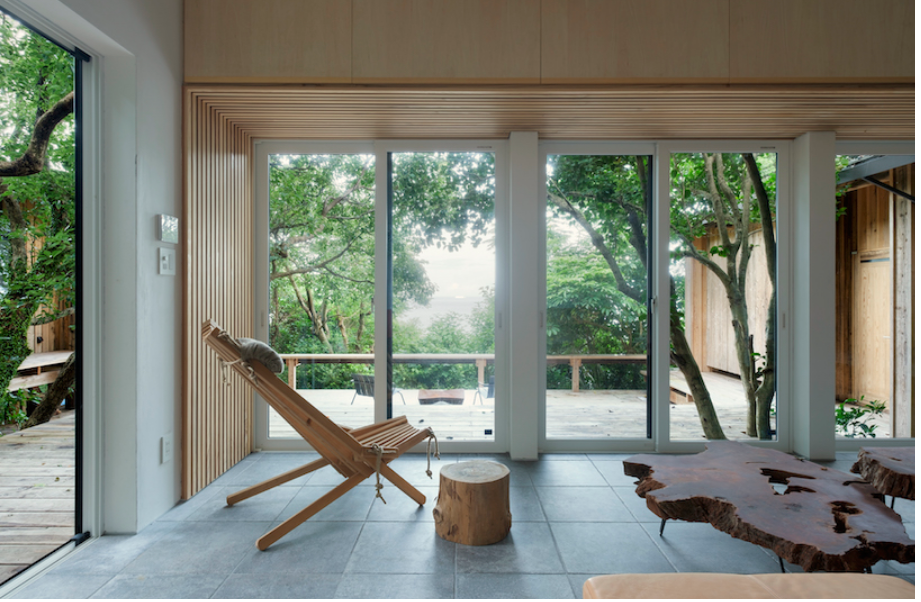 Electricity is provided by solar power with storage batteries.
You can watch a video at www.youtube.com and read the original article at www.designboom.com