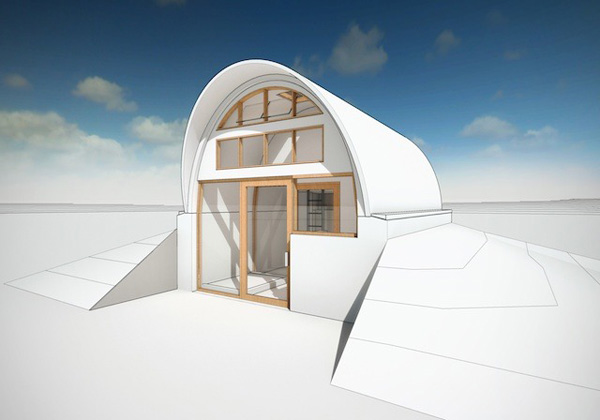 "Let's create the Regenerative Home. With this proposal, we are raising funds to showcase technologies for homes that are ecological, affordable, and appropriate for these times. We will build the second prototype this summer in Colorado (earlier version shown in the intro video). Throughout the construction we will document in film and photography. The building plans will be available this year online for $10. Plus, in a subsequent fundraising effort next year, we will assemble an online documentary film about the process so others can learn from and recreate these ideas.

The movie above [see link below — same as on our blog a few days ago] shows you what the Hiperadobe (a type of Earthbag) earthen wall system looks like in action. The Regenerative Home design uses the hiperadobe system for the walls, and an ancient Nubian adobe vault method to enclose the space. This was used by humanitarian architect Hassan Fathy. It is still popular today in many countries because it minimizes the use of wood by replacing it with earth, and is very durable. Similar adobe vaults that are thousands of years old still stand today. The Regenerative Home uses this age-old roofing technique with additional reinforcement to ensure safety and longevity."
Read the full article at the source: Kickstarter.com
Join Scott Howard of Earthen Hand.com during an eighteen day workshop to built the Regenerative House near La Garita, Colorado, July 14 – 31.