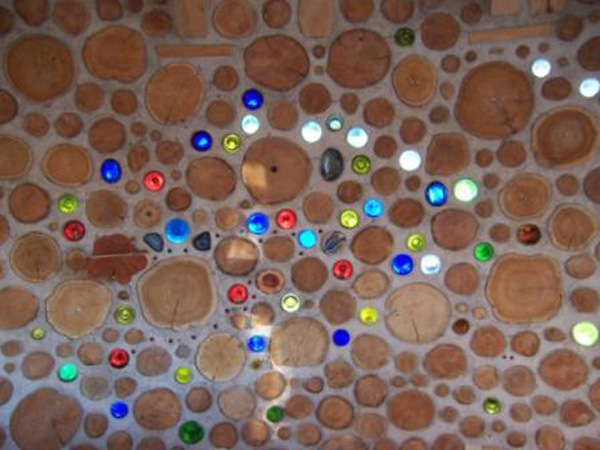 "Here are just a few of the great variety of special effects that people have incorporated into their cordwood masonry. Go to our Book and Media page for a description of our CD on the subject with over 60 captioned images. How to make bottle-ends and special designs is included on the CD."
Source: Earthwood Building School
Note: Rob Roy is the author of 15 owner-building books (wow!), and has been teaching cordwood building in New York with his wife Jaki since 1981.