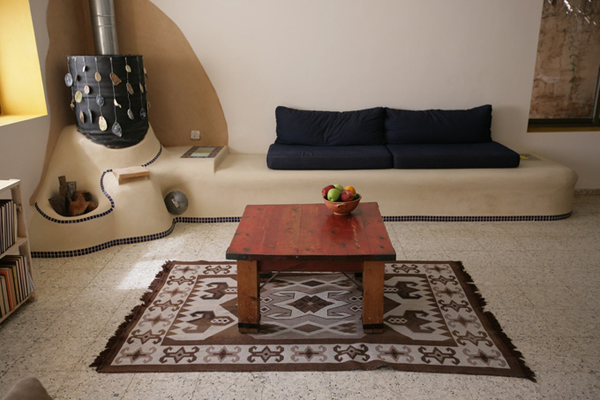 Hi Owen,
I wonder if you'd consider posting our Kickstarter project, for a new book entitled the Rocket Mass Heater Builder's Guide. This book shows how to build a rocket mass heater, so you can enjoy overnight comfort from a brief evening fire.
Rocket mass heaters are like a full-body personal sauna, keeping you deliciously comfortable with minimal fuel and pollution. They can be a fun, all-natural green remodel project, and a super-stealthy way to enjoy off-grid comfort and security. They use a special, clean-burning firebox to drive clean exhaust through an earthen masonry mass, which stores the heat and releases steady warmth. Rocket mass heaters are extremely DIY-friendly, and the entire project can be built with site-sourced stone, earth, and commonly-available parts like brick and stovepipe.
The larger rocket mass heaters are super-efficient, super-comfy, earth-friendly, and altogether a unique solution for an enjoyable post-petroleum future. You want a rocket mass heater because it's your own personal sauna, off-grid survival plan, utility bill discount, spring incubator, and weekend house-sitter rolled into one. Most rocket mass heater owners burn so little fire wood, we can get by on yard waste and shop scrap, leaving more trees for everyone to enjoy.
Our Teeny Tiny Mass Heater plans, which could be a nice fit for your 25 Small Sustainable House Plans audience. Every backer will get these bonus plans once we're over $20K on the Kickstarter.
The Rocket Mass Heater Builder's Guide is a complete, practical, how-to book showing step-by-step construction, operations, maintenance, and troubleshooting. We focus on the most popular DIY version – the J-style rocket mass heater – but also explore upscale masonry heaters and recent innovations.
Since 2004 we have taught over 50 workshops together, built hundreds of prototypes and demonstration heaters, and helped a lot of DIY builders with online forums, articles, YouTube videos, and collaborative DVD projects.
Yours, Erica Wisner