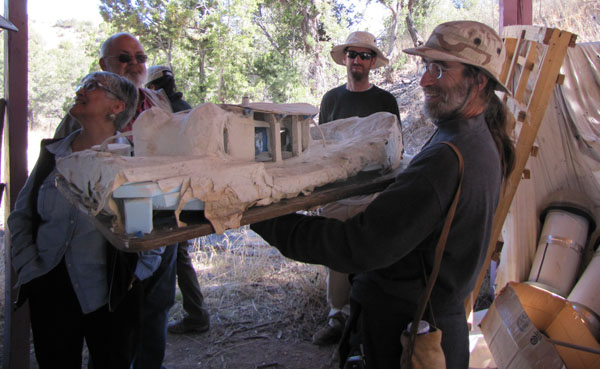 Our final stop on the tour of Asher Gelbart's off-grid homestead was a work in progress of incorporating an old Airstream trailer into a larger architectural  project. Asher is holding up a model of this concept, which would not only feature a spiral roof covering most of it, but also earthbag domes.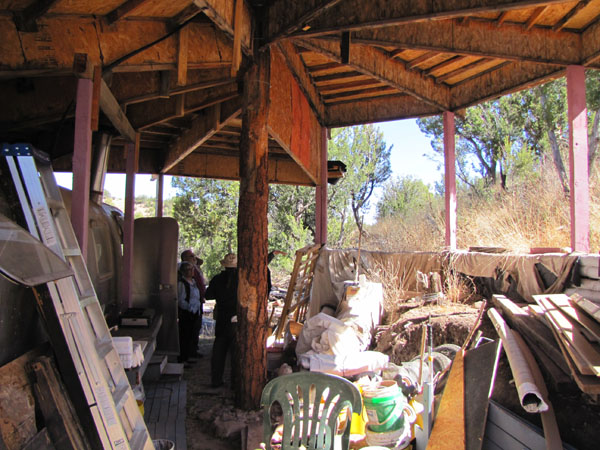 The roof structure was mostly intact, and some earthbag retaining walls were established, but much work still needed to be done to manifest this vision.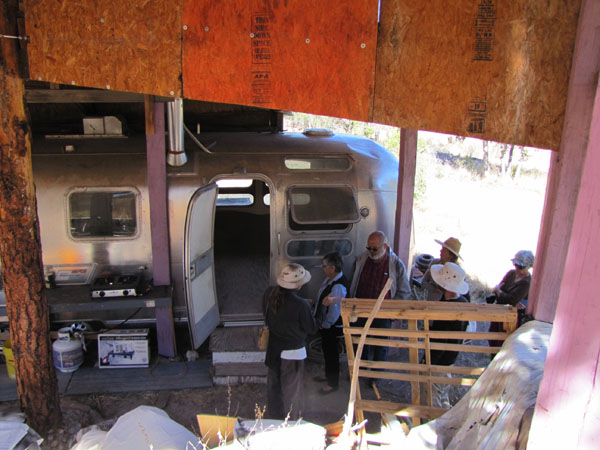 Much attention had already been lavished on the interior of the trailer itself. Because it began as a poorly insulated container with aluminum both inside and outside, it was thermally very inefficient. Covering it with the roof would help this  to some extent, but it still needed further insulation.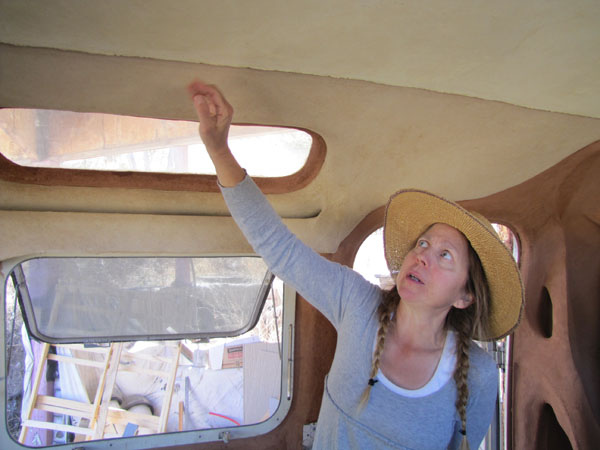 Antonia is explaining how a thin layer of commercial foam insulation was attached to the walls and roof on the inside. After this the foam was coated with a layer of Elmer's glue mixed with sand to give the surface sufficient texture to allow earthen plaster to hold.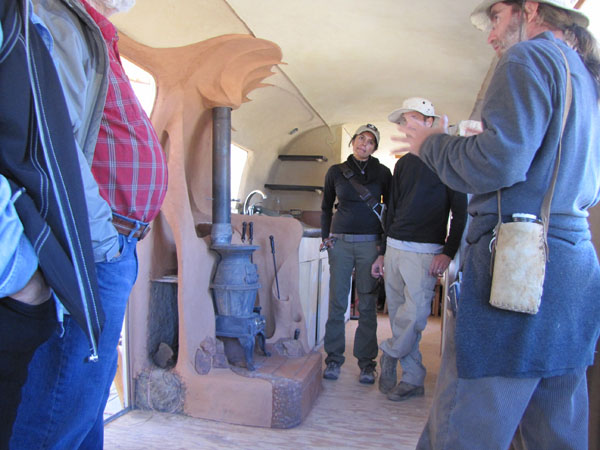 This project has become a work of art, with the colored earthen finish. Here is a thermal mass surround for the little pot-bellied wood stove.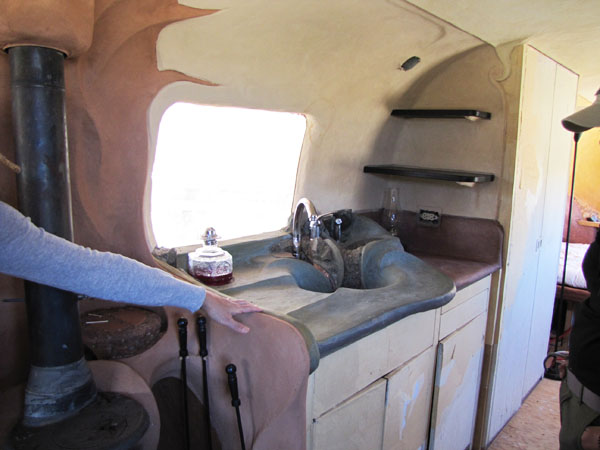 And this kitchen sink and counter was also done with stabilized earth.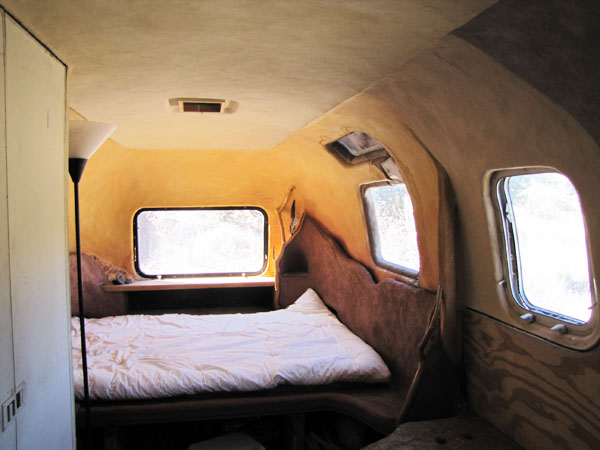 Even the bed was created with sculpted cob that has hydronic tubes running through it so that it can be kept warm with solar heated water that will help heat the entire space. A lot of loving care has already been showered on this project, but there is still much work to be done.