One of the ongoing workshops at the Natural Building Colloquium was the construction of a unique Rocket Stove design that incorporated both a large barrel oven and a huge griddle for baking and cooking. This was a joint project of Max Edleson (of www.firespeaking.com) and Flemming Abrahamsson from Denmark. The unit would become part of a covered outdoor kitchen that will serve the Black Range Lodge for many years to come.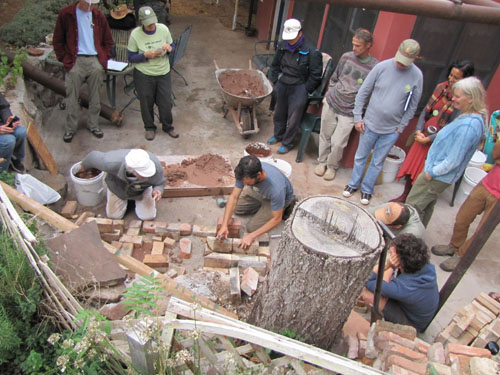 In the above photo you can see them just beginning to lay out the initial bricks on the concrete base. The fire box was on one end and the chimney was opposite this on the other end. The bricks were mortared with a clay and sand mix.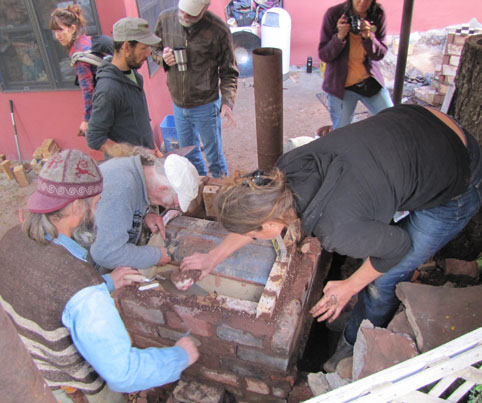 It didn't take them long to build up the brick enclosure with the barrel oven embedded in it. In the upper right of the above photo you can also see a simple rocket wok cooker that worked very well with very little smoke.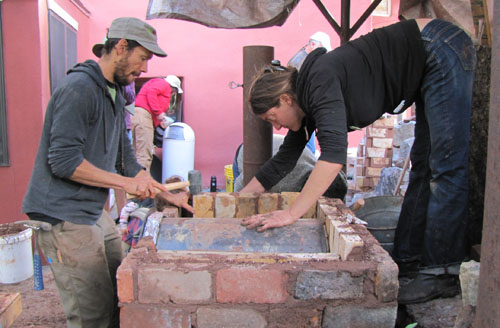 You can see how fire bricks were used as an inner liner and ordinary bricks protected the shell of the enclosure. The hot fire gasses were forced to circle around the oven before exiting at the base of the opposite side.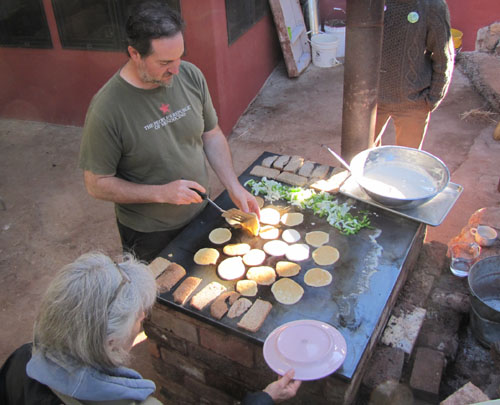 As a culmination of the project and proof of the concept you can see how a tasty brunch of toast, pancakes and sauteed vegetables were cooked on the top griddle. Unseen in the oven are a bunch of  yams baking. Yum!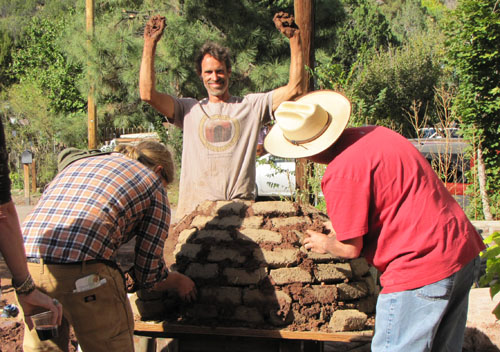 At a different location this demonstration of how to build a simple cob and brick oven is nearing completion.