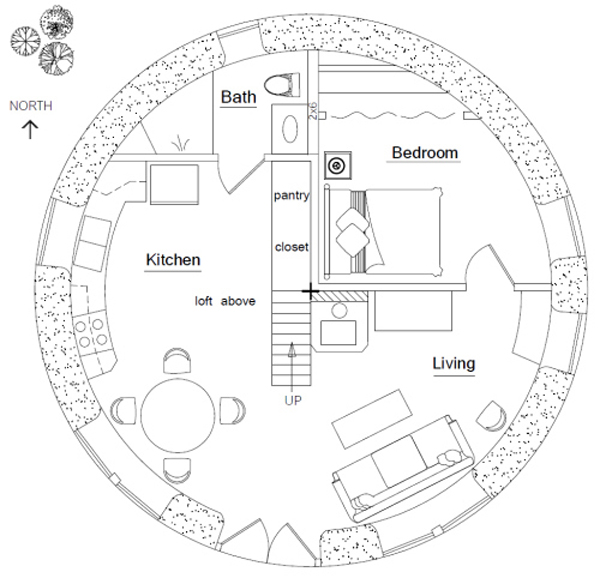 This is a new house design that I just thought up yesterday. Basically, it's a dome shape that's cut off at the 8' height level with a roof on top. The main benefit is to replace the harder to build top portion of the dome with a faster, easier to construct roof that will protect the earthbag walls. This is a good design for earthquake regions like Nepal that get a lot of rain. Lightweight roofs are preferable to heavy roofs in seismic areas, plus domes will have moisture problems and mold in rainy climates. Metal roofing would be a good choice for this design.
The wider base of the walls naturally stabilizes the building, much like a person whose legs are spread apart is harder to push over than someone standing with their feet together. Nepalis love storage space above their homes for drying and storing food. The attic space could also be used for extra sleeping or living space. Also, a roof can more easily be insulated than a dome. This is important since Nepal has cold winters.
All of my house designs can be viewed at Earthbag House Plans. Note how the Hobbit design is popular so I've shown how a variety of roofs can be used.