In the heart of Valle de Guadalupe, Mexico, 'Santerra House' is a rammed earth structure combined with burnt wood. Parma Arquitectura led the design and construction of the residence, opting for earth as the main material because it requires only a small amount of water compared to other systems and a large part of it was obtained from the site after several excavations.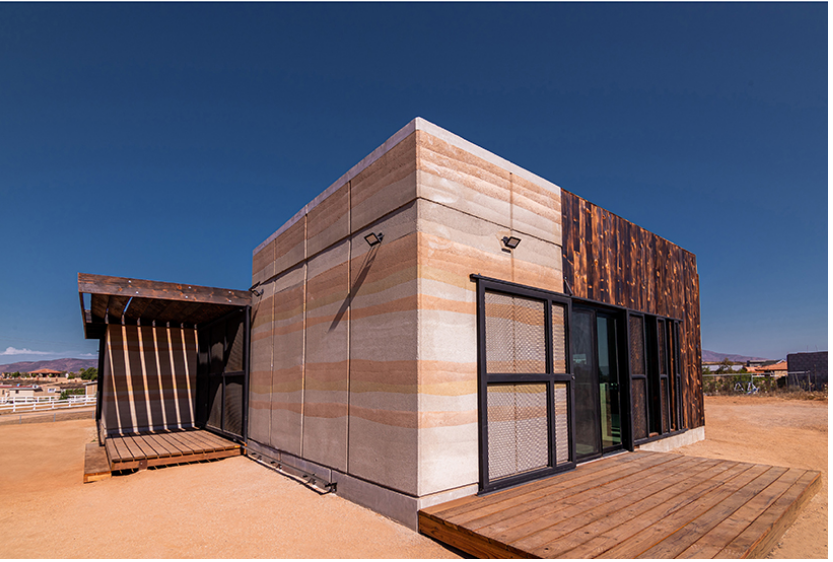 Rammed earth also helps regulate humidity and thermal inertia. The studio was built with 40 cm (15″) thick walls in all west-oriented rooms, where the highest sun exposure hits in the afternoon.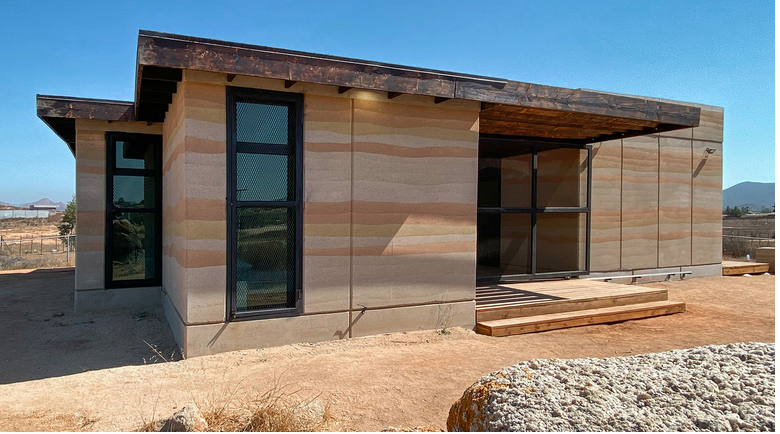 The house walls provide texture and color and blend nicely with the surrounding arid landscape.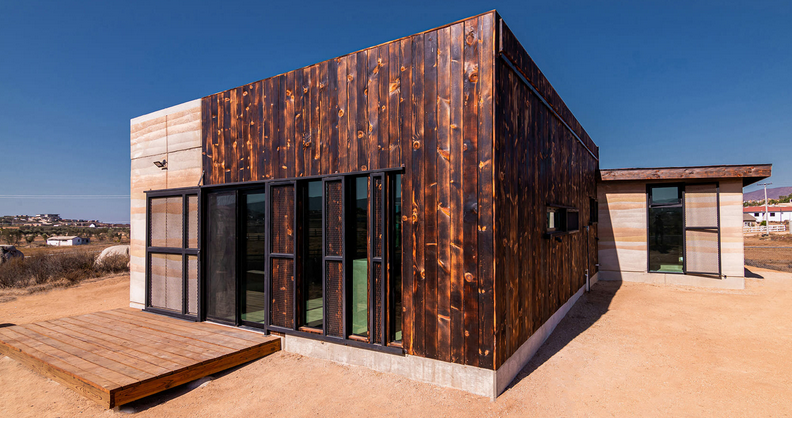 Part of the facade of Santerra House is burnt wood using the 'shou sugi ban' technique. This gives it greater durability while creating different shades of black depending on the vantage point and sun direction.
The dwelling features minimal spaces, including an outdoor terrace that serves as an extension of the living room and where meetings, dinners, or family gatherings can be held.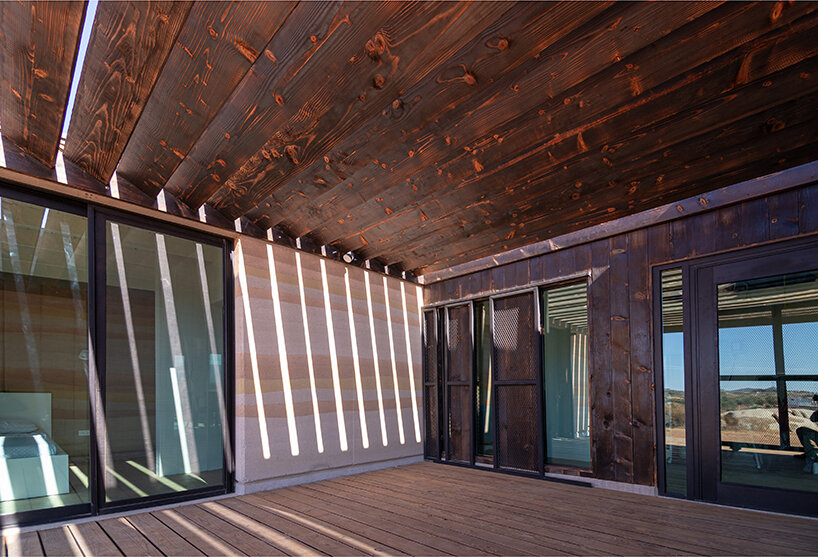 Facing south, the terrace is hugged by the building to protect it from strong winds and sits under a wooden pergola to let sun rays filter through in winter while still providing enough shade in summer.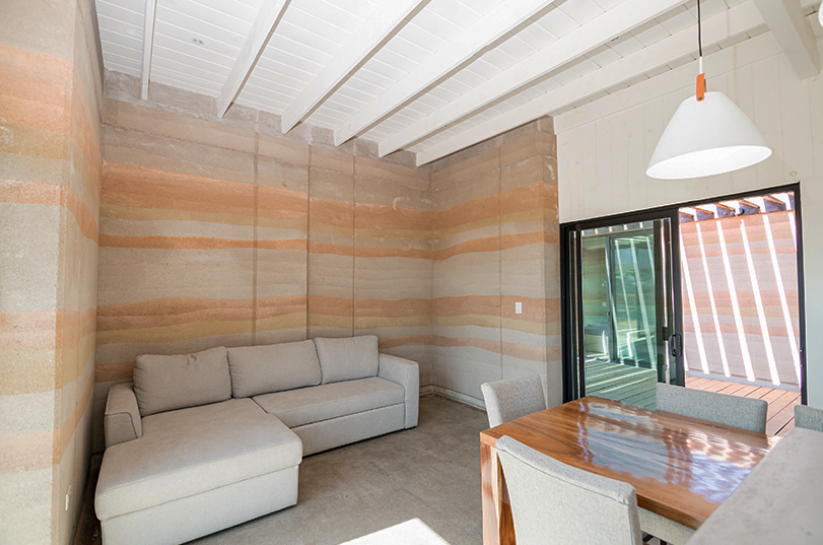 Built mainly as a weekend house, the structure also has shutters and a wrought iron gate that comes in handy when the occupants are away.
You can read the original article at www.designboom.com