Localworks has created the Mustardseed Junior School in Uganda with organically shaped classrooms built from natural and locally sourced materials.  The earthbag walls are filled with soil from the site. The 1,146-square-meter (12,335 sf) building is used as both a kindergarten and primary school for local children.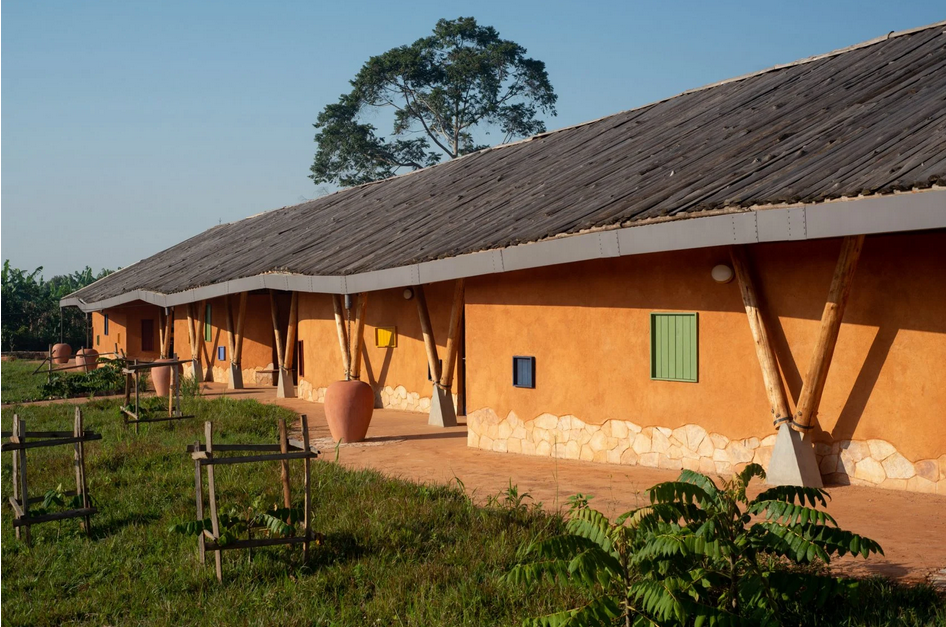 No two rooms are the same, which means students have a changing learning environment as they progress and move from classroom to classroom. The use of earthbags provides curved walls that help to create interesting learning environments. "The choice of earthbags for the wall led us to curves, in order to avoid buttresses in a playful manner," said a spokesperson for Localworks.
The external walls stop short of the roof, leaving an opening that lets in natural light and fresh air to ventilate the interior spaces. They are finished with an unpainted lime-earth render. "We used earth-pigmented lime plaster for which we did several samples to get to the color we wanted – something warm blending in with the context, using earth from the site," Localworks explained.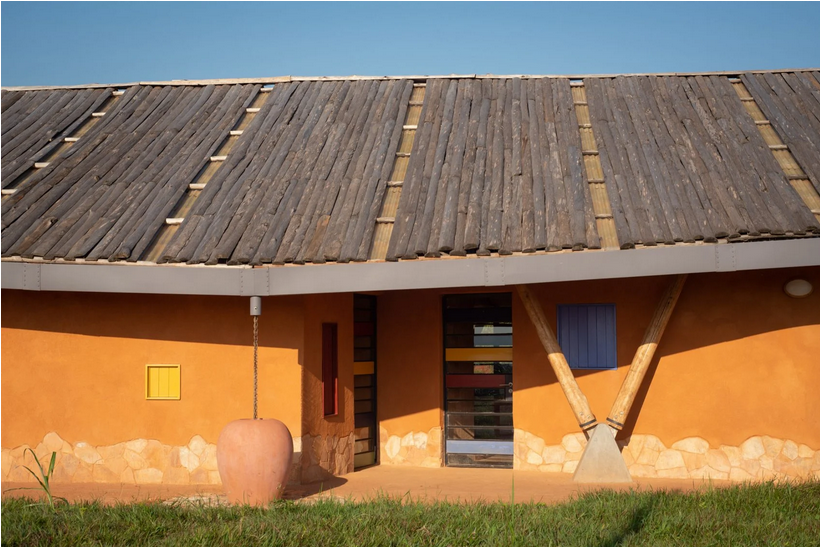 Locally sourced sandstone slates cover the lower sections of the exterior walls to protect them from water damage. "Rainstorms are quite impressive in Uganda and the backsplash of the water onto the lower part of the walls can damage them," said Localworks. "Unstabilised earth walls are also very sensitive to water. The stone cladding at the lower level was a must to solve all these issues."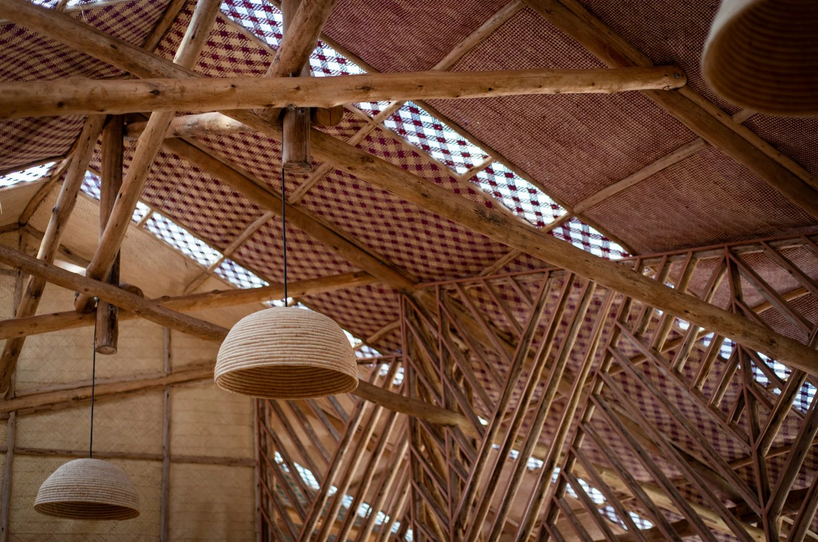 The roof's structure is made from eucalyptus trees that were cut down from the site to make way for the school's construction. Supported by V-shaped columns and partition walls, this roof structure comprises scissor trusses of three different lengths to create variations in the overhangs that shelter the outdoor learning spaces. The roof structure's underside is finished with woven mats made by local craftspeople.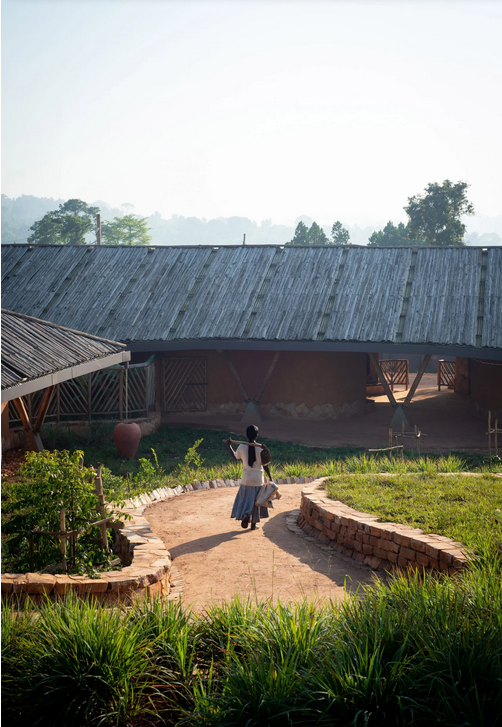 Each classroom has a designated outdoor learning space and access to winding paths in the landscape that echo the organic shapes of the interior classrooms. Localworks' landscape design also focuses on conservation agriculture and soil regeneration with the aim of enriching the natural environment and helping to boost biodiversity.
Instead of concrete, the school's foundations are built from packed sandstone blocks sourced from a quarry less than two kilometres from the site. The structural slab was ground down to expose the natural stone aggregate and left as the final floor finish.
"Each classroom is given a set of sub-spaces to offer multiple activities, like a timber platform that can be used as a small library, a self-learning corner or even small theater presentations," said Localworks. "Teachers have been very creative, mostly using the ceiling volume to hang art pieces from the kids, and the outdoor spaces also have been decorated with lessons written directly on the walls using chalk."
The photography is by Will Boase Photography. You can read the original article at www.dezeen.com