I have done other posts about my wood sculpture, so some of you might be interested in knowing that I have recently set up an exhibit of my work at a local gallery in Silver City, New Mexico. I think this is particularly fitting for Thanksgiving day as the center piece of the show is The Gathering Place, a circular glass table supported by hands representing all races of humans. Here all colors and creeds are welcome.
Surrounding the table are ten of my other sculptural pieces, as though they are witnessing any event at the gathering place. I have heard that already there is a poker club that meets there regularly.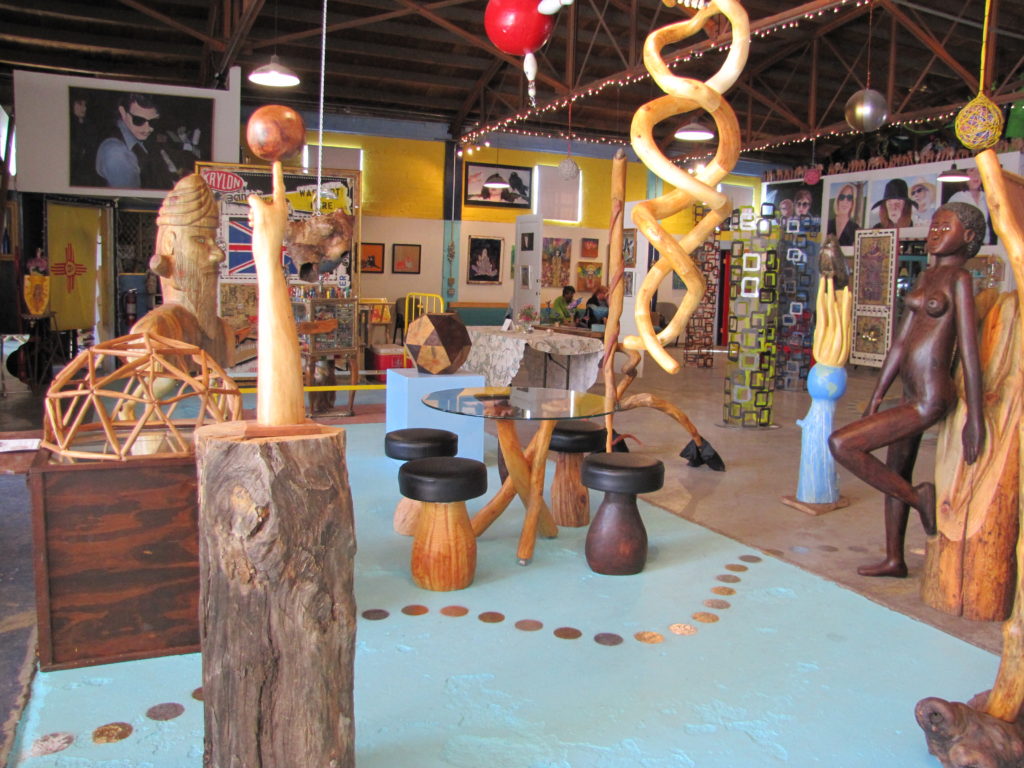 This photo was taken during the opening reception.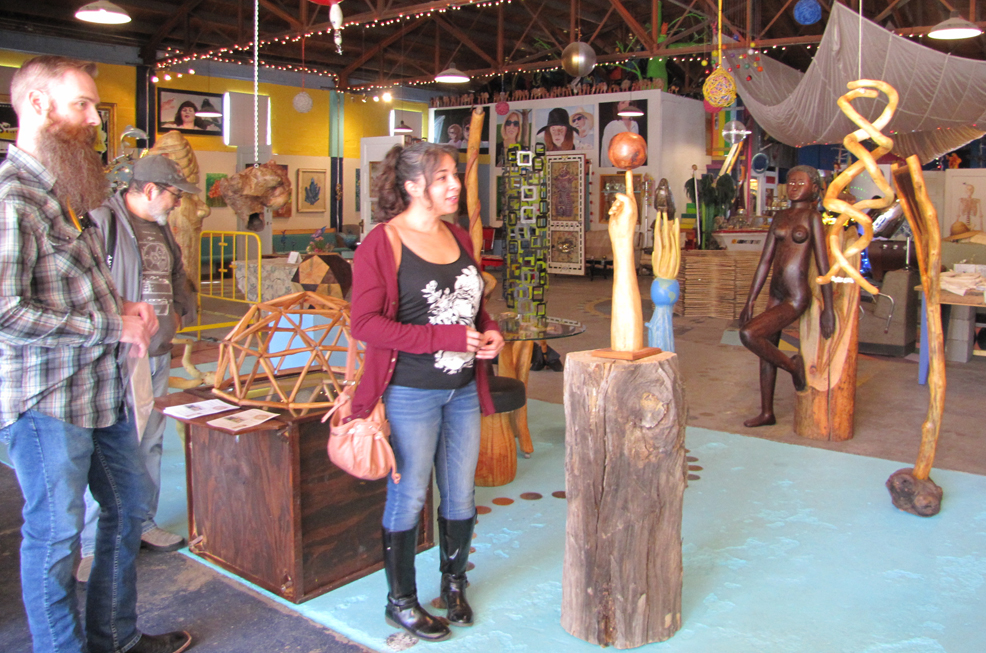 Below, I am posing with Mitochondrial Eve.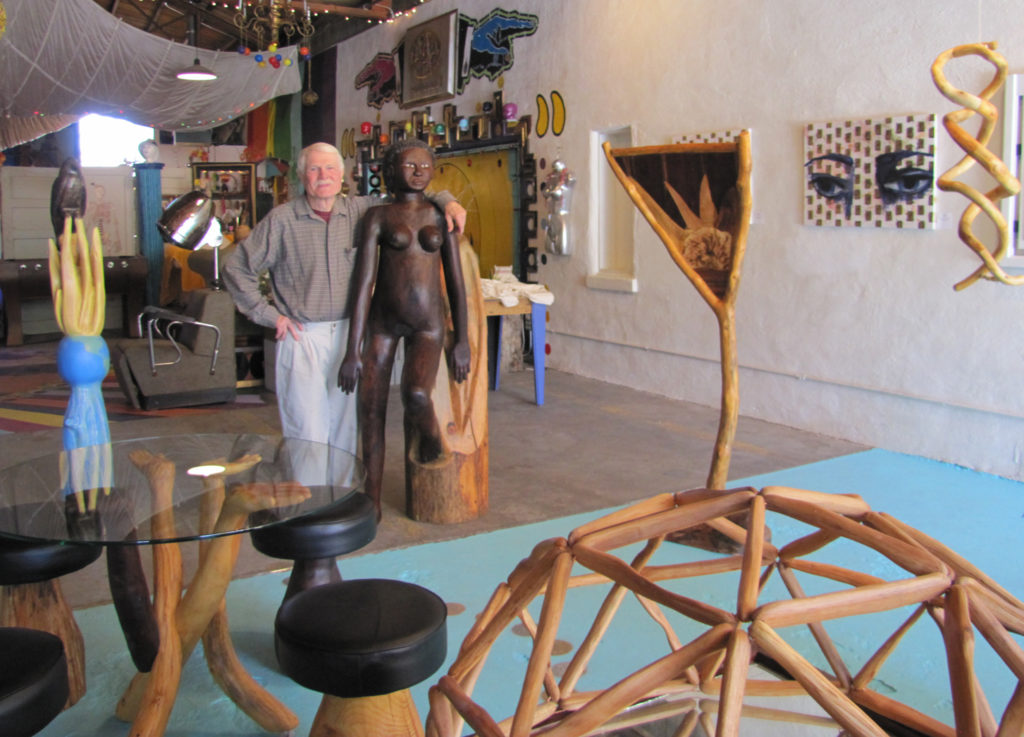 a)Sp"A"©E is a 4000 square foot Art Gallery/Studio located in Silver City New Mexico featuring contemporary art exhibitions of local artists and hosting alternative venues and performance events. It seeks to represent emerging outsider, outlaw, outside-the-loop, out-of-the-woodwork, one-of-a-kind, one-at-a-time, underdog and under-the-radar startling art.
Some of my previous posts about my sculpture can be found at Wood Sculpture, More Sculpture, The Gathering Place, and The Tipping Point.