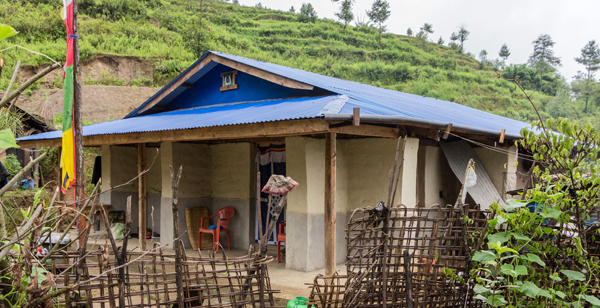 "Last year we completed an earthbag home for a Sherpa family in beautiful Chaurpatal village, Ramechhap district, Nepal. This year our technical team revisited the project and was happy to find the family is fully settled and happy with their house. This project was sponsored by Himalayan Home Trust."
Good Earth Nepal.org
NGOs in Nepal are now churning out dozens of earthquake resistant earthbag homes and schools. For instance, since 2015 Good Earth Nepal has built 4 schools, 1 learning center, over 20 houses, 1 meeting center and 4 model toilets in Nepal and India. Earthbag building is now code approved in Nepal. All of the 50 earthbag buildings built before the earthquakes in Nepal survived with little or no damage.