Barns can offer big and bright spaces, with vaulted ceilings, exposed bricks and ancient timbers. Barn conversions also lend themselves easily to creating open-plan interiors.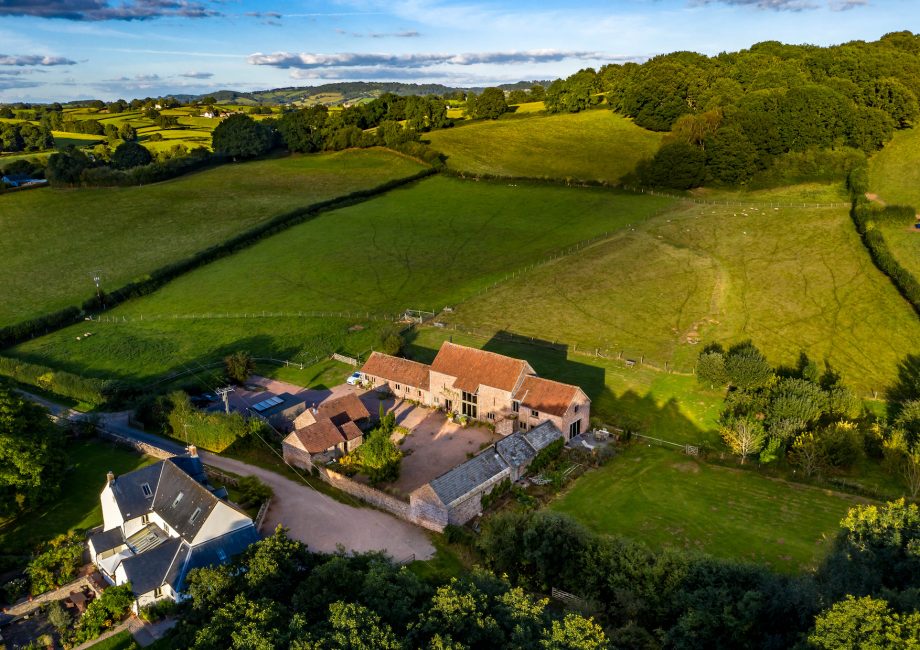 Modern design meets 200-year-old architecture at this delightful barn near Usk, in Monmouthshire. It is a traditional dry-stone building with a pitched terracotta roof.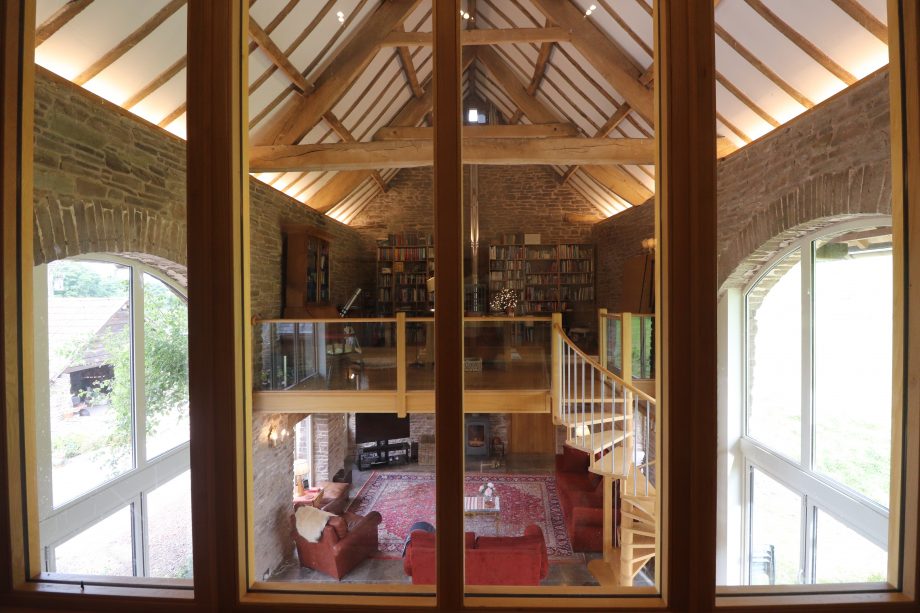 The 5,198sq ft interior has exposed stonework, beams and trusses, flagstone floors and vaulted ceilings. The heart of the house is the double-height living area, with its exposed trusses, glass paneling, wood burning stove and an oak spiral staircase reaching to the mezzanine library. The living area is flanked on one side by two bedrooms and on the other by a wing housing the kitchen, family room and a guest bedroom.
Upstairs are two more bedrooms, including a suite affording long country views.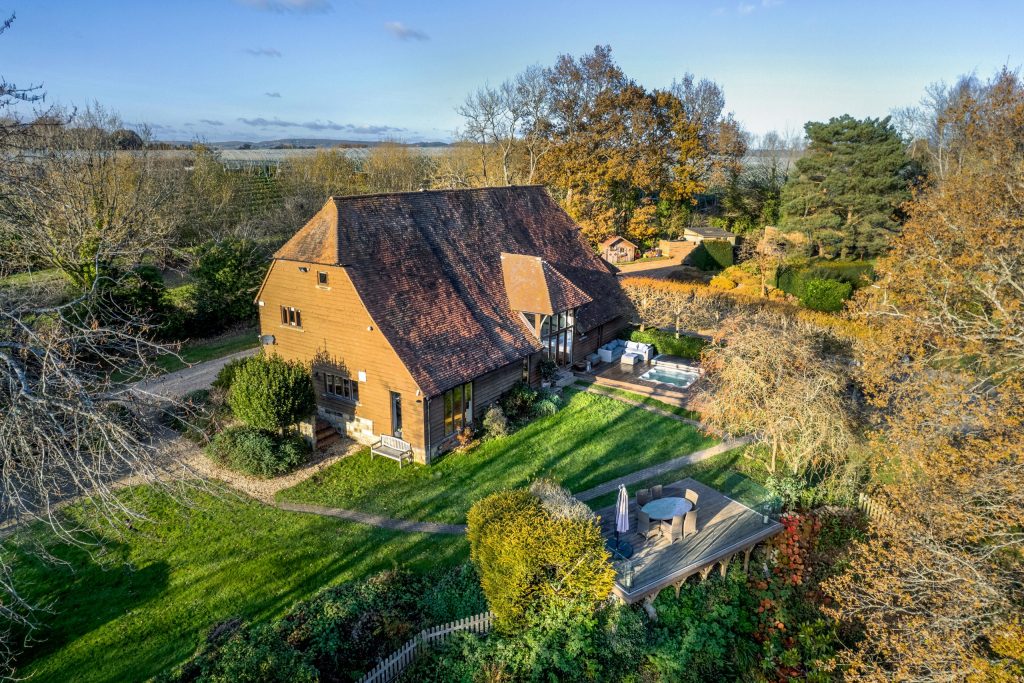 This magnificent barn conversion, situated in 6.5 acres, features a massive hipped roof and weatherboarding.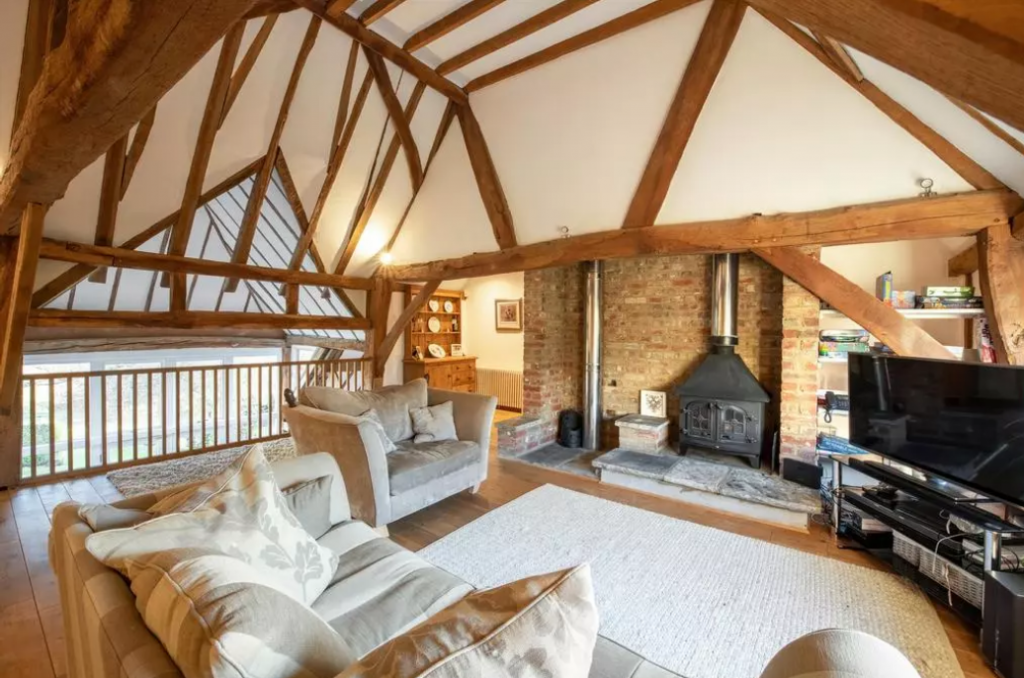 The 3,482sq ft interior has exposed beams, brick fireplaces and wood-burning stoves.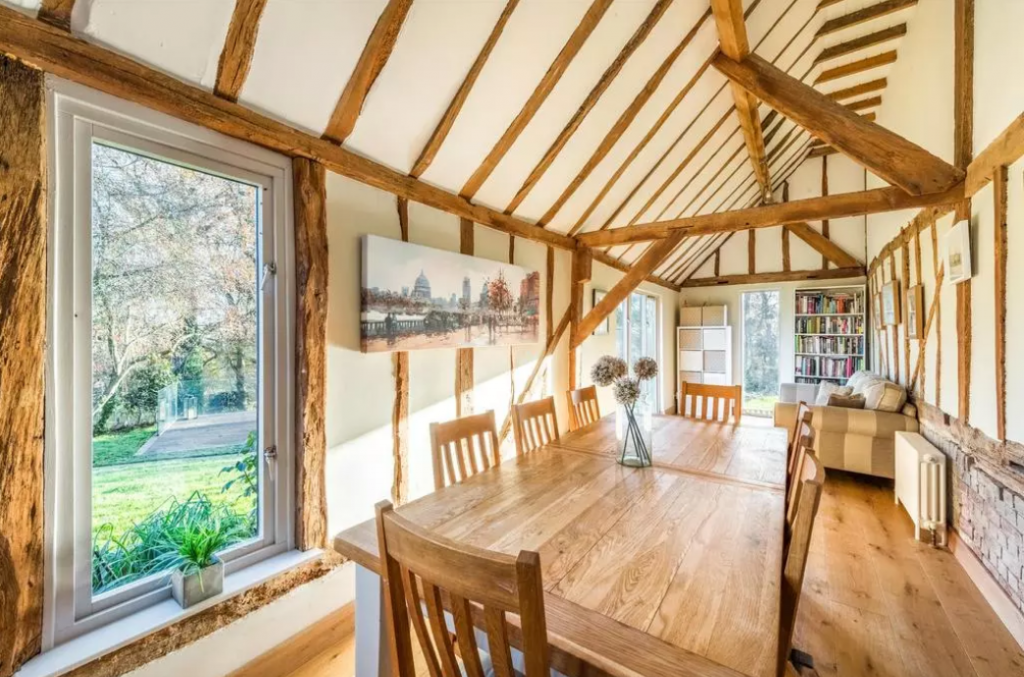 Upstairs are three bedrooms and a vaulted drawing room with brick fireplace.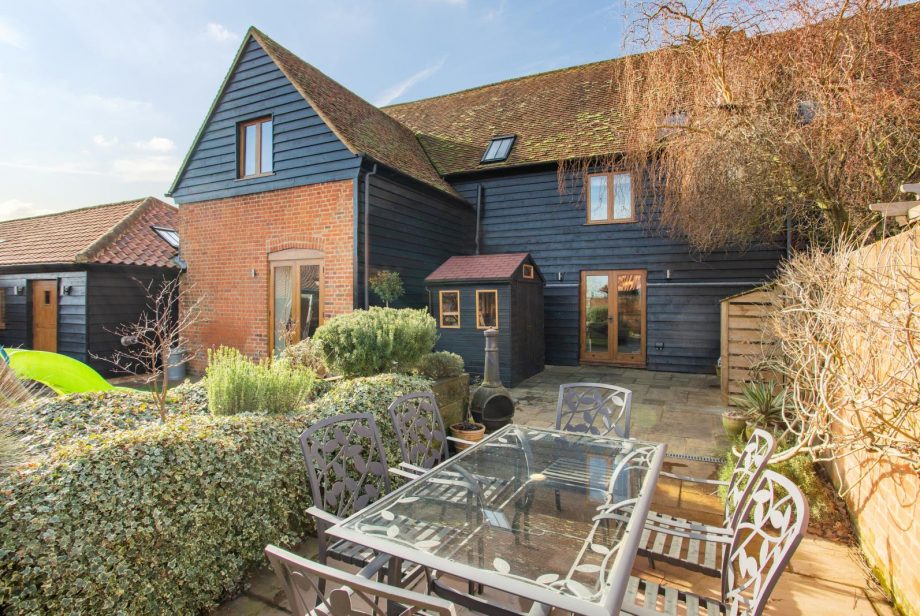 This 2,641sq ft home showcases a triple-height vaulted ceiling and fireplace.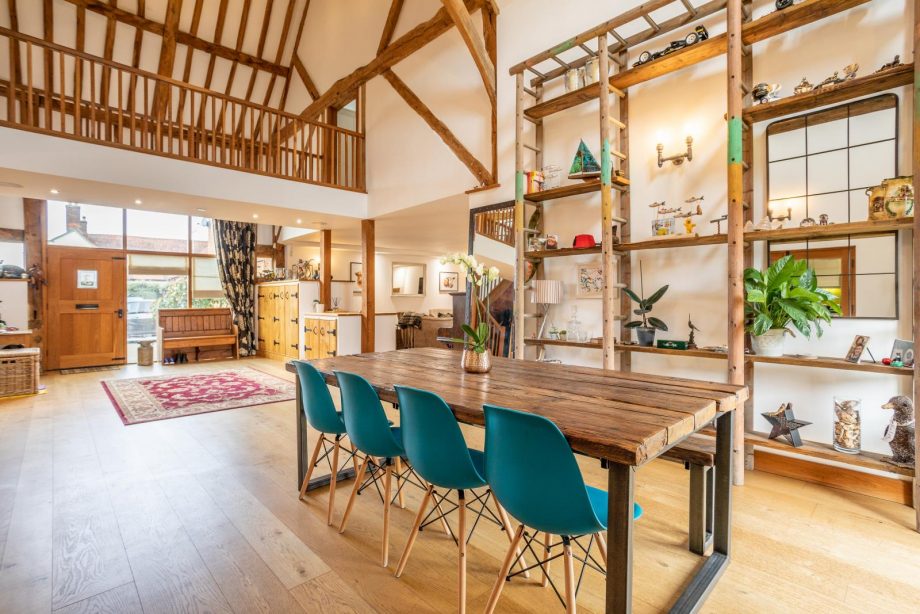 The kitchen opens onto the garden, which has a seating area for alfresco eating and relaxation. Also on the ground floor is a bedroom that can double up as a playroom. Upstairs are three more bedrooms with beautiful vaulted ceilings.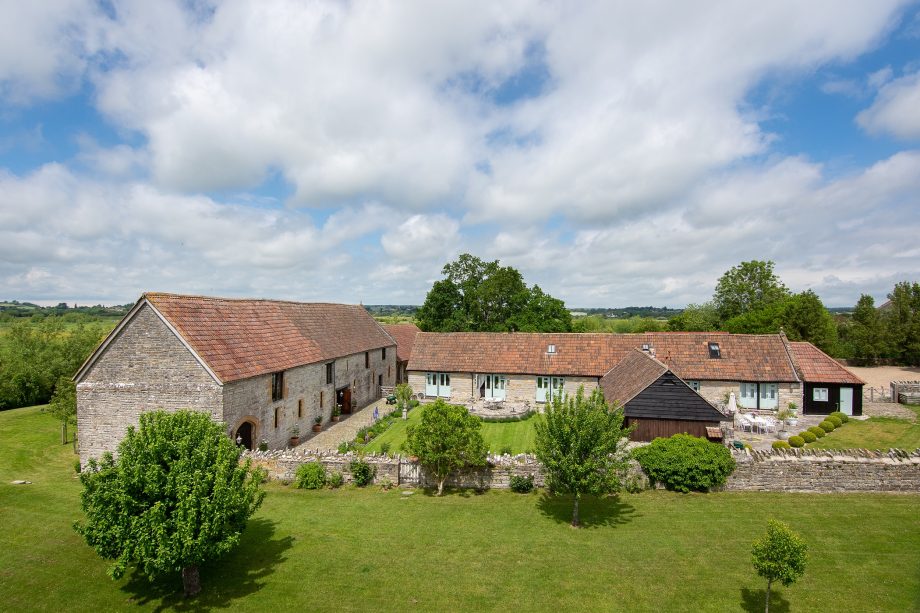 This barn is the oldest among this collection stone buildings, dating from about 800 years ago. it has been converted into a wedding venue.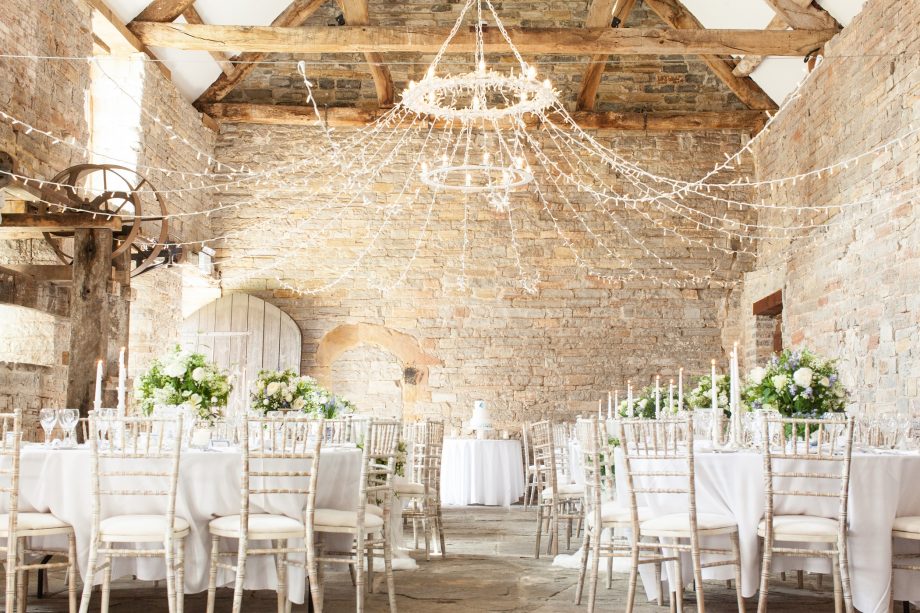 It has a profusion of exposed stone walls, beams and trusses, flagstone floors and an attention-grabbing vaulted ceiling.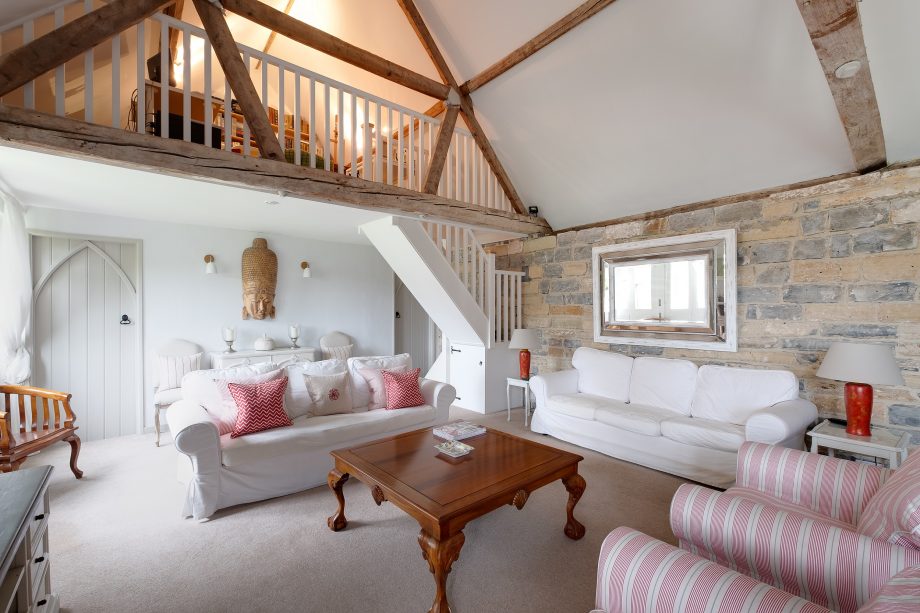 A staircase reaches up to a viewing gallery.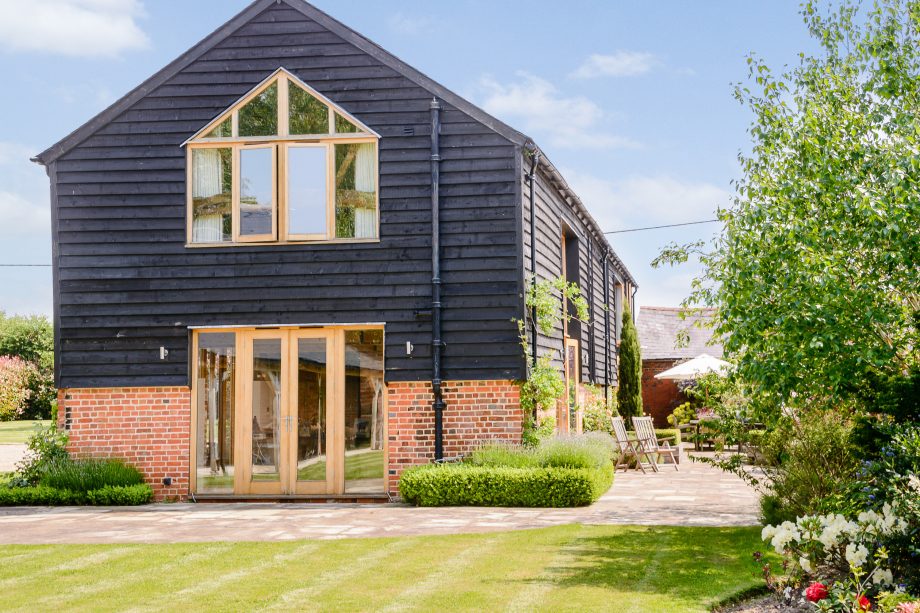 Period charm and contemporary design go hand in hand at this striking barn conversion.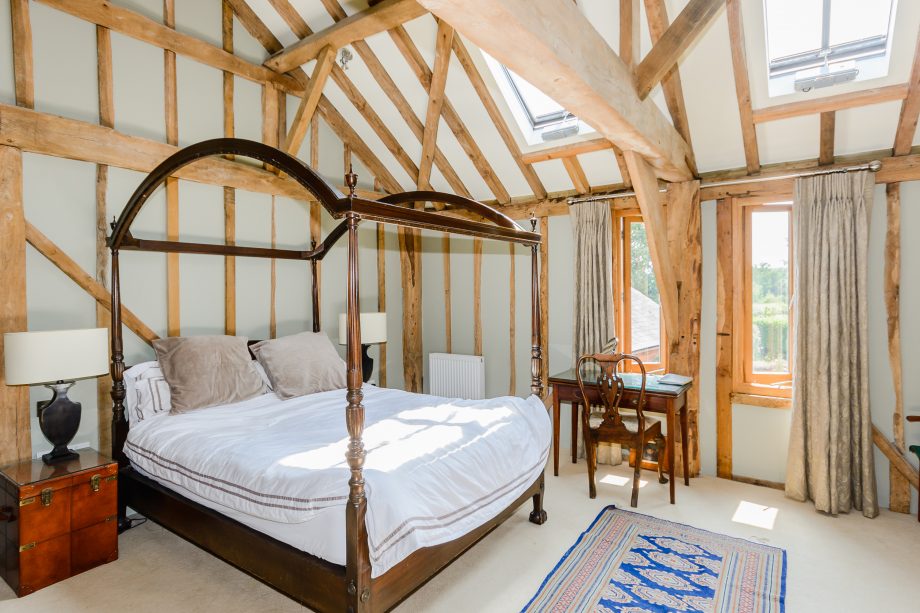 A cantilevered staircase leads to the first floor, which houses four bedrooms, including the panoramic master suite.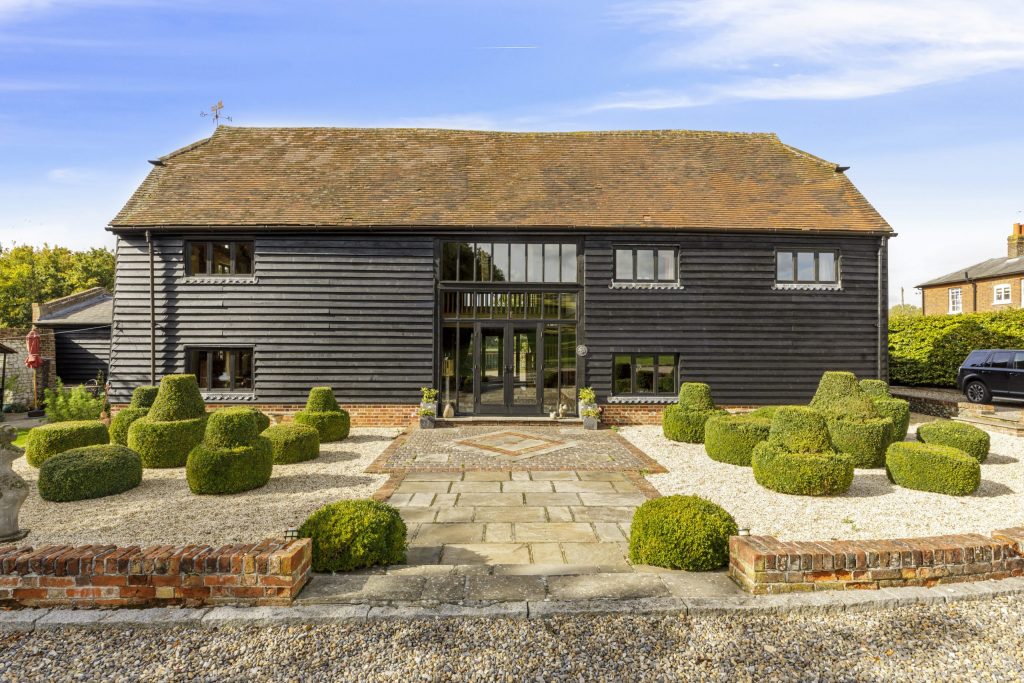 This 4611sq ft barn conversion has glass doors that open onto an open-plan living and dining area with vaulted ceilings and exposed timbers. The grounds, which extend to about three acres, include a woodland area, lawned garden and a sunken topiary garden.
You can read the original article at www.countrylife.co.uk