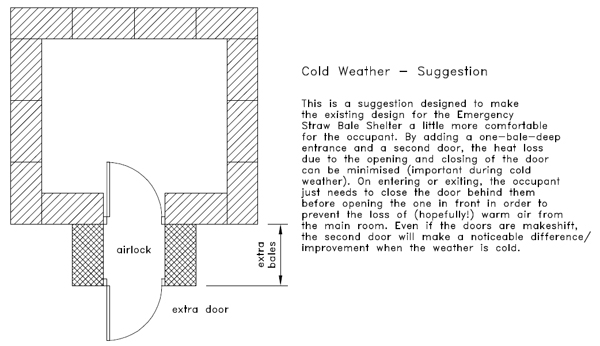 Suggestions from one of our readers on how to make the straw bale emergency shelter more comfortable in cold climates. This amazing shelter can be built in just a few hours.
"I just found your website as I am on a quest to 'put a roof over my head' as cheaply as possible. I have just started to browse through your website and I read a comment from a lady who had 'survived' very cold weather and snow in the Emergency Straw Bale shelter, so I looked and found the post about this shelter.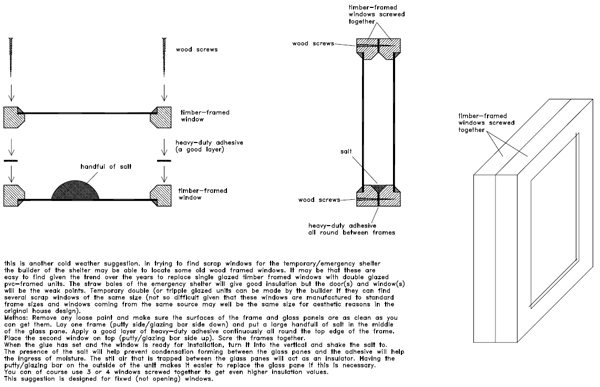 Please excuse what may seem like arrogance on my part (I assure you it is not) but I would like to give you three suggestions that might be helpful to people who intend to use a shelter like this one during cold weather. I have attached three sketches which I hope as self-explanatory. Please have a look at the attached. If you think there is any merit in them please feel free to pass them on to anyone who might be interested. Or put them (but not my name please) on the website if you wish.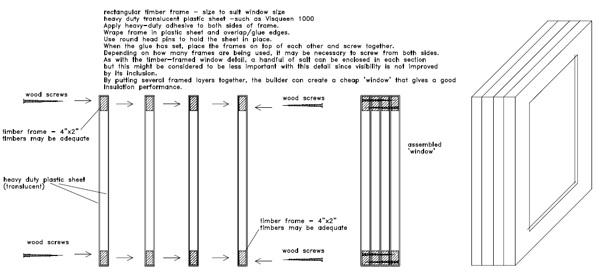 The website is a mine of information by the way. I'm enjoying not just the new things I am learning but also the idea that, if others have managed to build a simple sturdy warm and functional home for themselves without a mortgage, then perhaps I can too."
Regards,
Anonymous
Owen: We've covered airlocks in a separate blog post, but it's good to show how they can be applied in this situation.
Here's the straw bale shelter video.
I can assure you many thousands or tens of thousands of people have built themselves low cost housing like you are seeking. The main obstacle is obtaining documentation about these projects. Most people (especially those who are circumventing codes) do not want to publicize their projects or otherwise attract unwanted attention. That leaves us with the relatively few that people send us info and examples we find on the Internet. So again we ask readers to please take good quality photos and send us 1-3 paragraphs about your project.