In my opinion, this project ranks as one of the top in the world not just for its sheer size (over 40 earthbag domes) but also for its leading role in demonstrating how earthbag building can provide affordable housing to those in need (in this case homeless children in Nepal).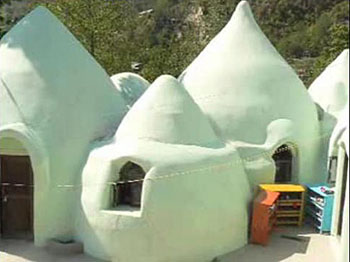 The Pegasus Children's Project includes an orphanage and school for 80 children in the Himalaya Mountains near Kathmandu. Perhaps the most striking feature is the seamless blending of domes of various sizes and shapes. The final result is artistic, practical, safe and affordable. This is a must-see project for all those studying earthbag building.
To learn more, visit our Projects page.