I just got this email from Raymond Smith:
"I retired and moved to Thailand a few years ago, and have taken your advice to recycle to 'Hart.' We bought two old teak Thai houses and a garlic barn, and contracted the brilliant young architects at "Yangnar Studio " in Chiang Mai, who specialize in taking old Thai houses and remodeling them into a slightly modern version of their old self, using mostly post and beam, mortise and tenon, and as few nails and screws as possible. Even the old teak shakes are held on the purlins with wooden pegs. We are a long way from being finished. By the way, it's definitely more expensive to do the right thing. Very labor intensive. Thanks for all the encouragement." Below are some photos of the project.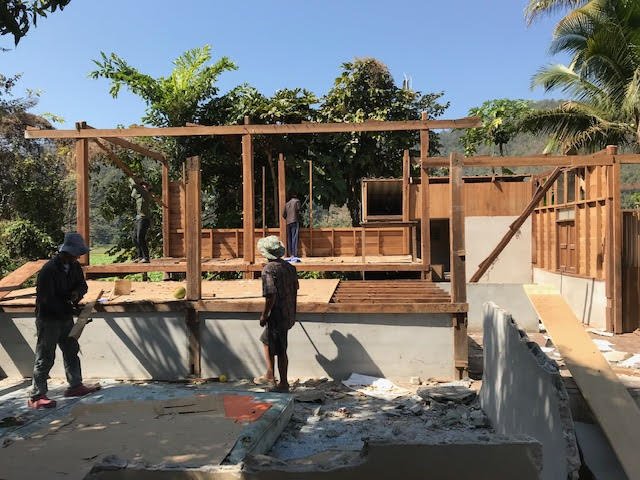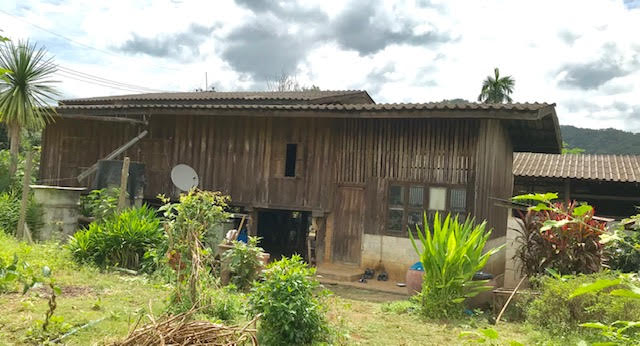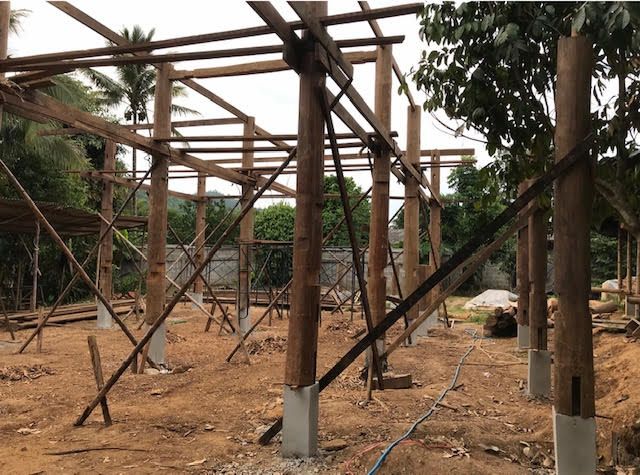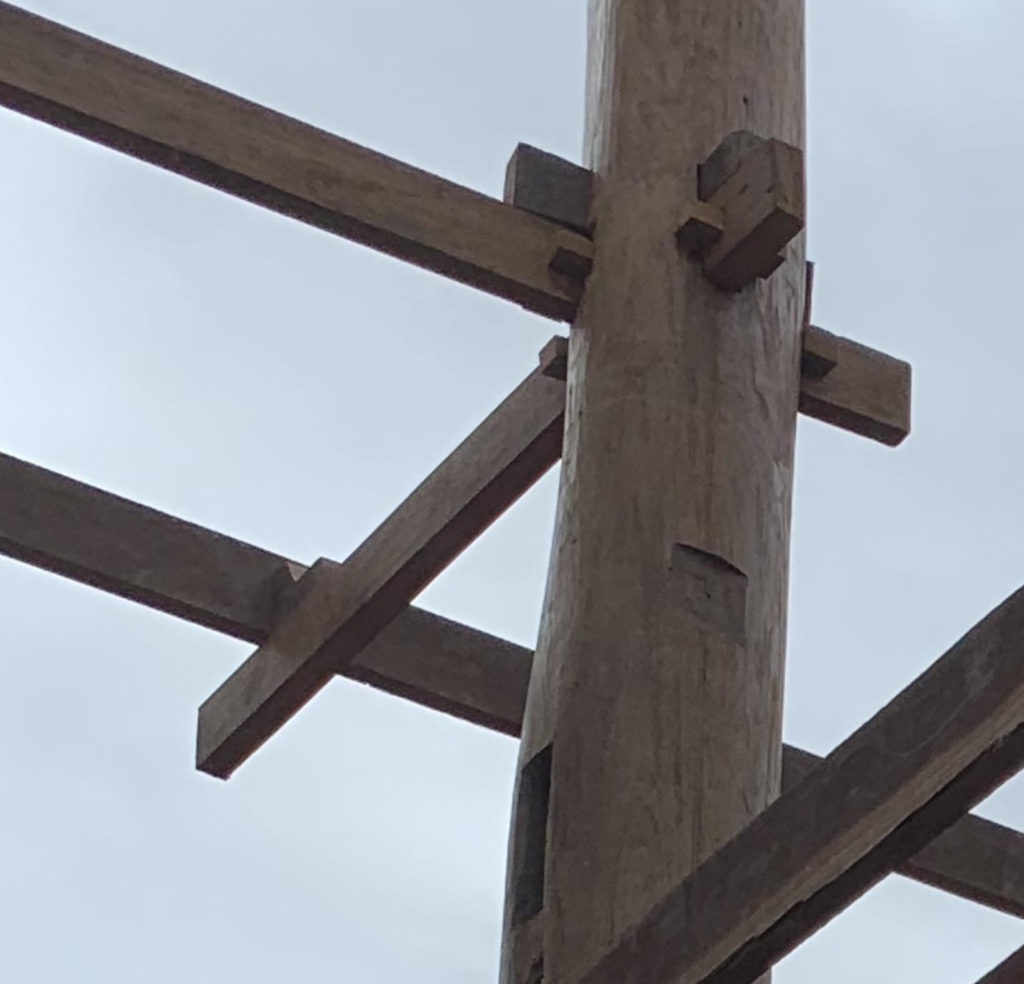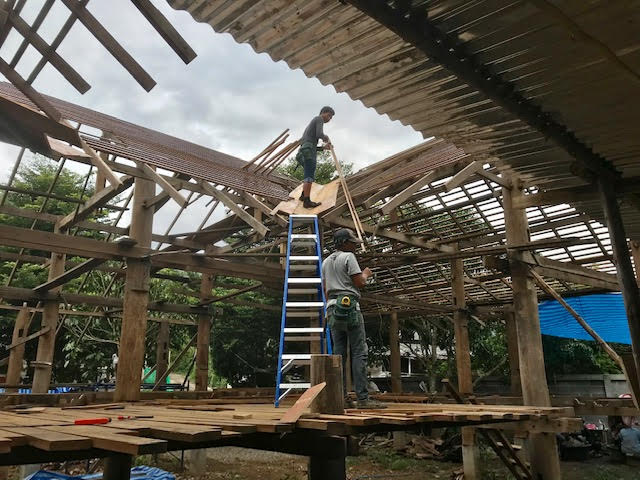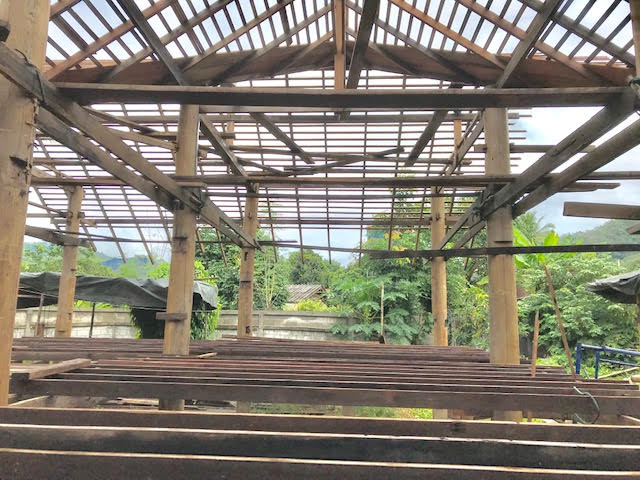 This peaked my interest about what the Yangnar Studio was up to, so I did a little research and came up with this nice article about them: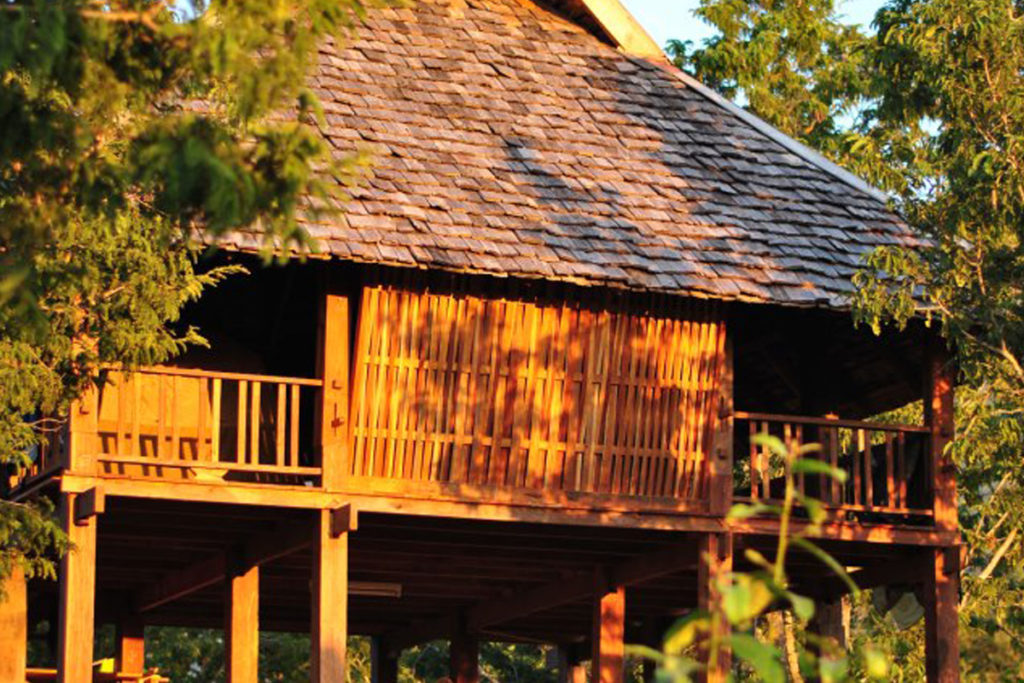 Na Lah House is in Naan Province, Thailand, a location that was selected for its nature and sense of cultural uniqueness. This local character was the primary element that Yangnar Studio worked to incorporate into the structure through the use of locally sourced materials and the collaboration of local carpenters.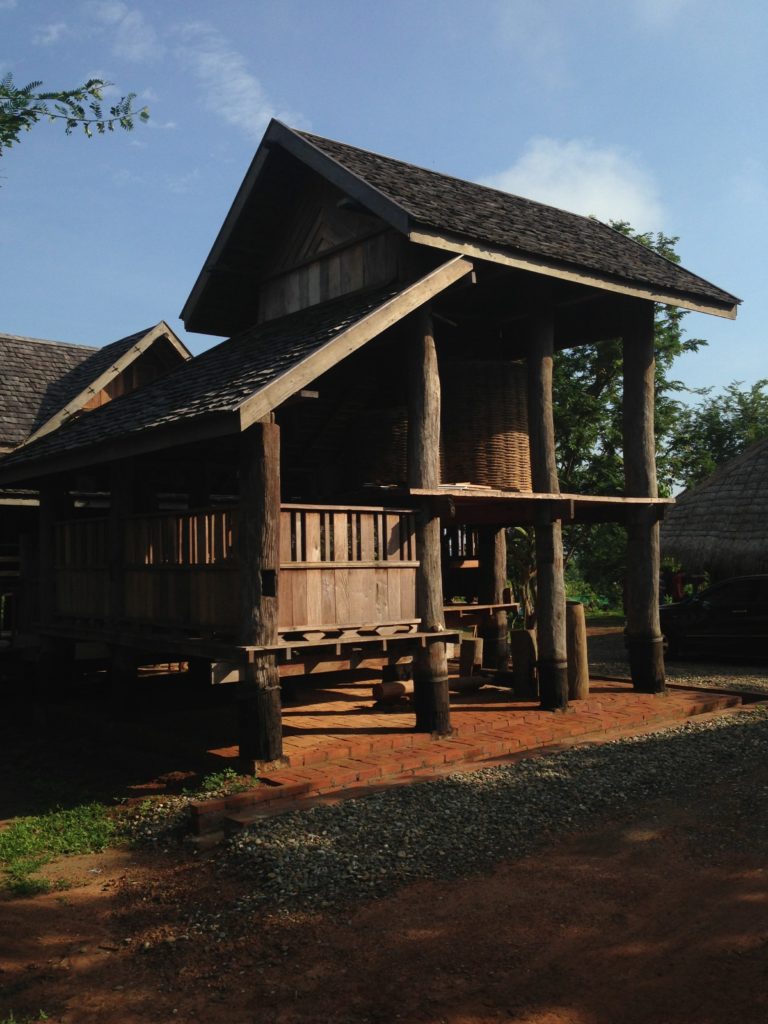 All the wood used in the construction was selected from various old houses located nearby. The actual selection depended on various factors such as the size, height, quantity and condition. "During the first two months we had to work without electricity and water, a point we had overlooked when selecting the location, but we were able to learn about the lifestyle and how to deal with various problems from the ancient craftsmen, they themselves having very basic tools.  Even during the stages of drawing the designs where everything, including the height and width, were done by hand and adjusted along the way, the exchange of ideas with the craftsmen proved to be an integral part of the process. They possessed vast experiences different from our own, hence our visualizations of beauty and theirs also differed."
Though the method of construction was traditional, Yangnar Studio has been compared to a chef who was able to select from the existing raw materials, adapt, modify and place them appropriately. The details reflect their understanding of indigenous construction and design that, while perhaps not striking, reflect a sense of equality between the residents and the architecture itself.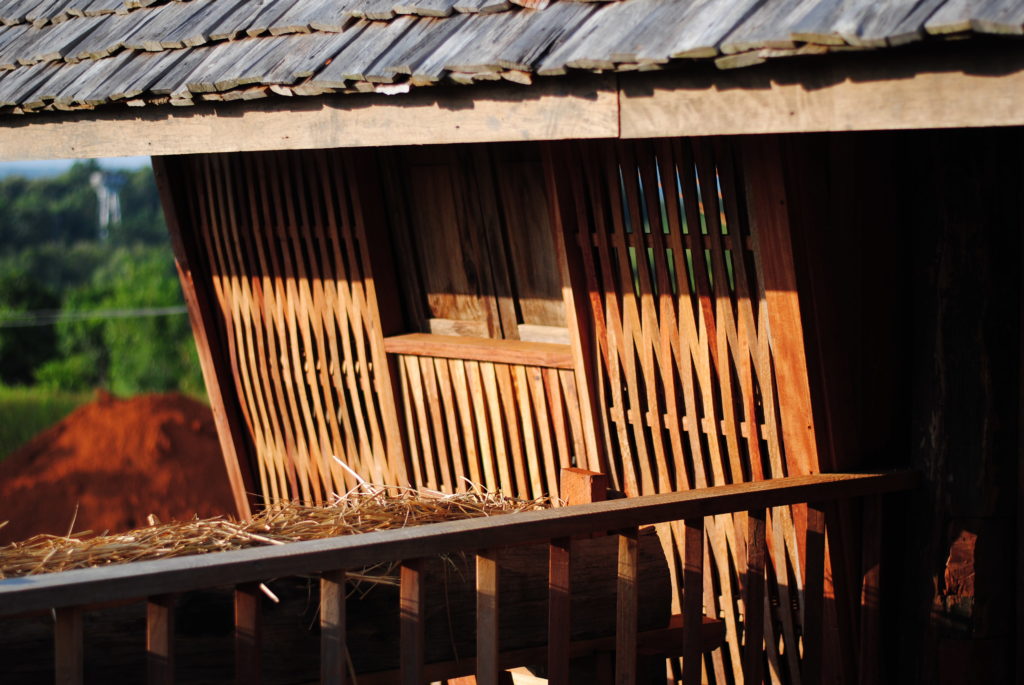 Yangnar Studio believes that while this practice of incorporating local and traditional approaches toward architecture may have required more time and effort, the collaboration required allowed for an even greater value than that which the building alone achieved. "We were happy, the craftsmen were happy and even the owner of the house was happy – we feel that what we built is valuable because of this factor."
Yangnar Studio may be relatively unknown within the Thai architectural circle, but it is slowly building its roots and has great plans for the future. "We believe that the Yangnar tree is special," concluded the studio, "easy to sow and fast growing, a species that will become tall and mighty as we ourselves watch and observe."