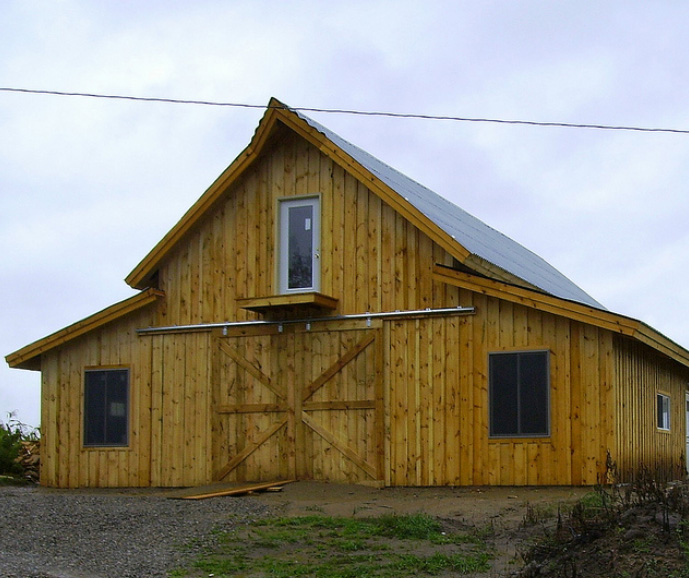 "Pole barn dwellings are much different than post and beam barn homes. The only similarity between a pole barn and a post and beam barn is that they both have upright posts that support the frame of the barn.
Pole barns have chemically treated poles that are sunk into the ground and extend up to the top of the wall, they are then nailed together using some type of header usually a 2×12. Then conventional trusses are placed on the 2×12 headers and are spaced 24-48 inches apart.
Pole barns are designed to be as cheap as possible to pass building codes for a barn or garage. They are certainly not built to last and are not designed to be converted into a house. They cannot be connected to a basement, or to many other types of foundations.
Post and beam barn homes can be placed on any foundation. Including, wood basements, poured wall basements, cement block, concrete piers, and concrete slabs. I have even seen a 150 year old barn that had a large rock under each post and that was all that was holding that old barn up!
Post and beam barn houses have some distinct advantages over conventional construction as well. Your barn dwelling can be built on concrete piers and the basic barn shell can be built without having to worry about doing a barn to house conversion right away. Then as you are ready you can begin installing windows, plumbing, wiring, fixtures, and insulation as time and your budget allows."
Source: Barn Geek.com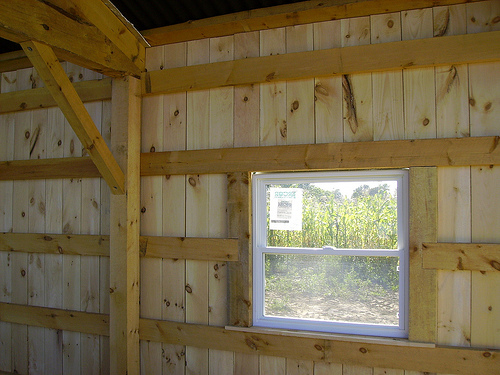 And be sure to check out Barn Geek's traditional pole barn kits