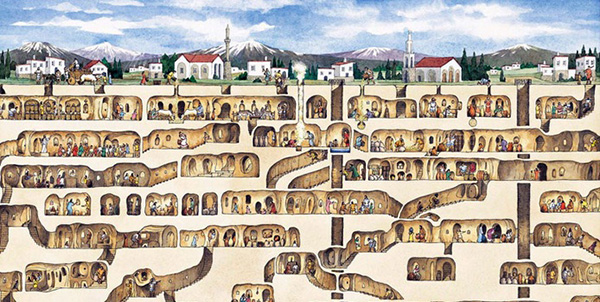 I reported on the Underground Cities of Cappadocia back in 2014. What I didn't realize then was how vast these underground cities are. There is a network of over 200 underground cities in the Cappadocia region of Turkey. Some of these cities are at least 11 levels deep (total of over 200 feet deep) according to National Geographic. Scientists are not sure how they were built.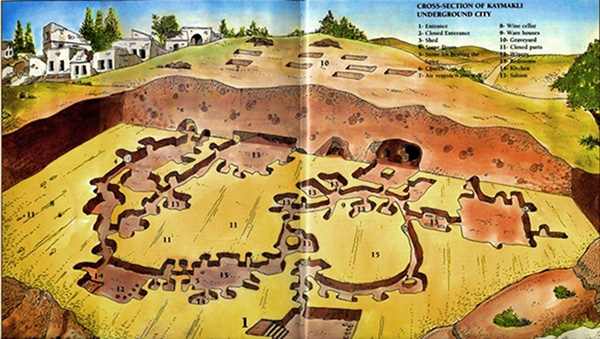 As I reported in the previous blog post, the underground cities are quite complex. They're filled with kitchens, ventilation shafts, store rooms, animal pens, etc. so that 20,000 or more people per city could live for months at a time if needed.
Image 1: Underground Cities of Cappadocia http://www.fazturkey.com/show/1358/underground-cities-of-cappadocia.aspx
Image 2: https://www.goreme.com/kaymakli-underground-city.php
With soft stone, a pneumatic drill and a conveyor belt it would be practical to build a small underground home. This has been done in modern times. But chiseling and removing rubble by hand would be very hard, slow work. To build cities by hand would take thousands of workers decades or centuries.