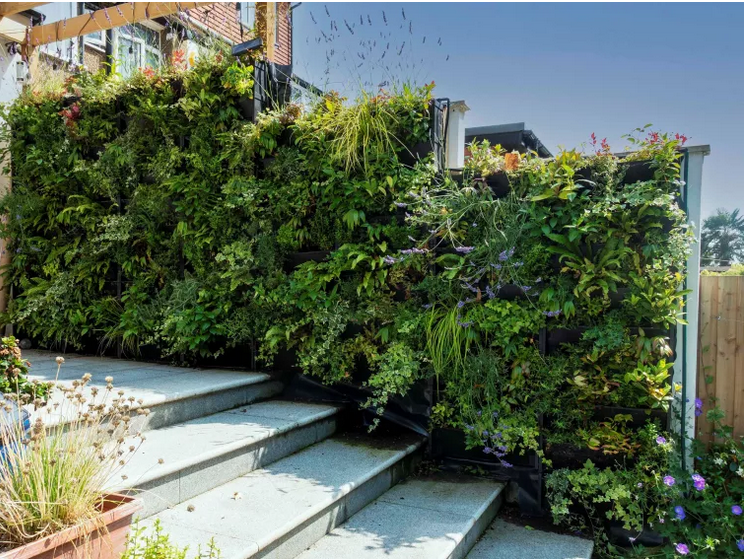 Growing upward, or vertically, can help you make the most of your gardening space by utilizing the area above your garden plot or containers.  It is also good for better disease control on vining crops that need good air circulation. From hanging pockets to living walls and trellises these small garden ideas will make you think big.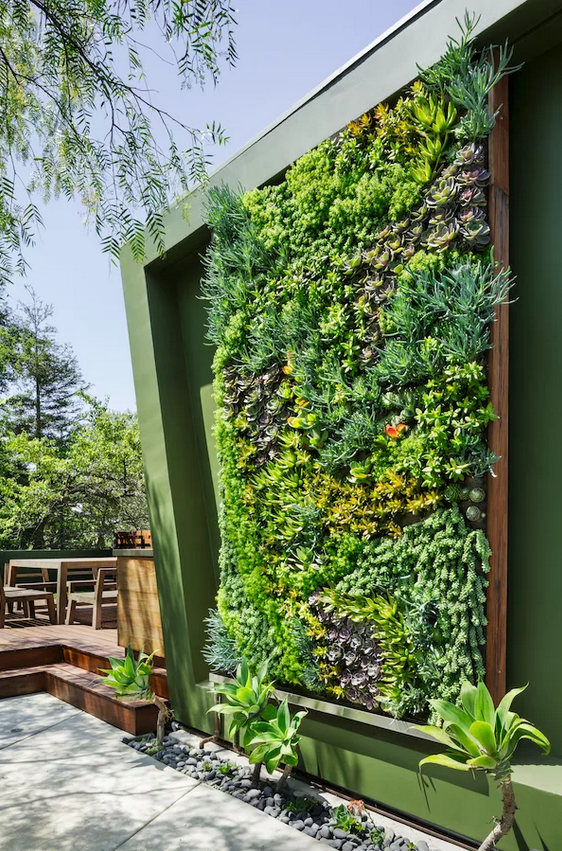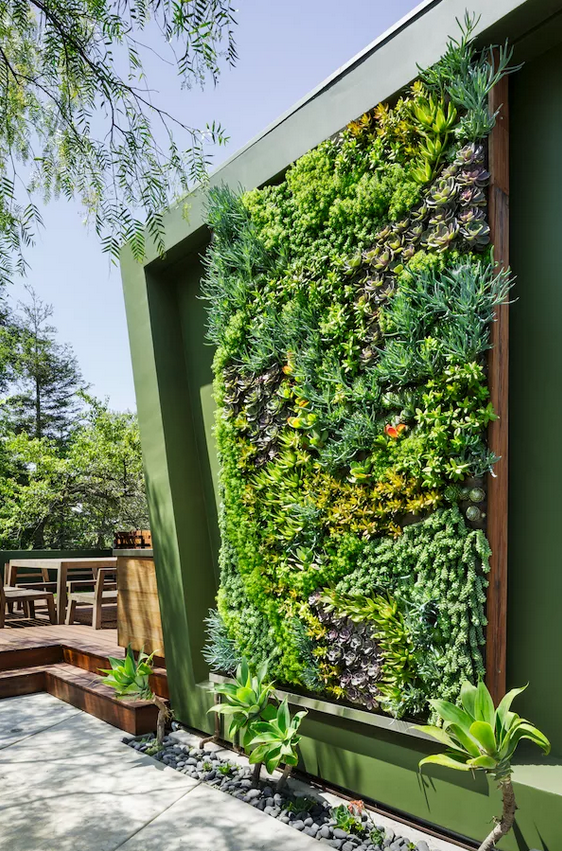 A living wall can be an effective way to breathe some life into your outdoor space. Living walls can be installed either indoors or outdoors, and provide the opportunity for people to connect with nature. This can enhance your mental wellbeing, reduce stress, improve your mood and even improve cognitive performance, as studies have shown.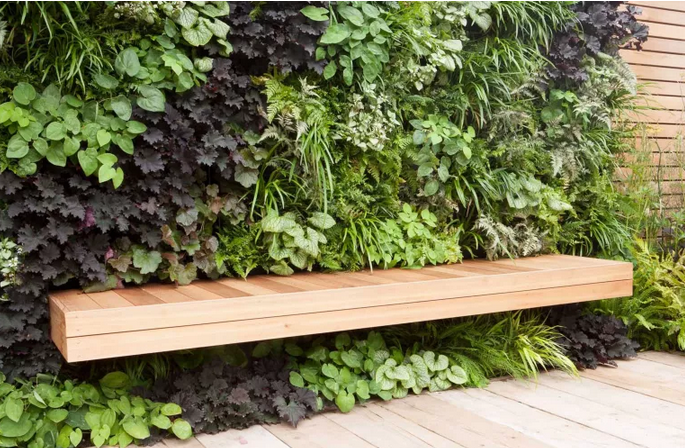 Most plants used in a vertical garden are herbaceous perennials, but sometimes small shrubs and even small trees can be used. Make sure you can easily access your design to keep your plants well-watered and looked after. Consider how the size of your garden may affect light levels.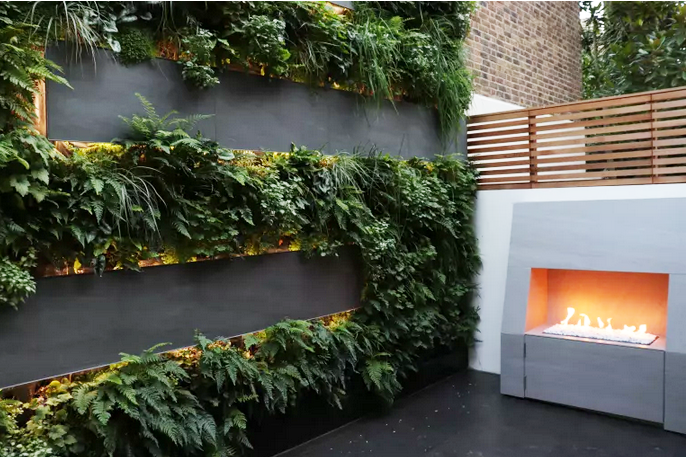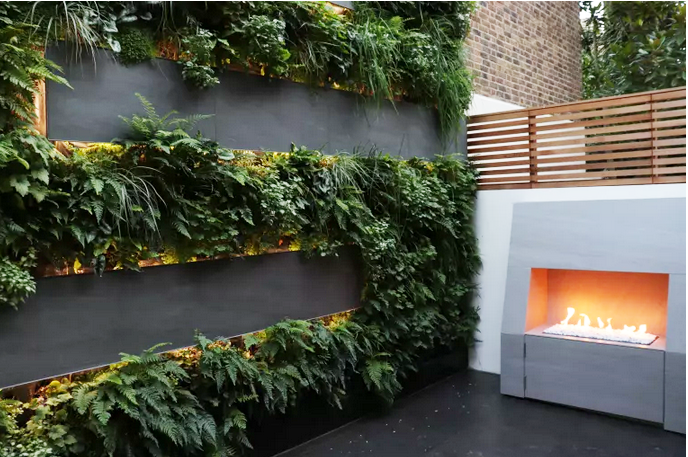 Spanning across a 5-meter back wall, this green plant wall can be viewed from the ground floor at eye level and upper levels at a birds-eye view. The plants are suitable for shade as the space is north-facing; many are native plants: ferns, sedges, grasses and flowering perennials. The plants have an irrigation system.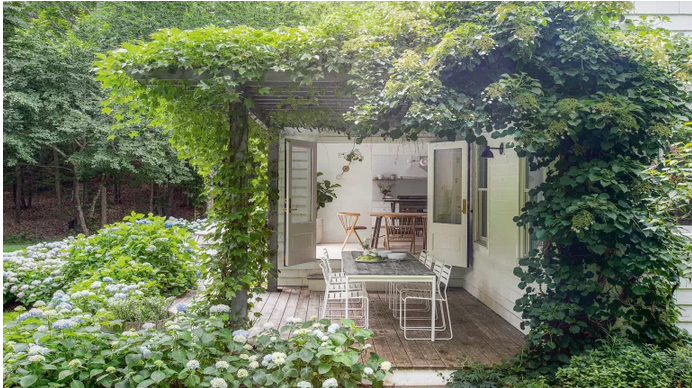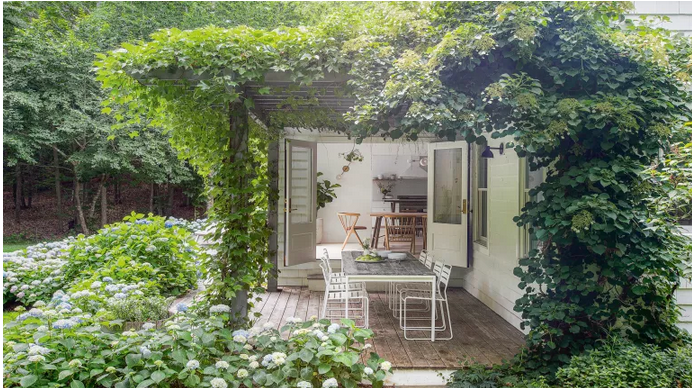 Plants can be hung just about anywhere, like with this pergola that has been covered in a blanket of green. Along with adding some shade and style to your space, a pergola can also be a good space for climbing plants including favorites such as honeysuckle and jasmine.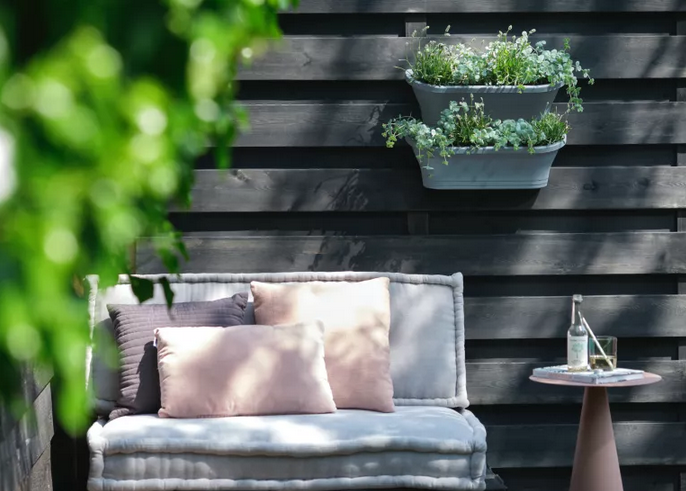 Hanging baskets are one of the quickest – and most affordable ways – of incorporating more gardening space to just about anywhere. Decide on some flowers, an assortment of herbs or even use it as a small vegetable garden idea, making use of walls, fences, balcony railings or windowsills.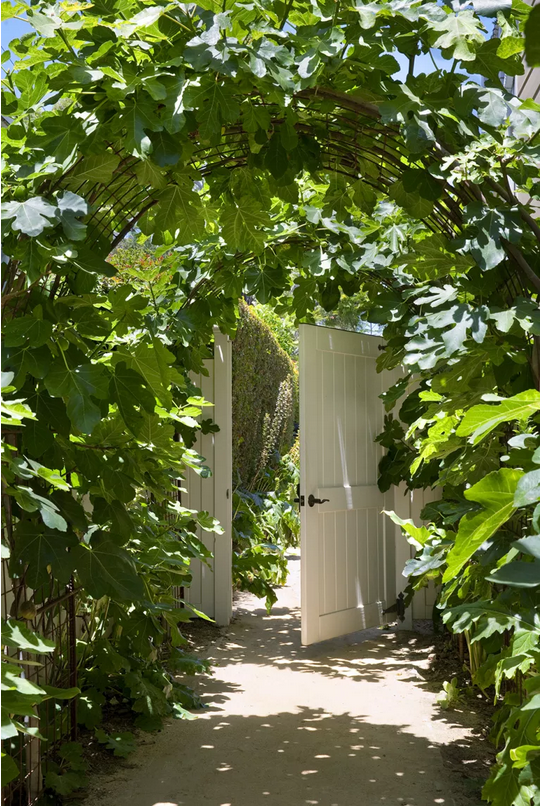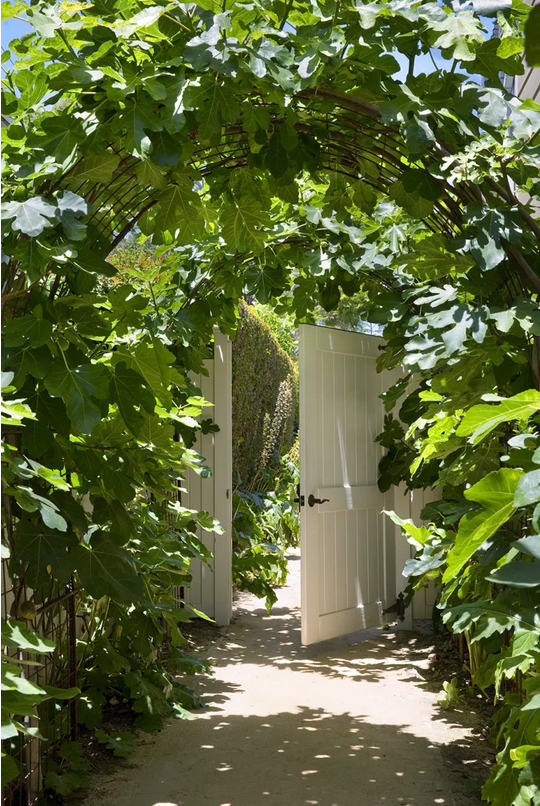 A trellis can add privacy, structure and become a natural way to zone your garden. A curved archway, like in the example above, can help you make an entrance to remember. In a compact urban garden, a typical rectangular-shaped trellis might suit better. It can be placed on walls and fences, helping to soften boundaries and make a small garden look bigger, while doubling up as another surface for your green shrubs to grow on.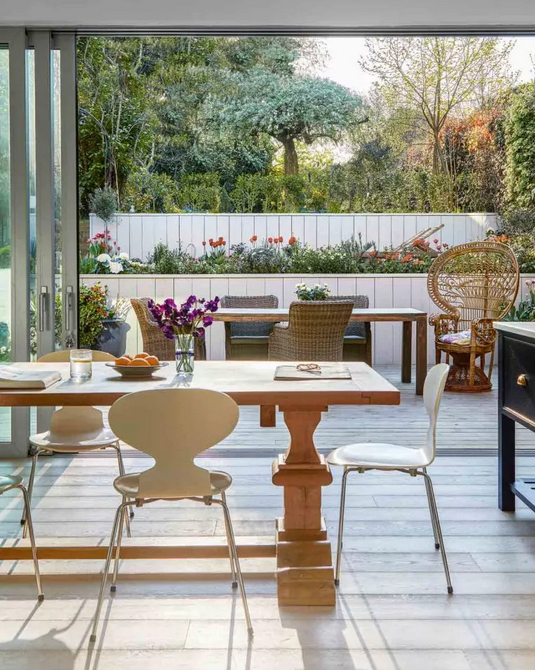 Want a space for entertaining as well as growing your own flowers? As seen with this flourishing outside area, you can have the best of both worlds, even in small spaces. So get creative with raised beds. They will work to keep critters out, help with drainage and even your back will thank you later. This form of vertical gardening can also add an architectural feel to your space while making way for greenery.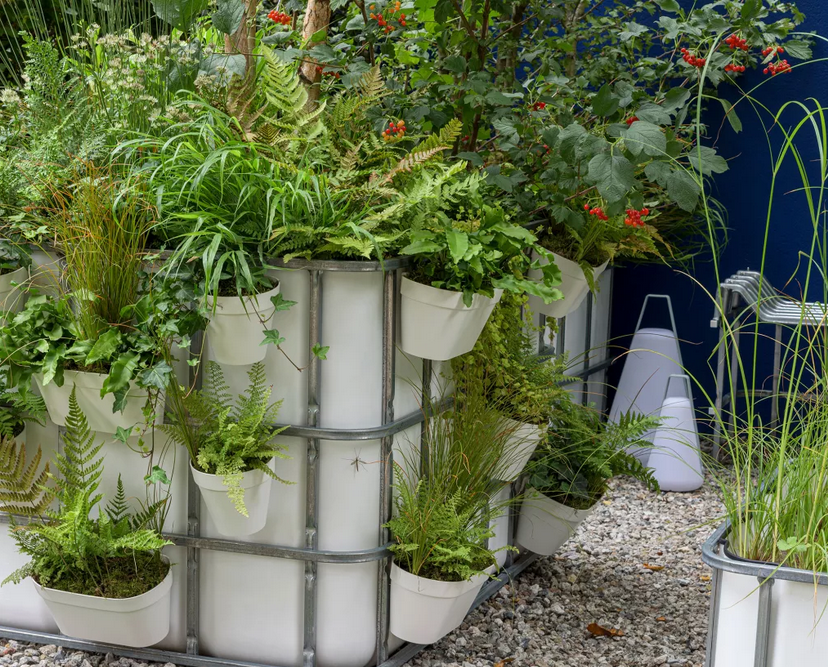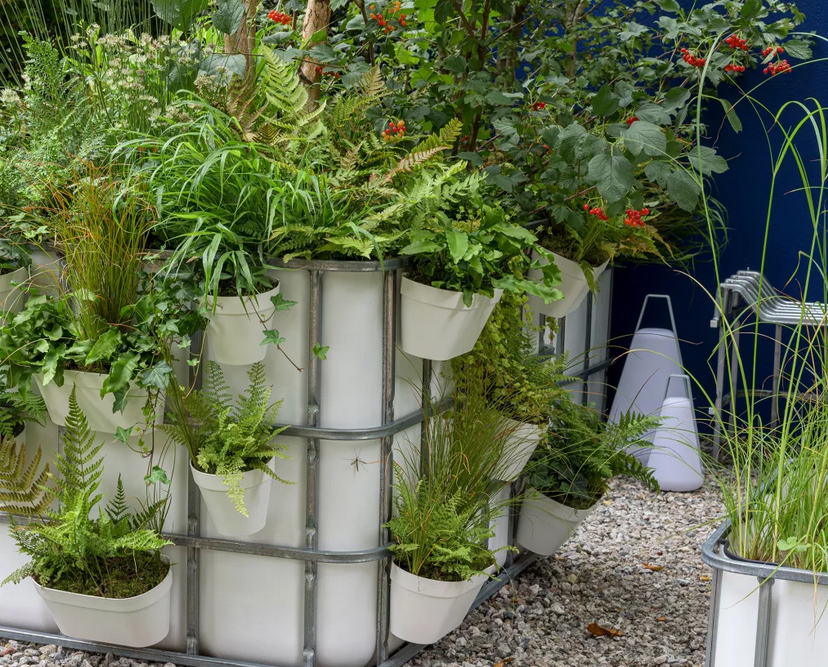 Pocket gardening is another possibility. Essentially it involves adding living plants to underutilized spaces – whether it's on outside staircases, in between paving or using pocket garden holders on your walls to max out your garden growing space. It's the perfect idea to adopt for a space like a rooftop or balcony garden too, where your planting options are limited.
Like most gardens, vertical gardens need some TLC. Along with tending to your plants and watering them well, it's important to think about the different types of plants you use to help your vertical garden bloom. There can be extra labor to train the crop to grow vertically and often you will need more watering, depending on what you are using for growing vertically like green walls, growing pockets, hanging containers, and vertical hydroponic systems.
You can read the original article at www.livingetc.com