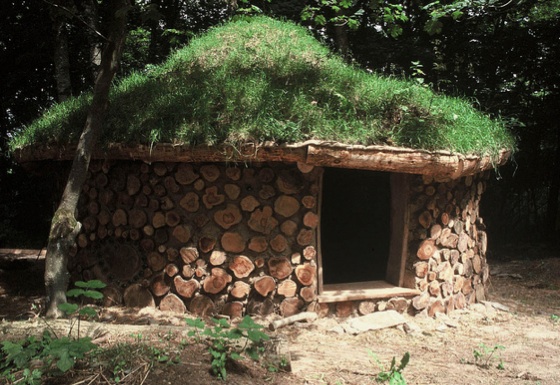 "A celebration of wood, art, and craftsmanship. See us on Channel 4 this summer working with Kevin McCloud on his latest project and at Grand Designs Live in London May 5th.
Wholewoods is an ethical business supporting traditional woodland crafts and sustainable woodland management.
Creating natural buildings is a skill we have passionately honed over many years. We take regular commissions but also specialise in using the building process as a way of bringing people together to learn. Whether this be a local community group, school children, members of staff or volunteers, all can have a chance to get their hands dirty by working with us.
Building something beautiful in sympathy with the natural world is Real Building. Around the world many traditional communities build this way. Designs of simple beauty have evolved over generations; their elegance tells the story of the people and their relationship to the land.
Our roundwood timber framing and woodland courses are a mixture of traditional woodsmanship, woodland living, bushcraft and permaculture. No experience needed."
Source: Wholewoods
Image source: Shedworking