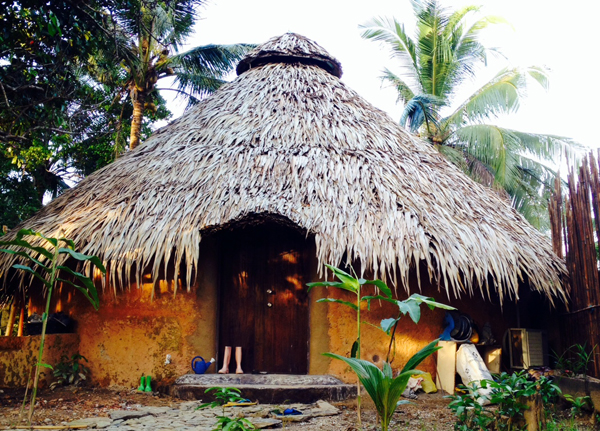 "Our earthbag hut is located in a place called El Nido which is in Palawan, Philippines.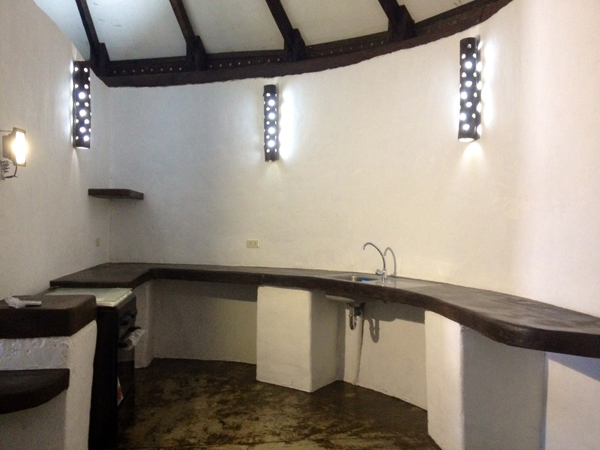 The structure is 4 feet below ground level. It's made of 25kg flour sacks filled with mostly clay-soil.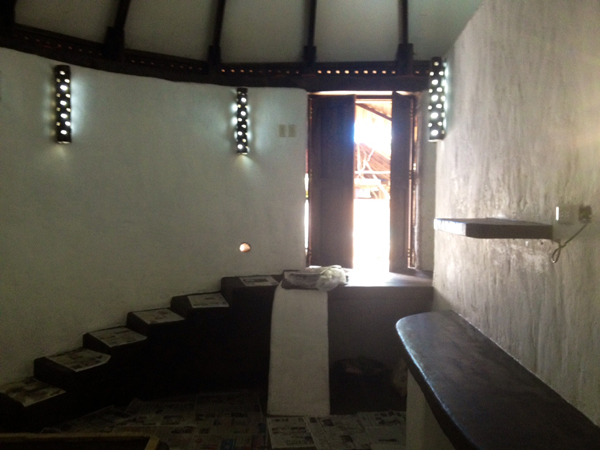 The top layer of sacks have a concrete bond beam on which the roof rafters/trusses are fastened with dyna-bolts, leading up to a compressing ring and cupola up top.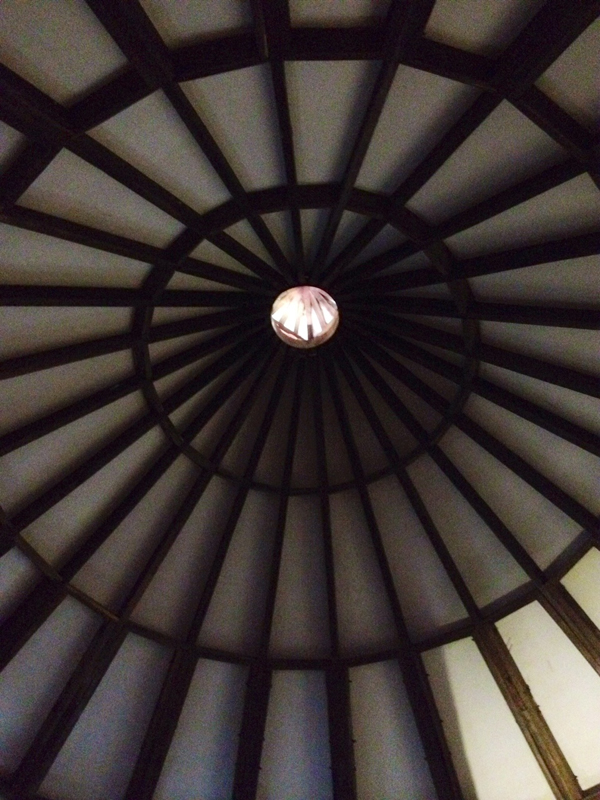 On top of the trusses/rafters we nailed 1/4″ ply-board to keep the bugs out followed by 0.6mm tarpaulin to keep the rain out followed by what's known locally as Pawid (a type of palm), which is the grass / reed finishing on the roof.
The exterior and interior wall finishing was done with a mixture of clay-soil, rice hulls and Portland for stabilization purposes.
Four months since completion and no cracks so quite pleased, although next time will add more vents and leave more clearance between roof-top and cupola as exhaust not great.
All told, this cost us around the $9,000-$9,500 mark, fully inclusive of furnishings, bathroom suite, gas oven etc. For the build only, maybe a little over $8,000 I guess. Most of that cost was labour!!
It's 7.5m across on the inside and circumference is approximately 24m. (Area = 44.2 sq.m or 476 sq.ft.) It's pretty good value I think and when it's 35C outside its 25C inside. So very pleased your writings inspired me to give it a go."
Owen: A big thank you to Zak for sharing his project. This is just a guess but I would say only 1% or so of earthbag projects are publicly documented. This is very unfortunate because we can learn a lot from other's experiences. Just imagine how great this blog would be with a steady stream of unique content like this. So please document your project and share with others.