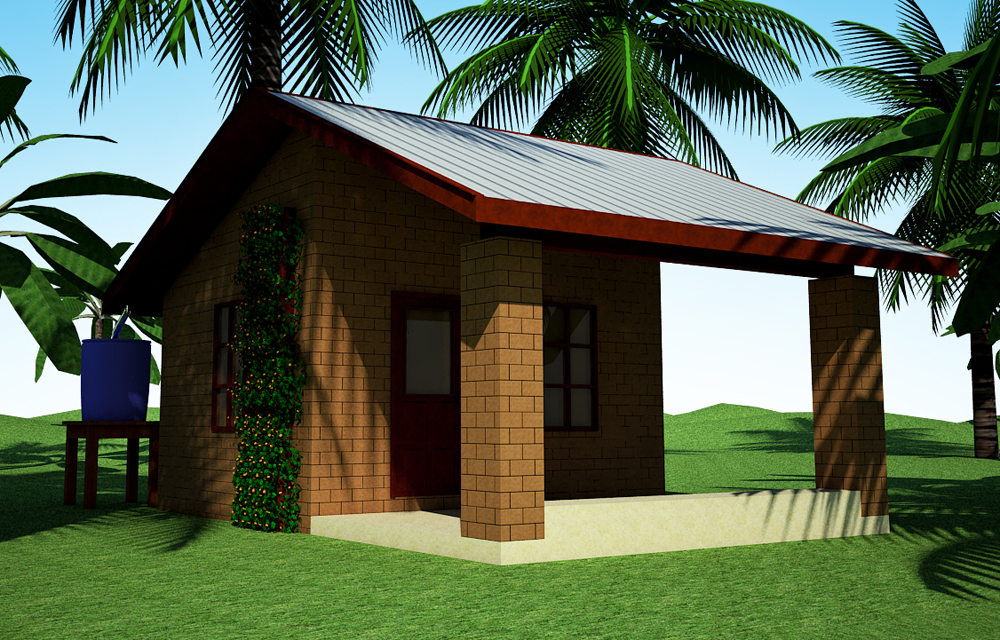 I've added a third entry in 'The $300 House Open Design Challenge'. CEBs are popular and practical, and some of you may be thinking of using them for columns, next to wood stoves, interior walls or as a design element. They would make a great center column in a roundhouse. Geopolymer CEBs turn to actual stone as explained in several previous posts.
Please vote on my projects. It's shocking how few people have voted. This means a handful of votes changes the ranking considerably. Here's the direct link to the $300 Geopolymer CEB House.
Update: Come on guys, help me out! Hundreds of thousands of people have read this blog and only 18 people have rated this CEB house. That's a bit discouraging when you consider how much work goes into this blog (almost 600 posts, over 2,000 comments). I'm glad to see my Stone Dome in the top 10. I know this CEB house and my $300 earthbag house are also extremely practical, but I need your support.
Update: Yeah to go team. The Stone Dome is currently #3, the CEB house pictured above is #7, and the $300 Earthbag House is #18. They all jumped in ranking from just a few votes. Thank you! Also note how earthbag houses are now ranked #1, 2 and 3!