The Sky Den treehouse was built by William Hardie Designs with George Clarke, for his Amazing Spaces television program. This house is composed of three different shapes that each blend together for an indoor/outdoor experience.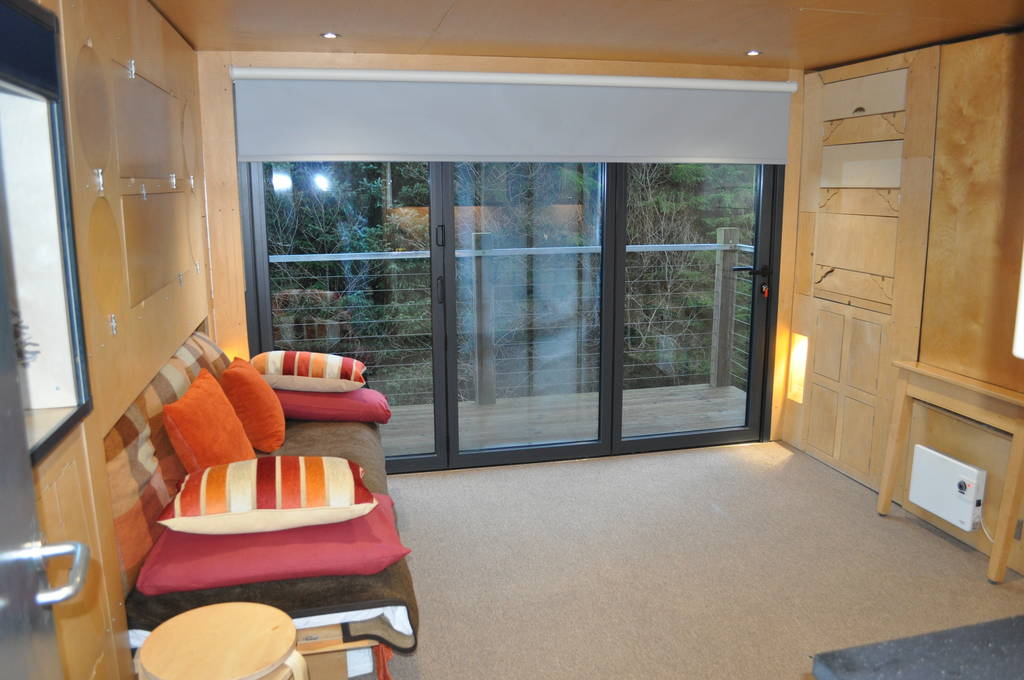 The square is the central point of the treehouse and the main living space, with glass doors opening onto a wide balcony with captivating views over the river.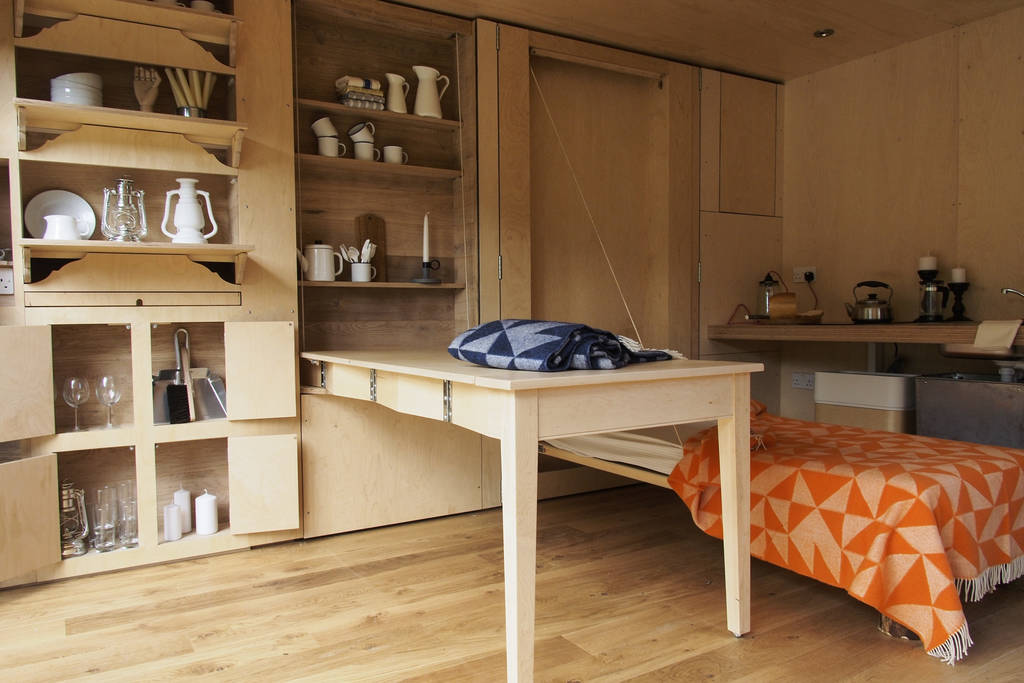 George has created a versatile space, with a functional kitchen and fold-away furniture (including two single beds) and wet room accessible from the deck. The circle is a simple viewpoint of corrugated iron, where you can have a picnic.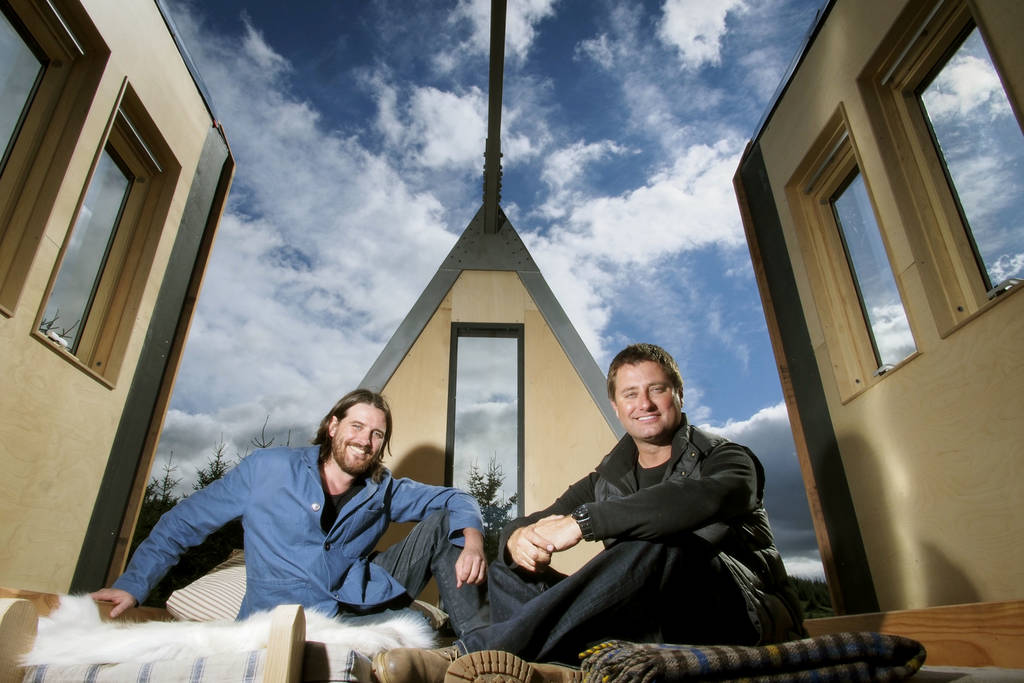 The triangle is the loft space accessed by steps from the outside deck. In good weather, when there is no wind, it's possible to open the whole roof for an unobstructed view of the night sky.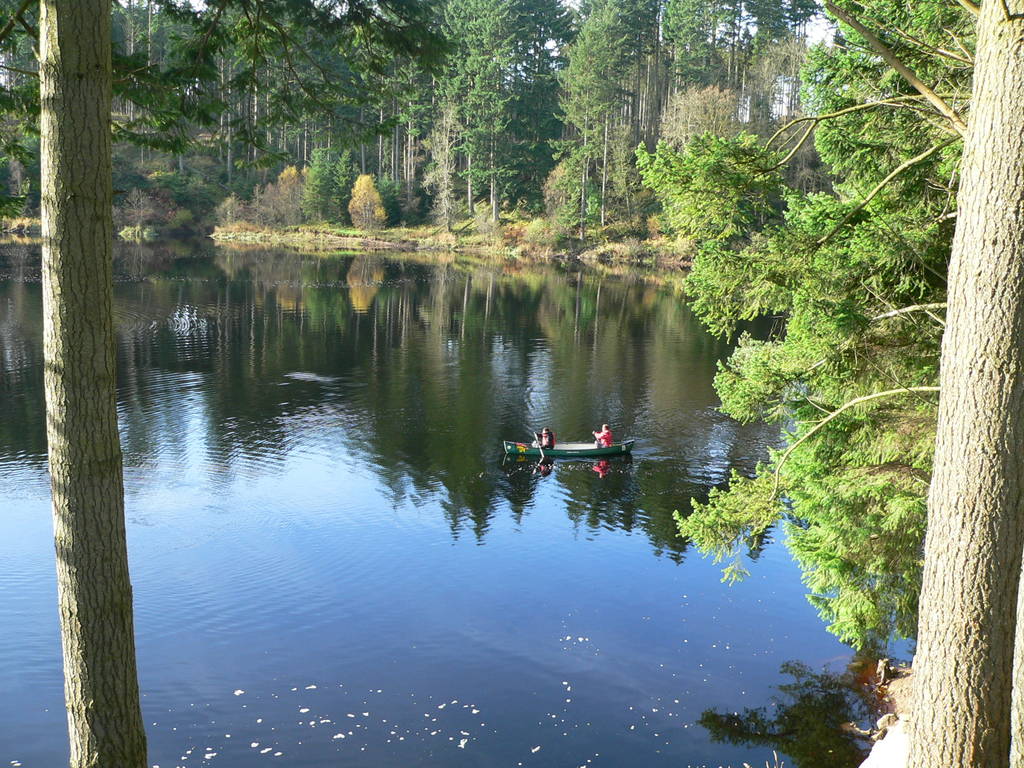 Set in the heart of Kielder Water & Forest Park in northeastern England and a short walk from the main activity center, the Sky Den is designed to enjoy nature and the elements.