Valverde Commons  is a co-housing community designed to foster connection. This means there is shared governance, resources, socializing and spaces. One resident, Bob Draper, was instrumental in its planning and development. Part of the idea was to encompass the realities of ageing in place.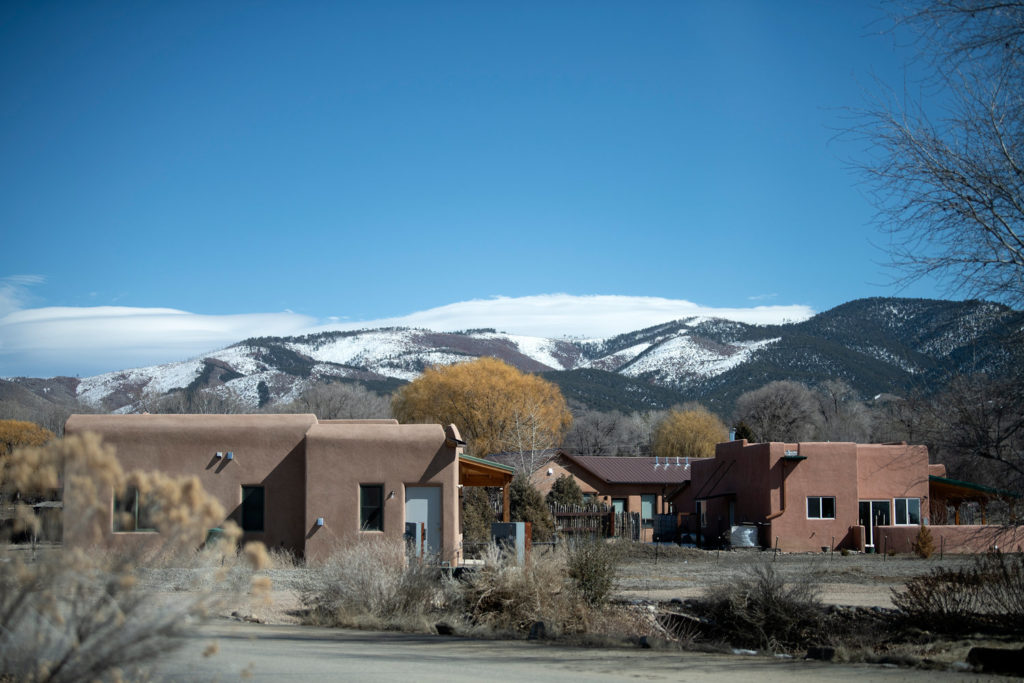 When a 14-acre property came on the market that fit their co-housing criteria, including walking proximity to town, the land was purchased and subdivided into 28 lots and several common spaces.  Four acres were placed in trust and became Sunset Park, open to residents and public alike.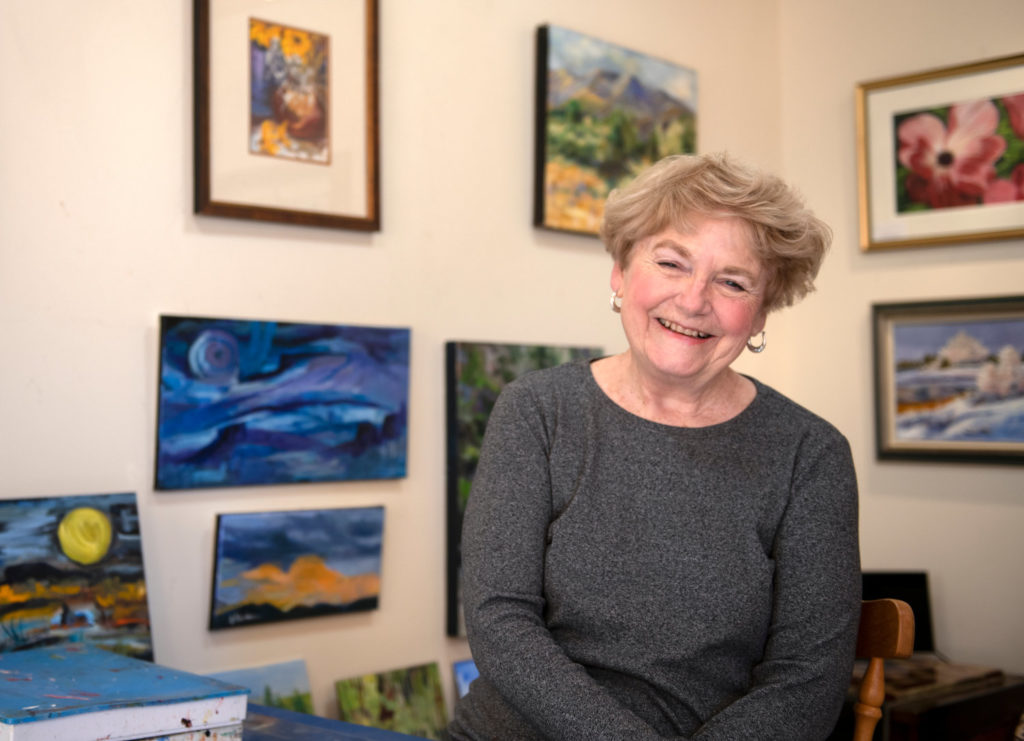 Sandy Kinchen, a painter who shows at Taos Artist Collective, notes that discovering VC and cohousing was serendipitous. She came to Taos, rented a home there, purchased the last lot and built a house. She describes her neighborhood as "built-in community."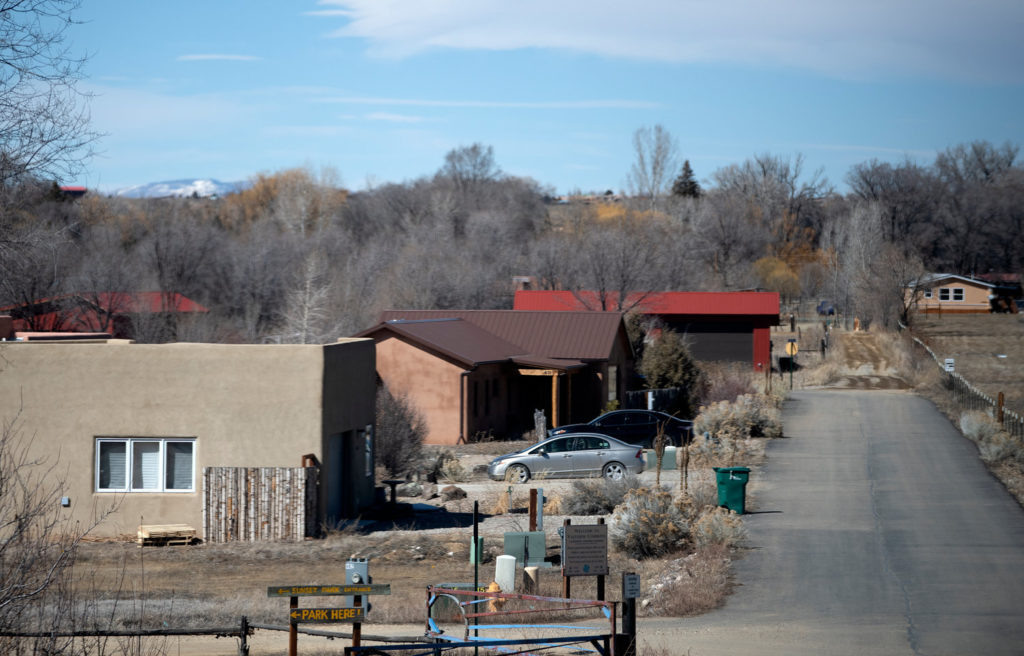 The structures at Valverde Commons circle two acres that provide a hub for walking, gardening and gathering. The common house boasts a multipurpose area, extensive kitchen and a library. It hosts meetings, recreational activities and nonprofit events. The barn houses a workshop, shared equipment and space for creativity.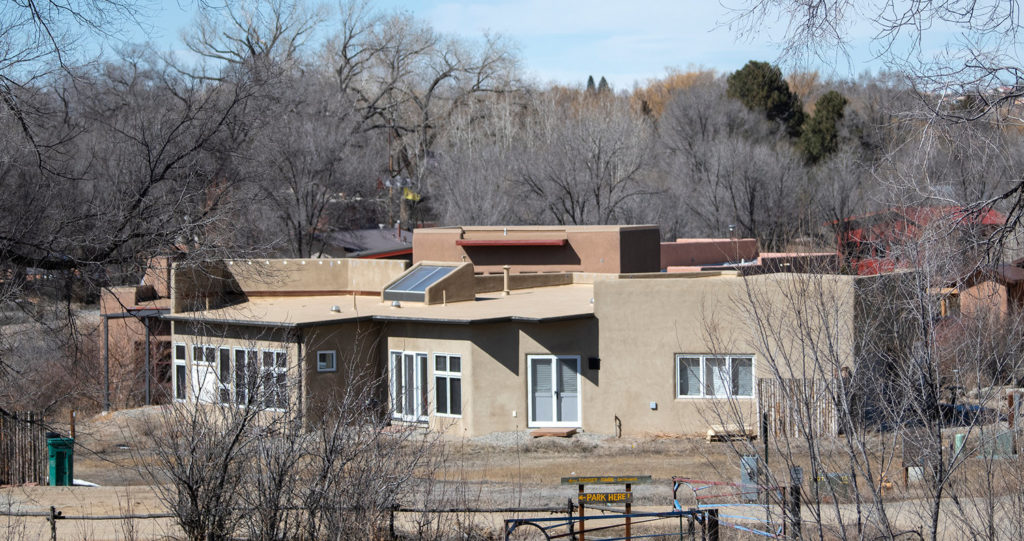 Governance includes a board of directors, covenants and a homeowner's association. Most business decisions are decided by a simple majority. Residents, all 55 and older, are aware of the realities of growing older and intend to remain in their homes. Its vision statement reads in part: "We plan to support each other physically, emotionally, and spiritually as we age."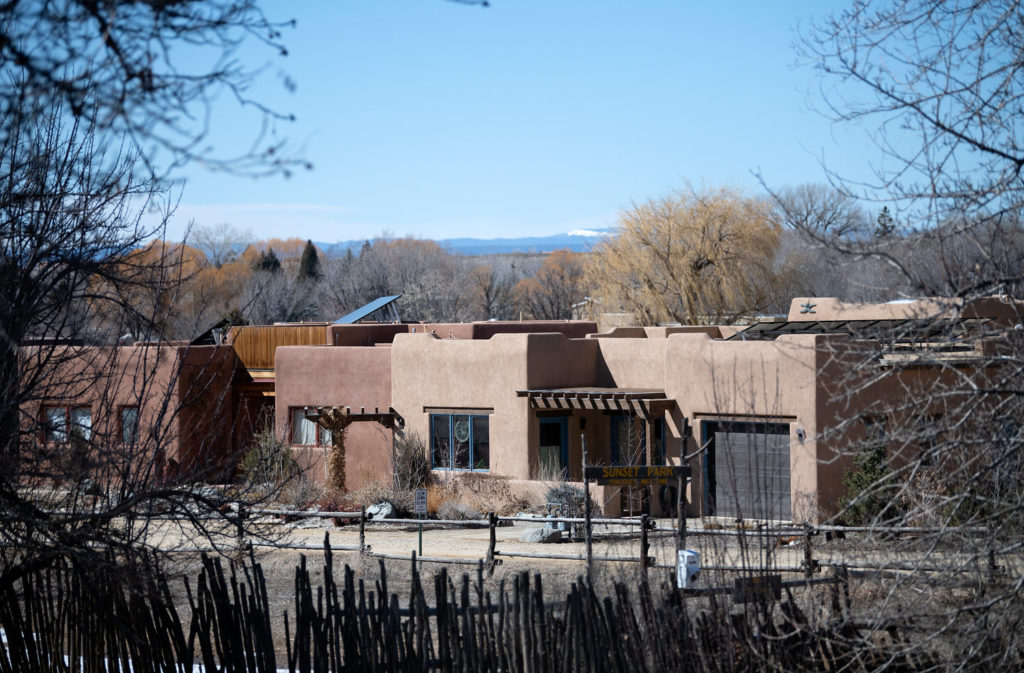 The care committee has been crafting creative solutions for the community's changing needs. A phone tree responds 24/7 to emergencies. Neighbors ensure those ill or injured have someone to pick up groceries and medications.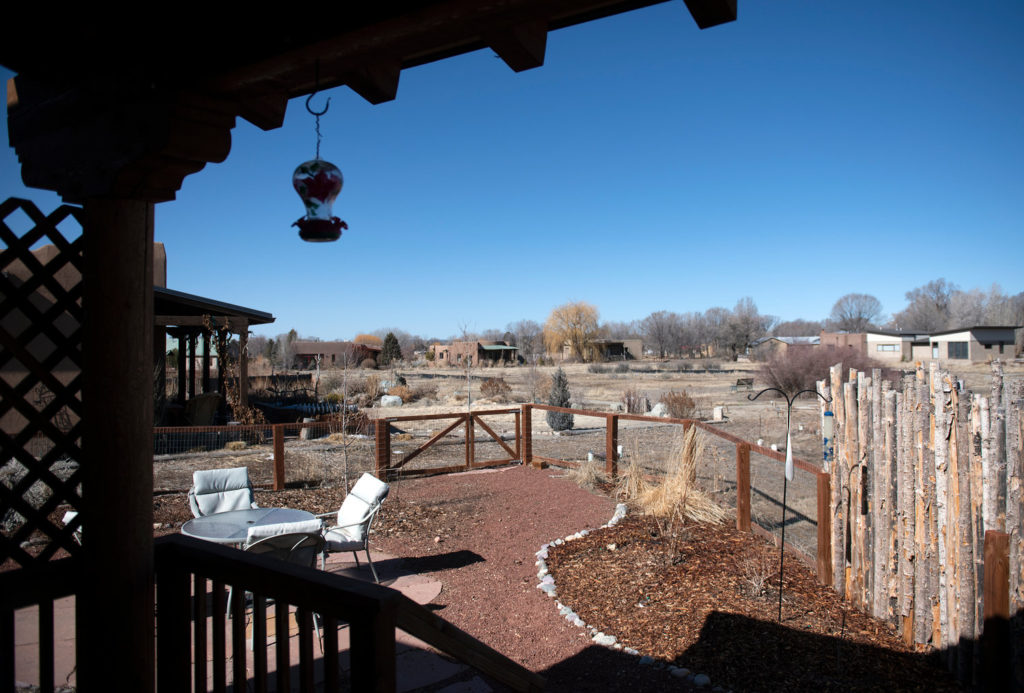 Each house is as unique as its owner. Each residence must be able to collect water. Green building principles – intended to minimize environmental impact – are evident throughout the community: solar panels, passive solar design, trombe walls, water catchment and solar pre-heating tanks. Two homes are LEED certified. Native and drought tolerant plants grow in the shared open space. The acequia has been restored where it flows through the community.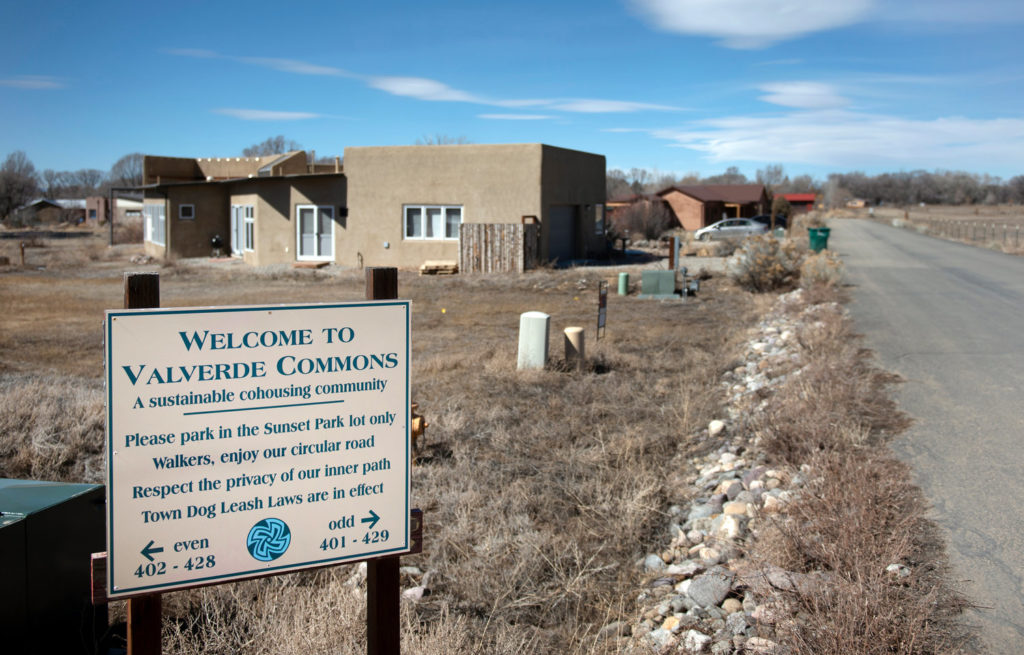 Visit valverdecommons.com to learn more about Valverde Commons and its members.
You can read the original article at www.taosnews.com