A pavilion of woven bamboo and steel by Zuo Studio arches over a body of water to create a shady place to sit in Huludun Park in Taiwan. Its form is designed to resemble the Central Mountain Range that runs across Taiwan island.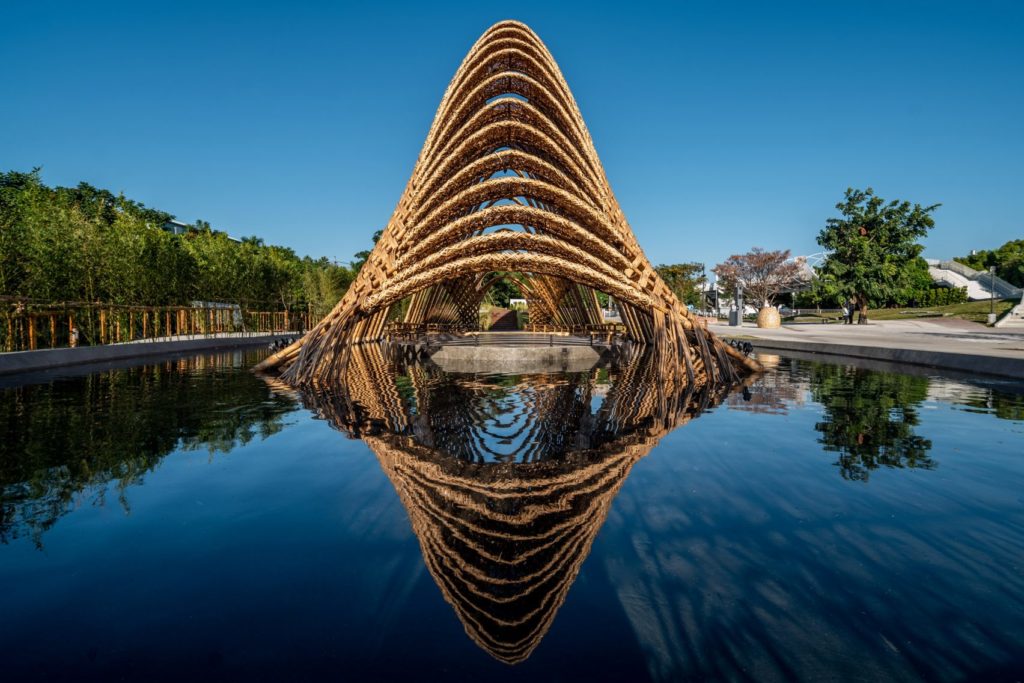 Stout bamboo supports at the base give views of the water through the gaps, with patterns of shade created by the woven elements.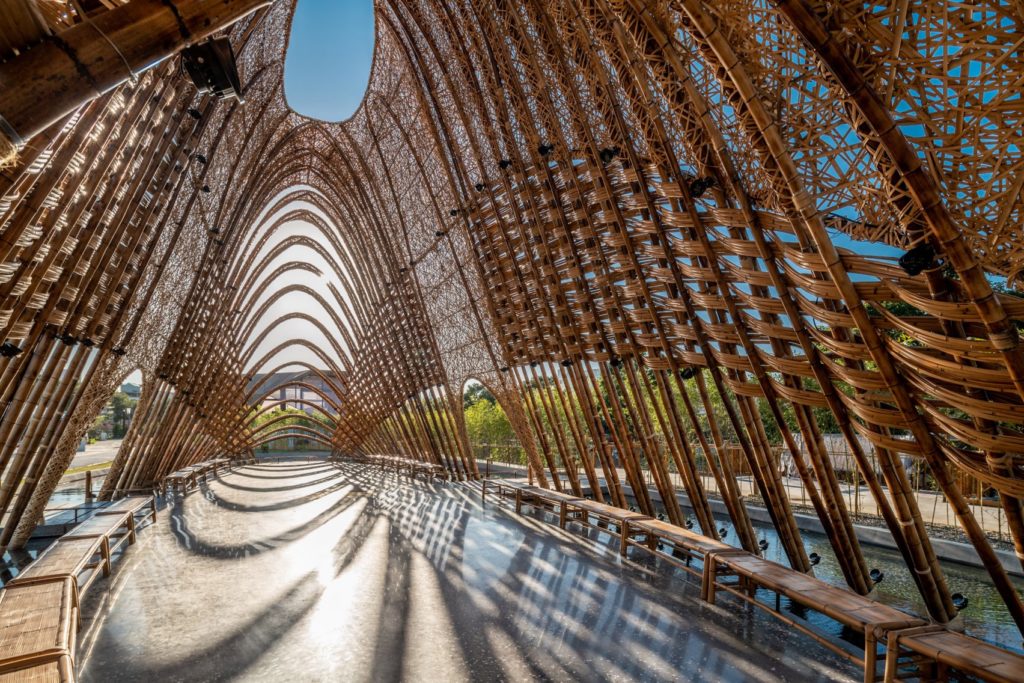 The main structure of the pavilion is made from light steel and moso bamboo, with slimmer pieces of makino bamboo used for the weaving. In total 320 bamboo plants – grown over the course of three years – were used to build the Bamboo Pavilion, which is 10 metres high and 30 metres long.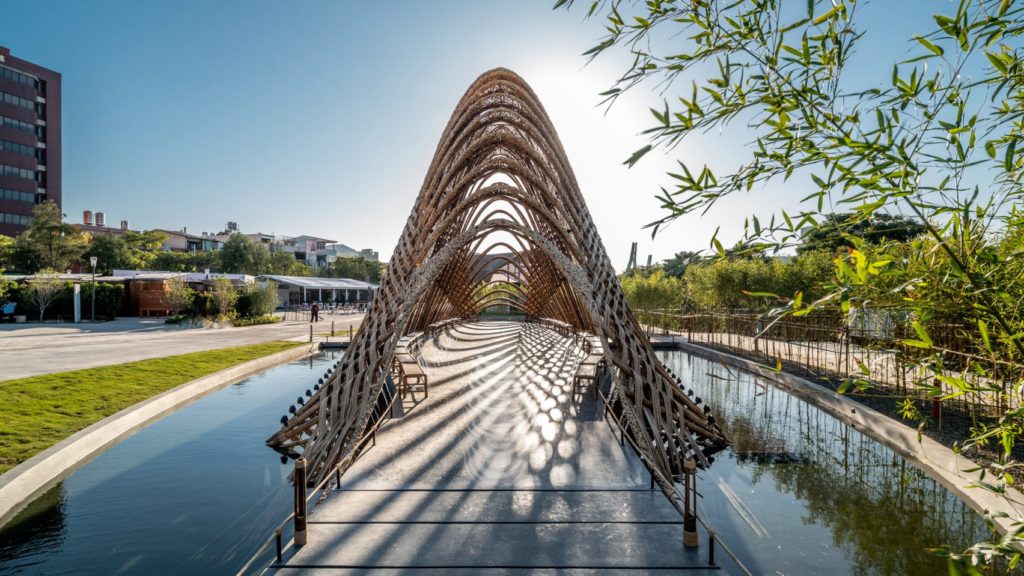 "Standing as a symbol of Taiwanese culture, all of the project is conceived in a green, low carbon, traditional and innovative perspective, using local materials and craft," said Zuo Studio. Local craftsmen designed elements such as the railings, bamboo furniture and light fixtures.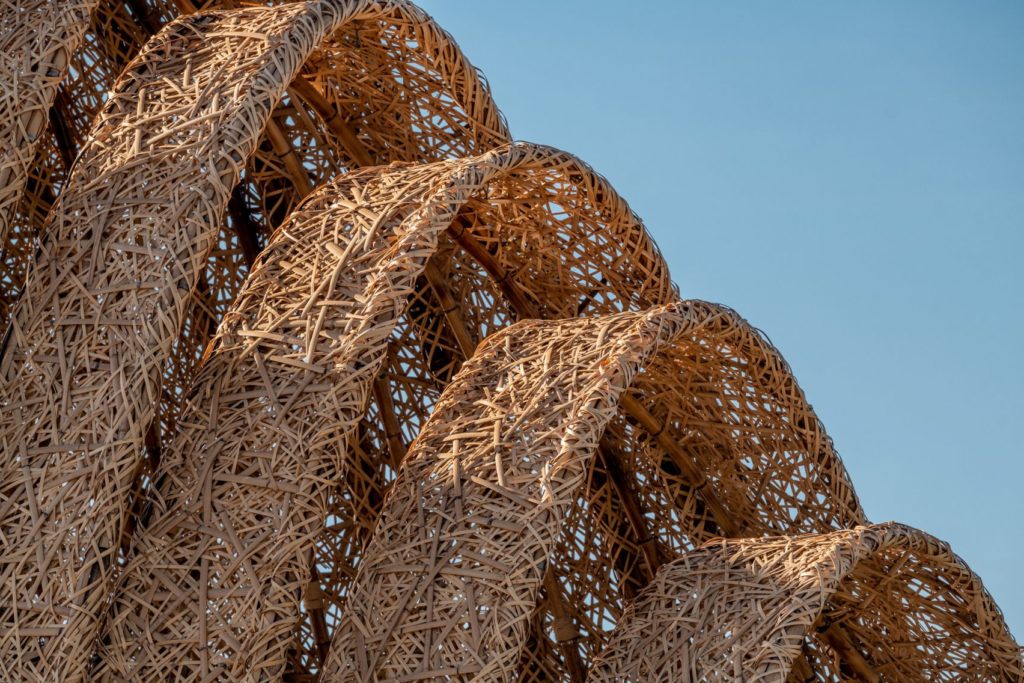 Zuo Studio designed the pavilion to demonstrate bamboo's potential for lower carbon construction.
"We believe in the versatility and capabilities that bamboo can offer to create a space that changes people's perception of what a bamboo construction can be and expand their vision," said the studio.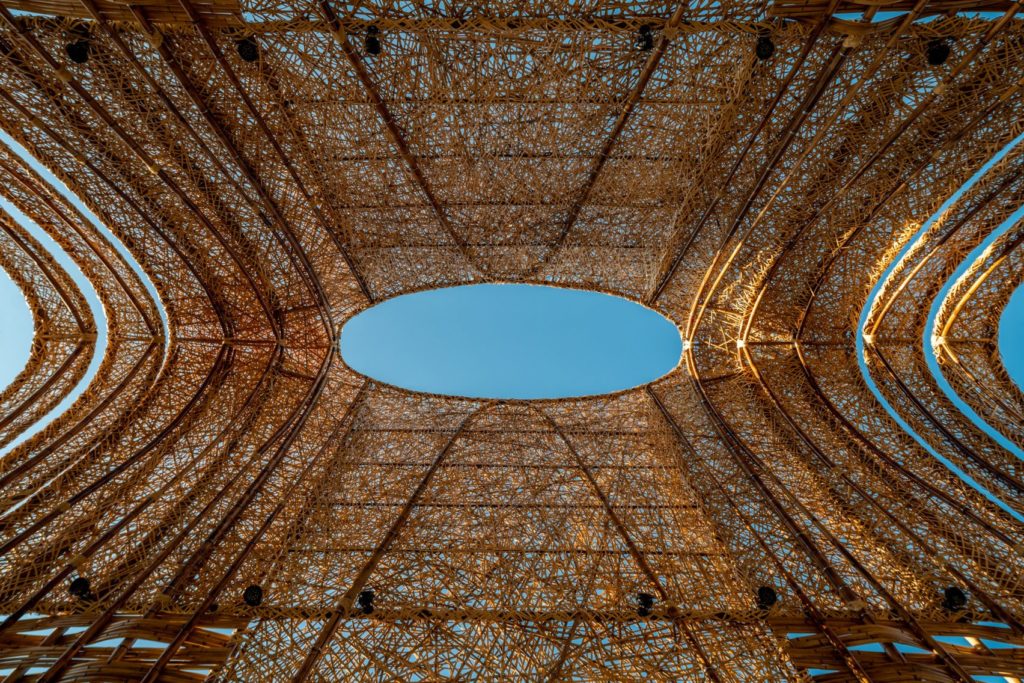 "Bamboo Pavilion is a metaphor for architecture's footprint, like a seed that has been spread and now grows, symbolizing our dream and hope of future, offering a more habitable environment to our next generation," said the studio.
As it is so strong, fast-growing and resistant to mold, many architects working in tropical environments are looking at ways of using bamboo in modern buildings.
Photography is by Shih-hong Yang. You can read the original article at www.dezeen.com