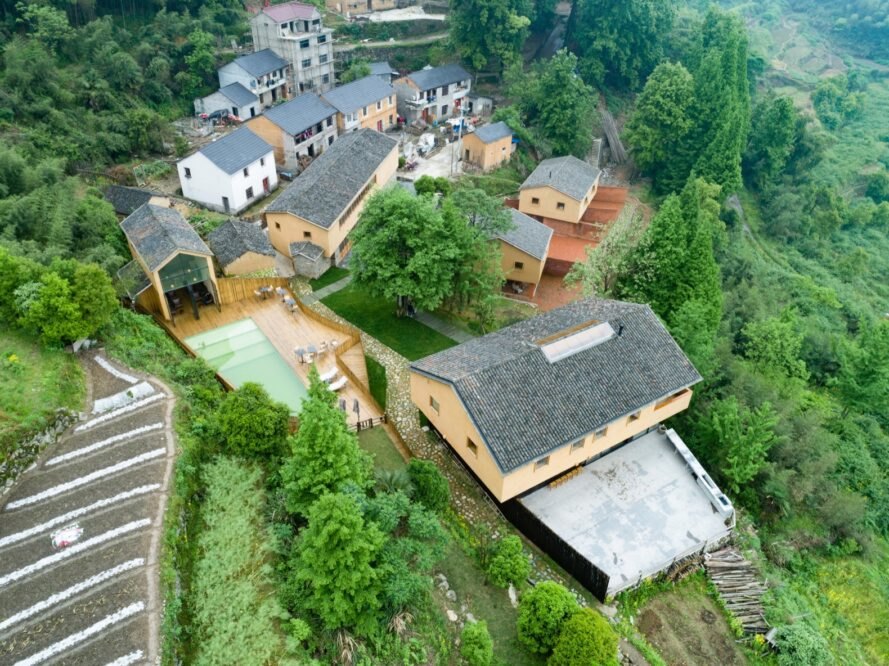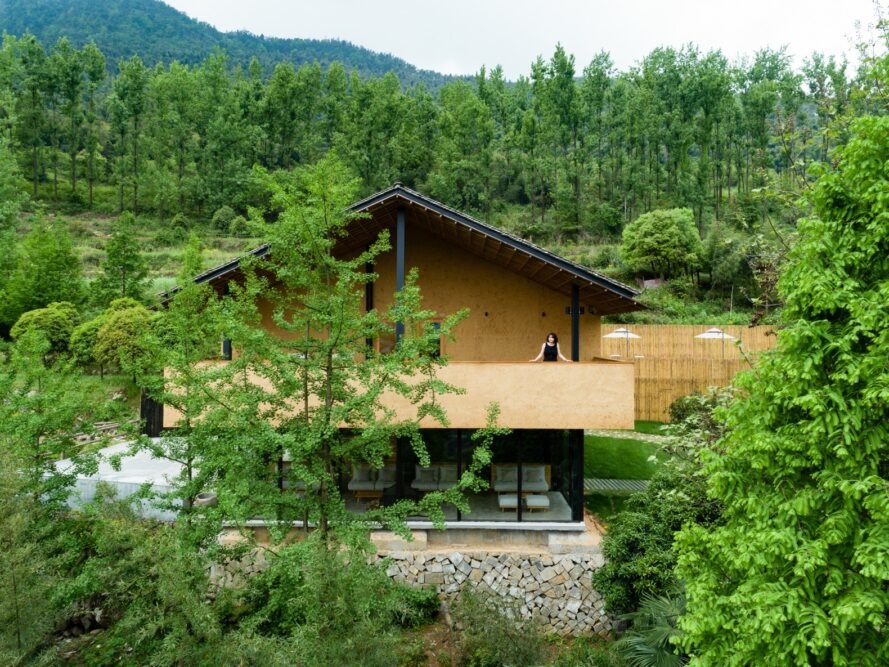 On a remote, rural mountain near Zhejiang, China, a new eco-resort in was made from local materials and designed designed by kooo architects. This Retreat Village is a cluster of luxury suites that blends into its surroundings.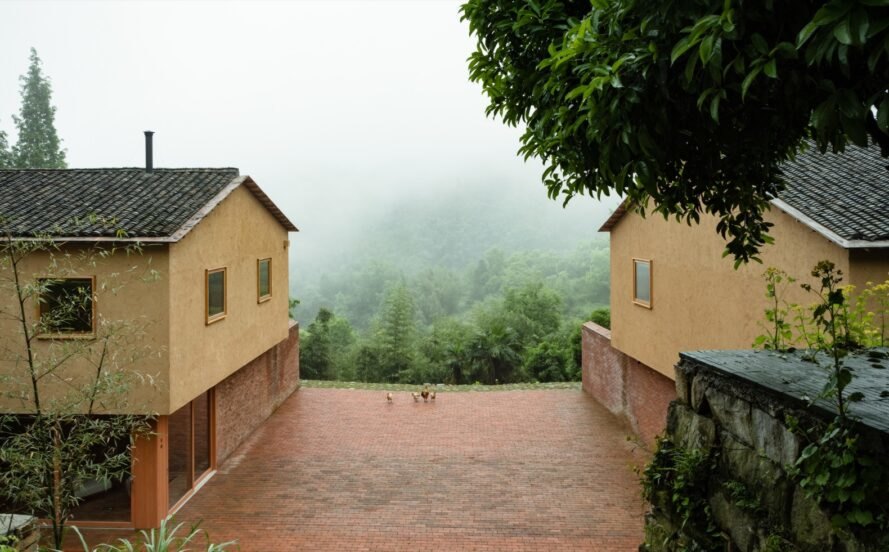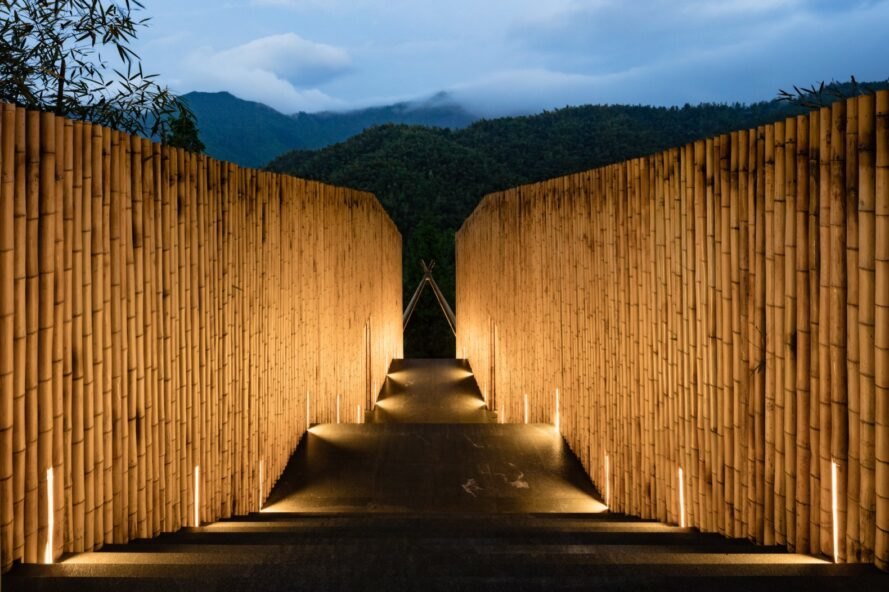 Rammed earth walls are complemented by bamboo, red bricks, stone and carbonized wood.  Other locally produced and recycled materials were used.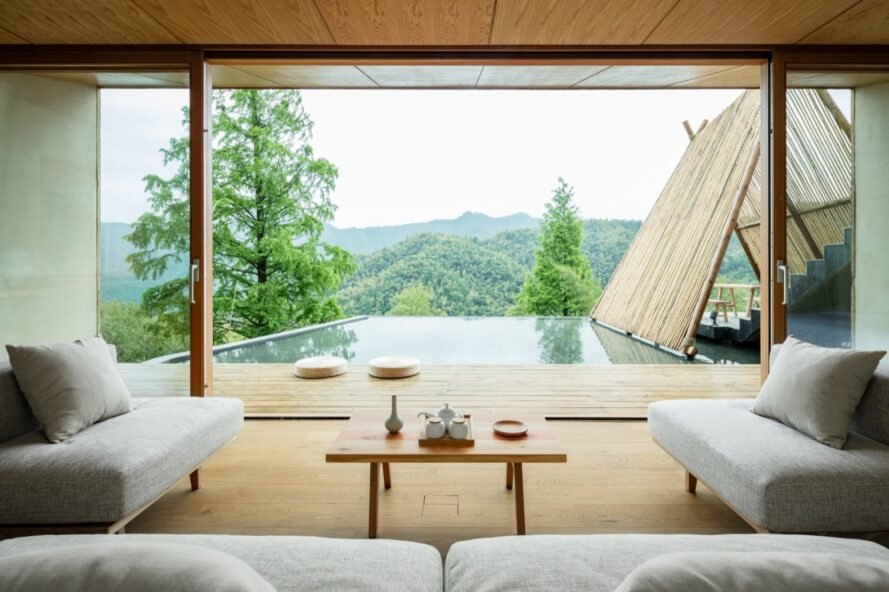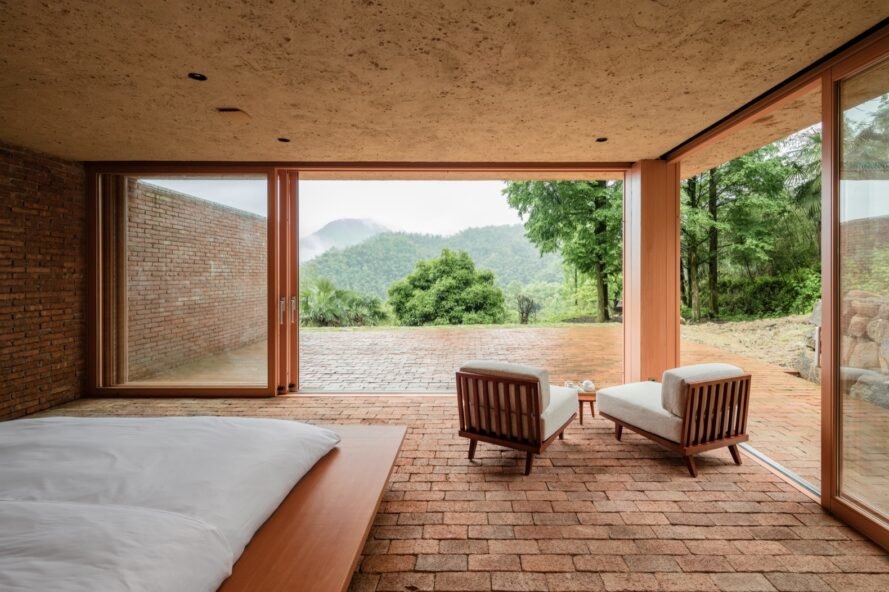 The buildings were carefully sited to follow the natural contours of the mountain. Each of the buildings points in a different direction to preserve privacy and to maximize views. An indoor/outdoor living experience is emphasized in the design. These choices help the village disappear into the landscape.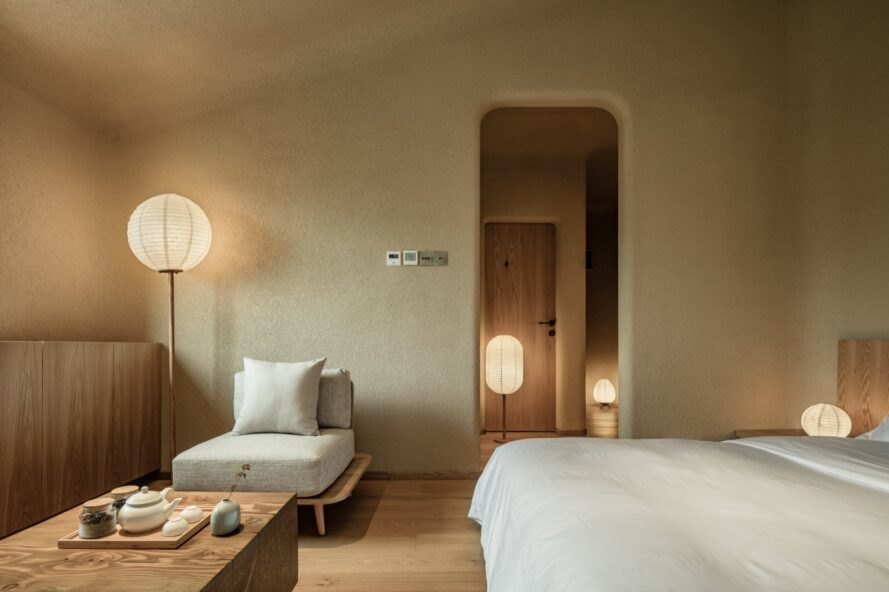 "There is no light coming from this lonely village's surrounding at night, so one can feel sufficient brightness even with a minimum amount of lighting," adds the firm. "We kept the lights that can illuminate the entire space uniformly, such as downlights, to the minimum, and used all-directional soft umbrella-like lights such as free-standing lamps and table lights throughout the space. These fixtures project soft arches of light and shadow, illuminating the seamless finish and rounded edges of the walls and ceilings. Wrapped with the warmth of light, the rooms feel more calming and comfortable."
Images by Keishin Horikoshi / SS

You can read the original article at inhabitat.com