When Pete Holmberg wanted a log house on some property in Minnesota he found a company that could build such a house with logs sourced from an old-growth forest of red pines planted in 1831, more than 120 years before the evergreen became the official state tree.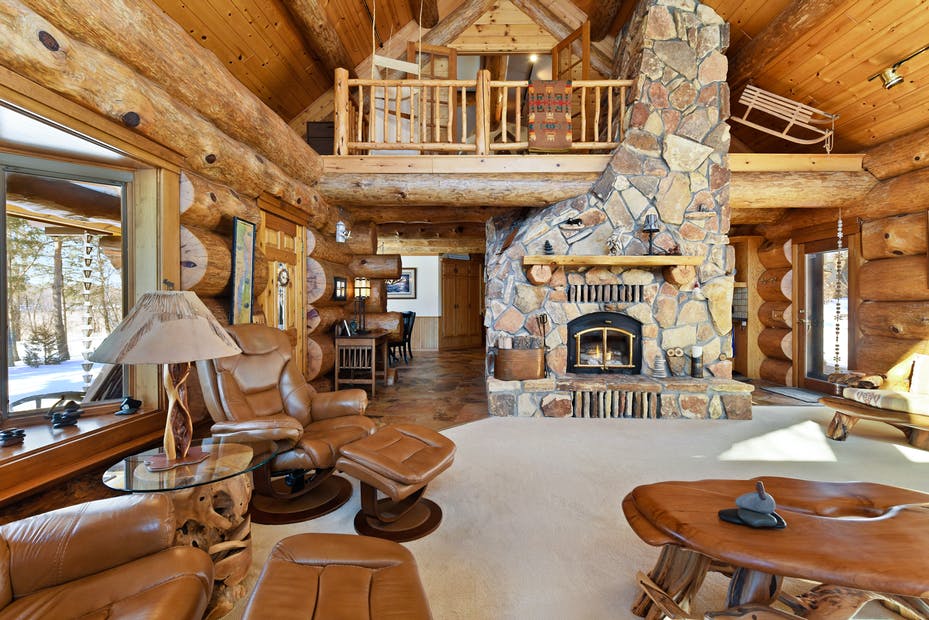 "I was originally going to do milled logs, but then I saw this ad for Norway pine log homes that were hand-peeled, hand-scribed," Pete said. "I had to pay extra. I didn't mind, it was worth the extra cost."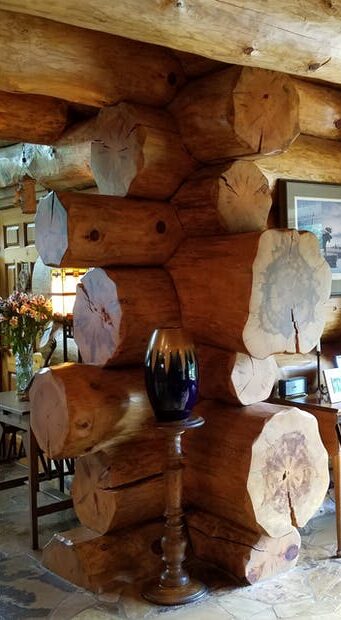 The house was built off-site and the logs were pre-assembled there and then the pieces, including the roof support of ridgepole and purlins nearly 70 feet long, were taken apart and reassembled on Pete's property.
"Once they erected the logs, it was my turn," he said. Pete did the mechanicals and built out most of the log house himself. He enlisted artisans to lay a fieldstone porch, build a 20-foot stone fireplace and handcraft mosaic doors. "I wanted an authentic log home," he said. "I had everything as real as I could get it to nature."
Eaves were located with the angle of the sun in mind. "In the summer, the eaves will shade the sun. Then in the winter, when the sun is lower, it was designed so that the sun would hit the fireplace and get some passive solar gain out of that," Holmberg said.
Now after more than three decades, they've put the 3,200-square-foot, two-bedroom, three-bathroom house built in 1987 on the market. "After 35 years of house and gardens and everything else, we want to downsize and simplify a bit," Holmberg said. He hopes the next homeowner will appreciate the home's craftsmanship as well as how it lives up to its log home reputation of efficiently retaining heat during the winter while having a cooling effect in the summer. "It's a rare house. It's 100% Minnesota through and through," Holmberg said. "I've lived here my whole life, so I know."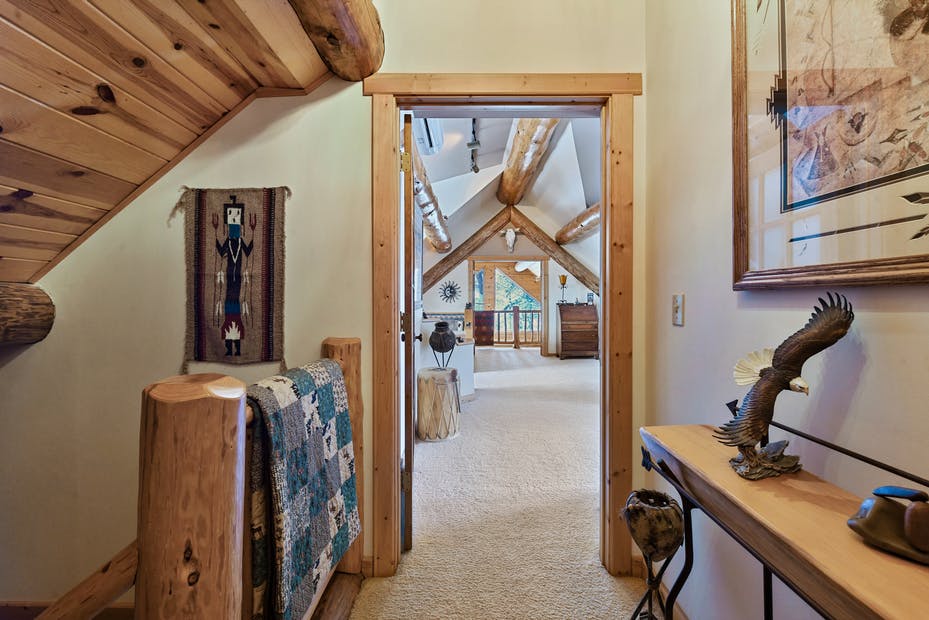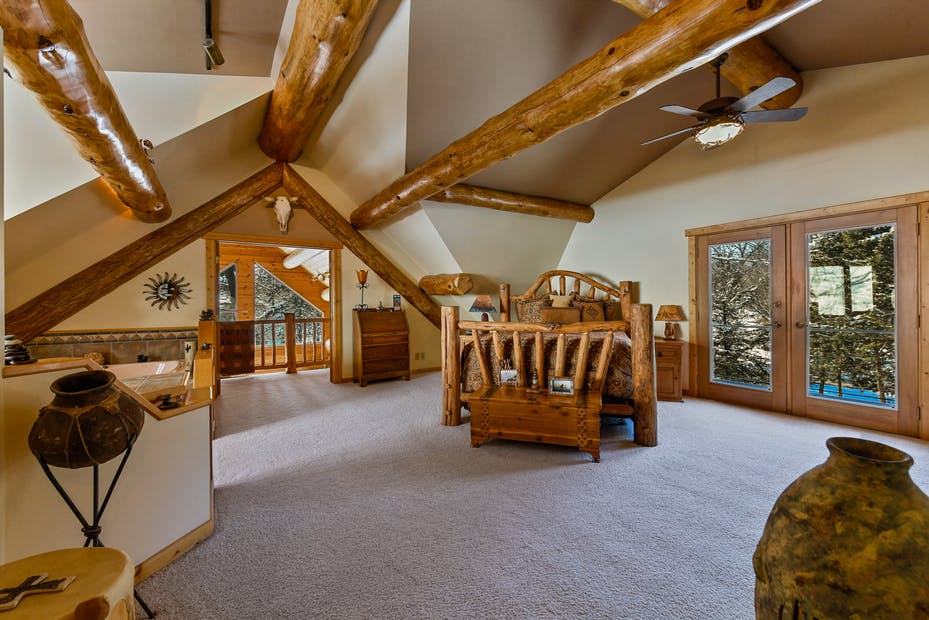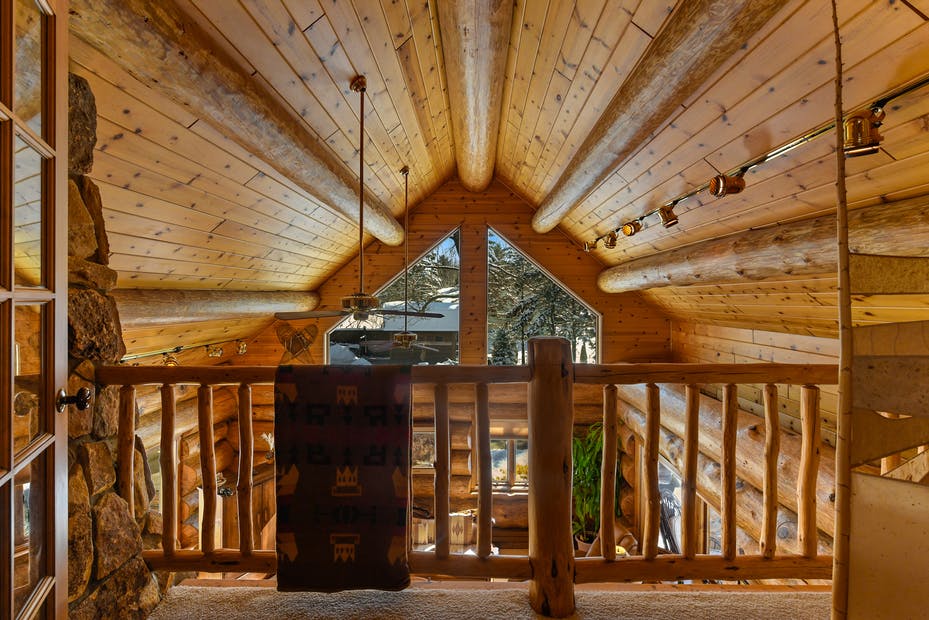 You can read the original article at www.startribune.com