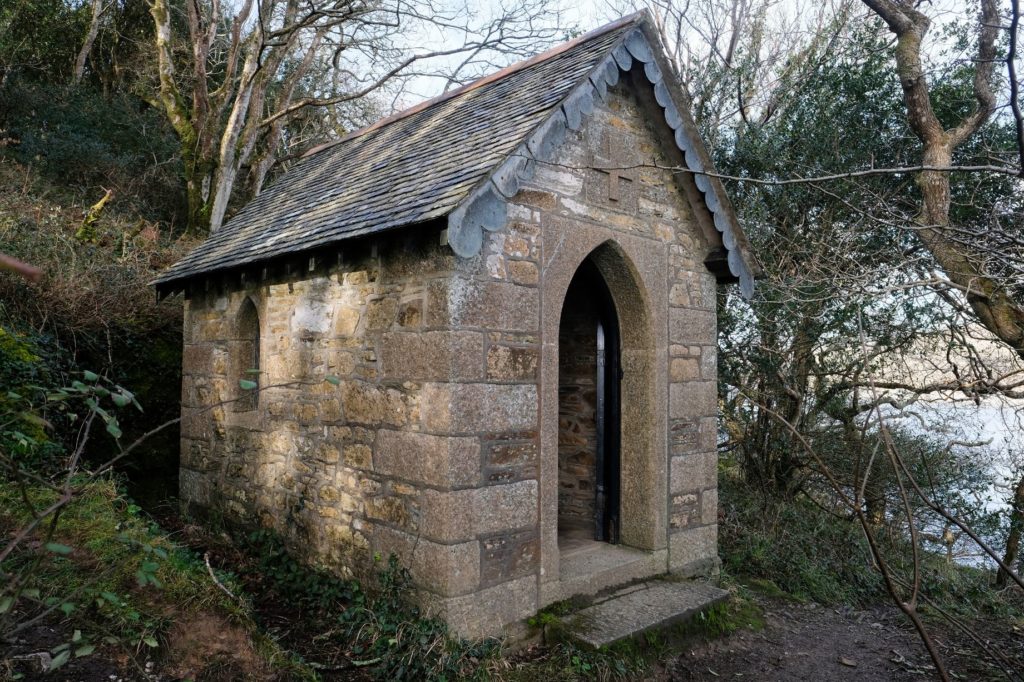 There is a tiny chapel, no bigger than a garden shed, hidden in the woods of Cornwall dedicated to St Francis of Assisi, patron saint of animals. It was built almost 100 years ago with local Constantine granite and Delabole slate on the roof.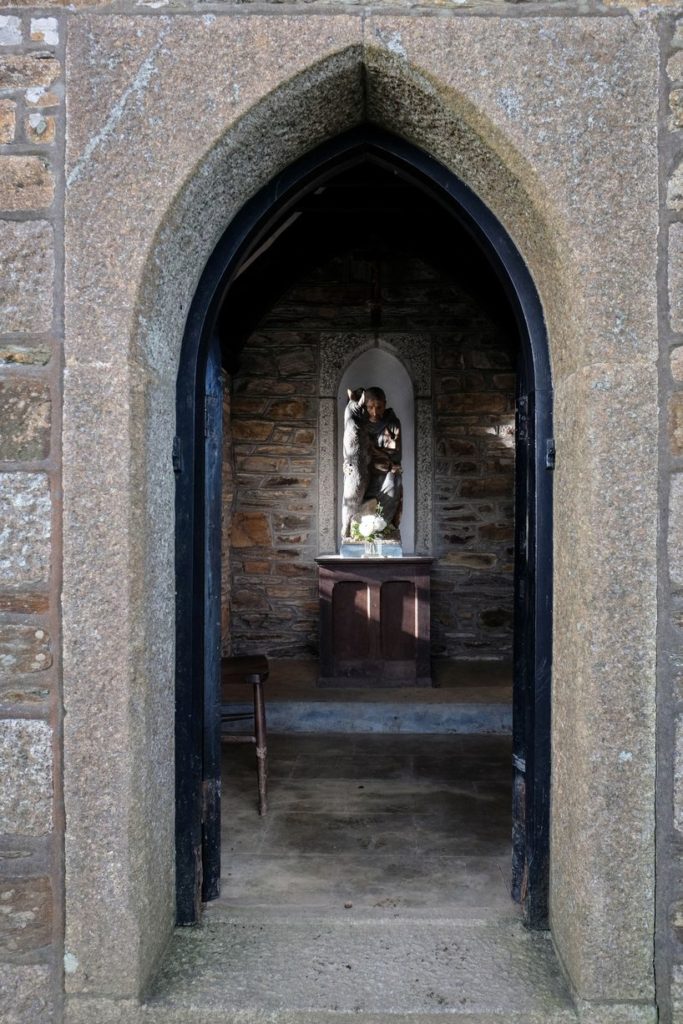 The first thing visitors are met with as they open the doors of the chapel, is the fixed, hard stare of St Francis of Assisi.  With remarkably lifelike eyes, he looks up from behind a dog, which is stood on its hind legs, resting its front legs upon his chest.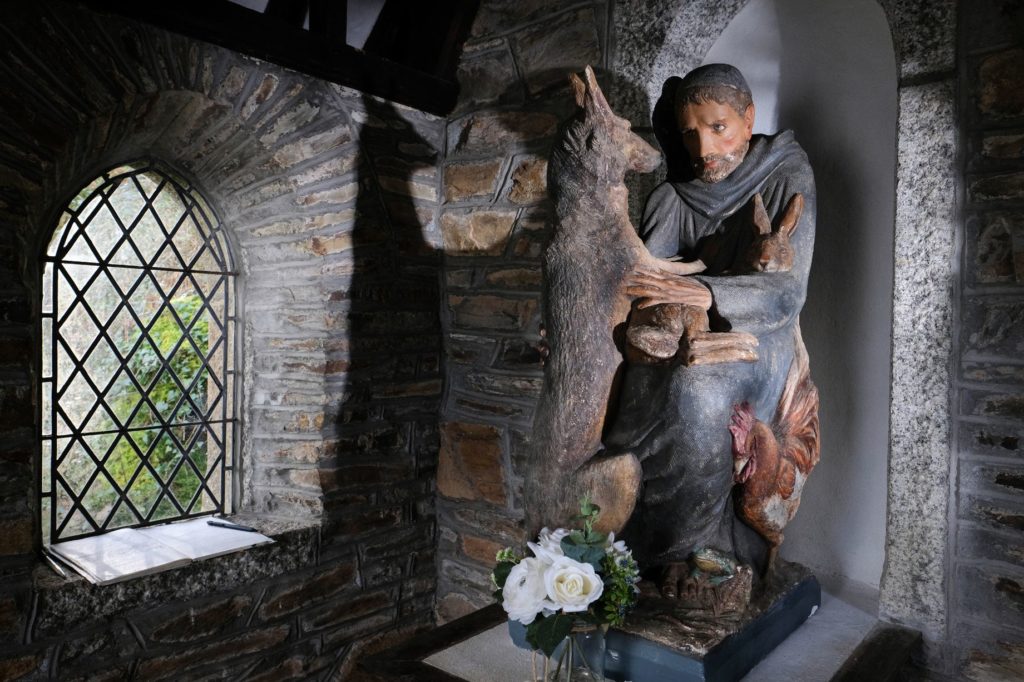 St Francis was designated as patron saint of Italy, but he later became associated with patronage of animals and the natural environment.
Surrounding St Francis are all kinds of animals, including a frog, a cockerel, a hare, a jackdaw and the dog.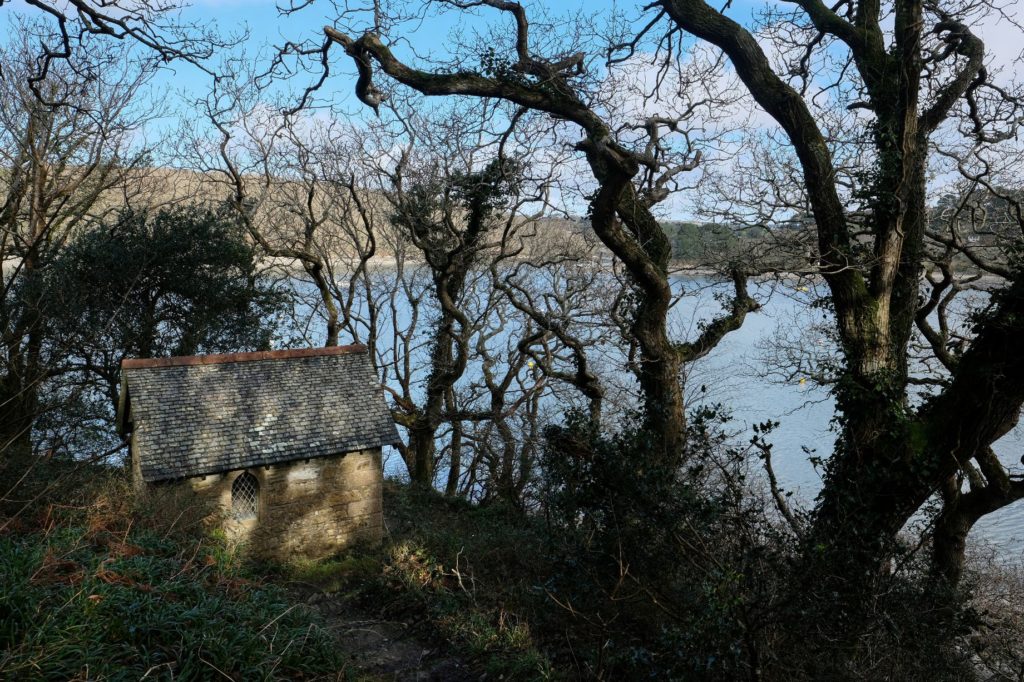 It is in the memory of Dr Leo O'Neill that St Francis's Chapel was built in 1930, following his death in 1927.  Whilst surrounded by trees, St Francis's Chapel is also perched on a cliff edge, above a tiny beach on the Helford River.

The accompanying photos are by Greg Martin.
You can read the original article at www.cornwalllive.com