Narayan Acharya builds eco-friendly buildings in Nepal through his startup named Sustainable Future. His company has already constructed over 50 buildings.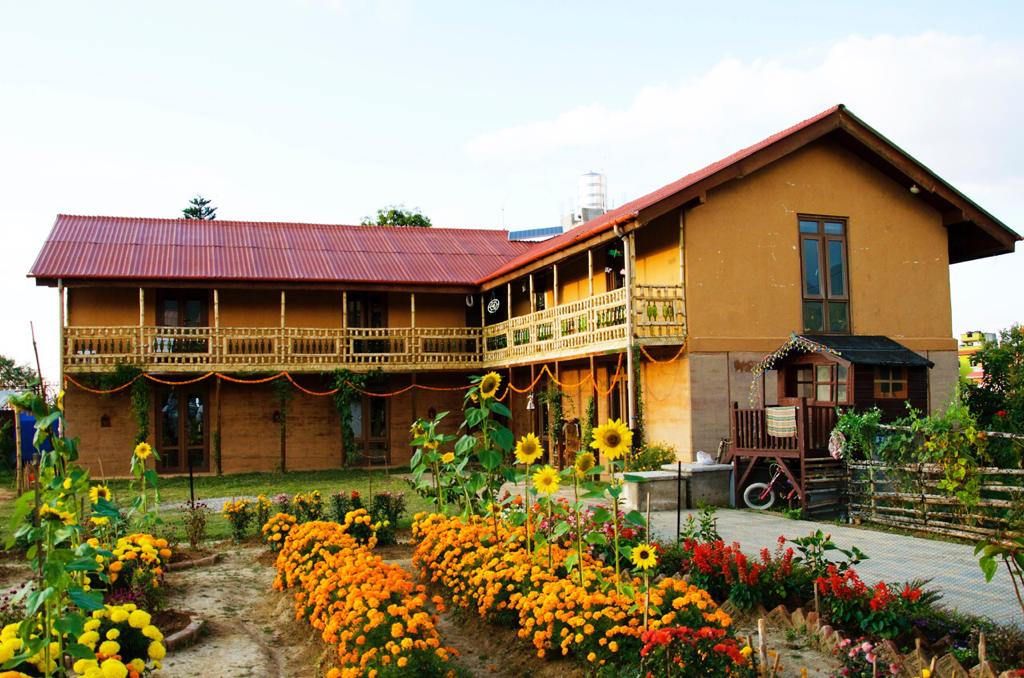 "We use rammed earth technology to construct the buildings. These techniques were used by our ancestors to build their houses," Acharya says, "We just improvised the techniques used by them for the better output that suits modern needs."
Sustainable Future finds the clay, stone, and soil required for the construction from the site area only.  These buildings are made using 20-30 per cent clay, sand, soil, stone chips, and 4-5 percent cement, without using any machinery. Acharya argues the avoidance of machinery serves two purposes: no pollution, and employment opportunities to the workers. "But, we had to mix the cement in our construction as the building code of Nepal says so. But, we mainly follow the building code of New Zealand," Acharya says, "… because very few things about this type of building construction are mentioned in the code here."
The walls are 16 to 18 inches thick. And, the buildings are no more than two stories high.
"This house maintains the heat, controls moisture, and offers breathability itself inside the house," says Acharya. "We gradually found that the house used to be cool in the summer and warm in the winter. There was a vast difference in the temperature inside and outside of the house."
In 2001, he went to the United Kingdom and did a course on permaculture and green buildings. He says, "I got to learn about the rammed earth technology during my study there." Acharya joined hands with an engineer in establishing a company to promote this technology. Their aim is to promote healthy living, provide jobs, and support the environment. Acharya adds, "We believe that all the businesses should abide by these concepts."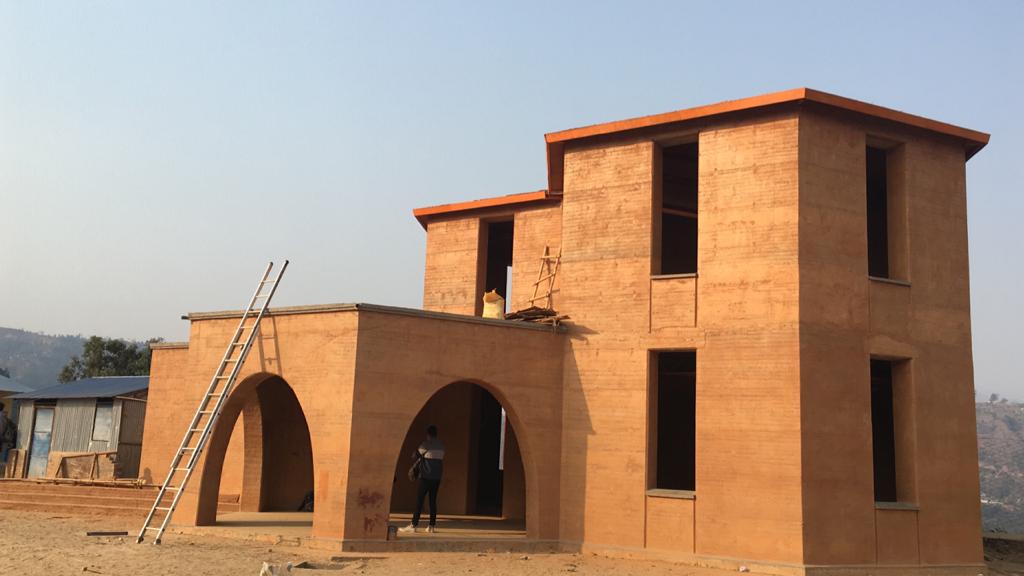 They had already created about five rammed-earth-model structures before the 2015 earthquake hit Nepal. "The earthquake stood as a test for us. And, our buildings stood up to that test very well," he smiles, "All the buildings were safe and didn't have any cracks. And, this added a lot to our business."
"However, it is not always easy to find the workers," says Acharya, "…because not every worker can give the quality and not every worker has the patience that is required for constructing a building using rammed earth technology."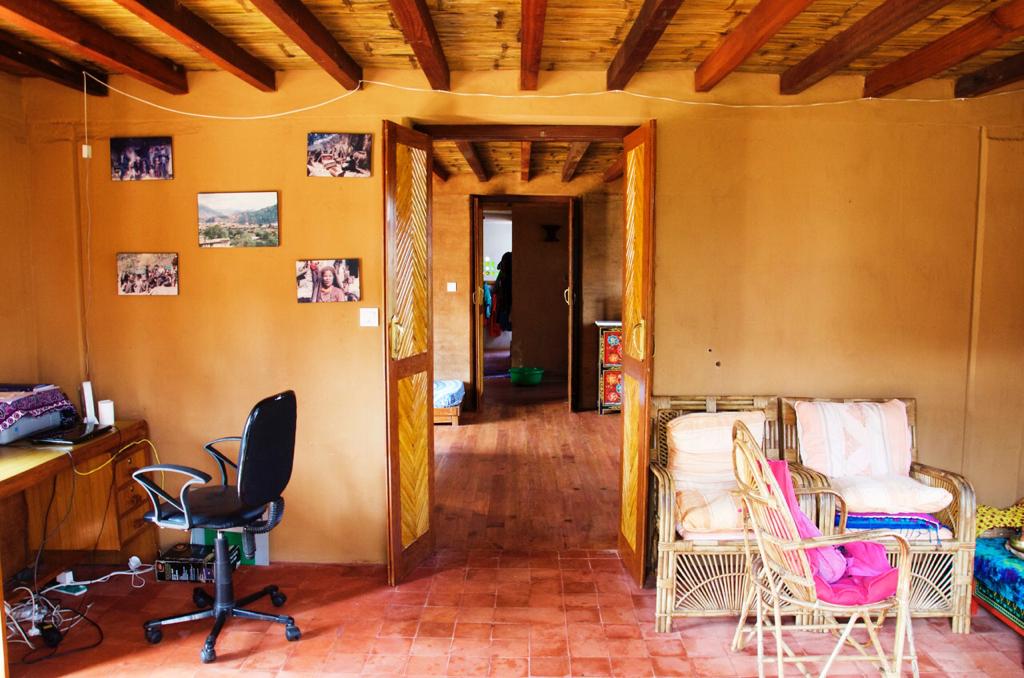 This is not the only challenge that Sustainable Future has been facing. Other hurdles are the lack of awareness of 'green' buildings and their importance among the general public. Acharya says the country's building code also needs to be changed to create a favorable environment for his company.
Gradually overcoming the challenges, Sustainable Future has been completing around three to four projects yearly. Acharya and his team are aiming to promote this technology of housing to the wider population and to transfer this technology to the younger generation. "I want more and more people to build this type of eco-friendly homes for sustainable living and environment. Also, I want the younger generations to know, learn and follow this technology."
You can watch a short video showing the work at www.youtube.com And you can read the original article at .onlinekhabar.com
There is a story about a rammed earth hospital they built in Nepal on this blog post.