On July 19th I attended the reception for a special exhibit at the Light Art Space in Silver City, NM. "Adobero: Honoring Lyle," was organized as part of the ongoing Clay Festival. The invitation for the reception said, "For over 30 years Lyle Hymer Thompson designed and build custom adobe homes in New Mexico, Arizona and California. Each house is a unique mud sculpture that interacts with the environment bringing the outside world in. This informal exhibition features photographs of many of his creations along with artifacts and personal testimonials by many of his clients and friends.  Lyle will be attending the reception."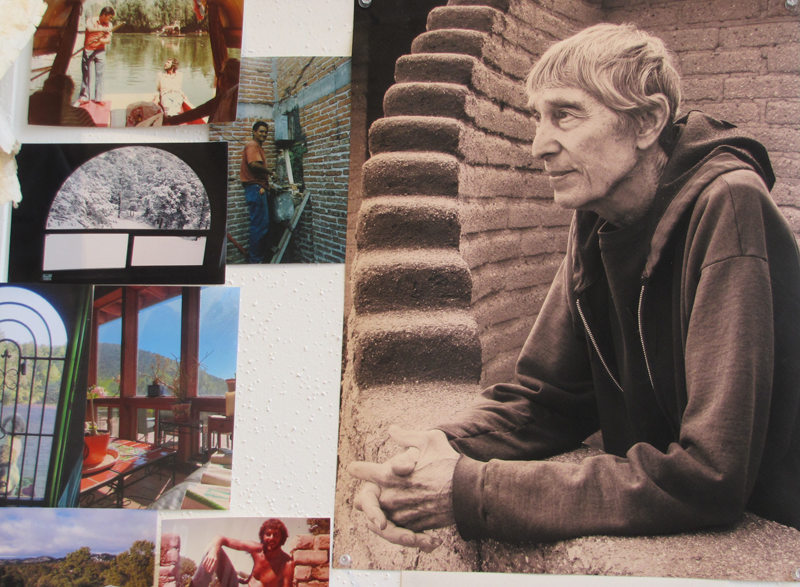 The gallery space was already buzzing with the crowd gazing at the display and grazing on the goodies provided. I encountered Lyle already engaged in conversation and waited my turn to connect with him. He has had a long career as an adobe building designer and builder with an impressive resume of projects and clients. At 76, he is no longer doing this work because he says that his heart condition won't allow it. Lyle has lively eyes and a sweet and soft disposition; I liked him immediately.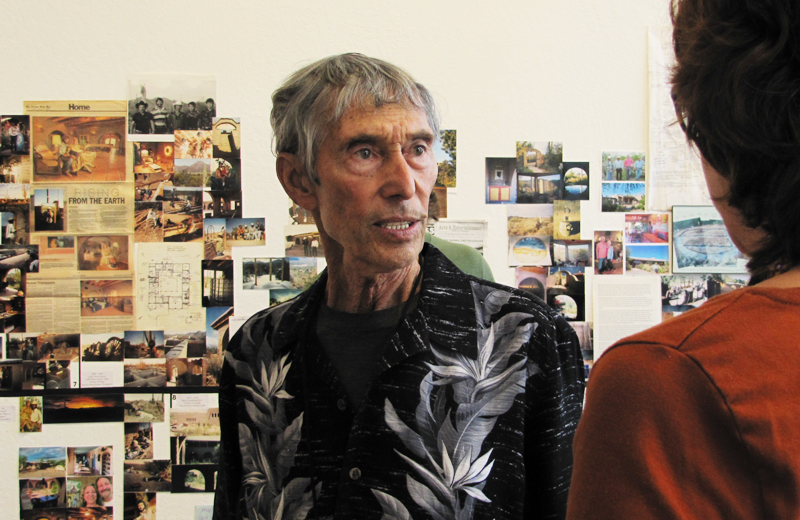 I'll let the photos I took give you a sense of the man and his work. The show will run through July 28th.