In 2016, at the peak of his career in the Silicon Valley, San Francisco-based Vivek Shah decided to quit his job and return to India with his wife Brinda.
"Living in San Francisco made us a lot more aware of our surroundings. Being full-time professionals ourselves, we started realising how our lifestyle was fluctuating toward becoming unhealthy due to our schedules," says Vivek. "…one of our biggest struggles was, we didn't know where the food we were eating every single day was coming from."
The couple set out on a journey to learn the principles of permaculture. It was this trip that strengthened their resolve to return to India and set up their farm. "When we were traveling for the course, we came across a strawberry field. Just as we were enjoying the view, we saw a person dressed in a white protective jumpsuit spraying some liquid on to the crops. It sent a chill down our spines. Imagine if the workers had to wear a protective layer to prevent the side-effects of their spraying chemicals, we were consuming the food that was being grown like that. It not only affected the consumers, the growers but also the environment at large. This was our turning point."
"We had no background in agriculture. But the course we did helped us immensely in understanding the various techniques we could adopt to build a natural and sustainable farm. We decided to kickstart our journey by growing what we liked to eat first."
In 2017, they bought 10 acres located in Central Gujarat, to create a farm which would not only fulfill the needs of their kitchen and make them independent of the market but also take up commercial operations. And that's how Brindavan came about. From ensuring soil fertility with techniques such as green manuring and controlled grazing to harvesting rainwater through pits and trenches, the duo practice techniques that help them utilize the farm resources to their maximum capacity.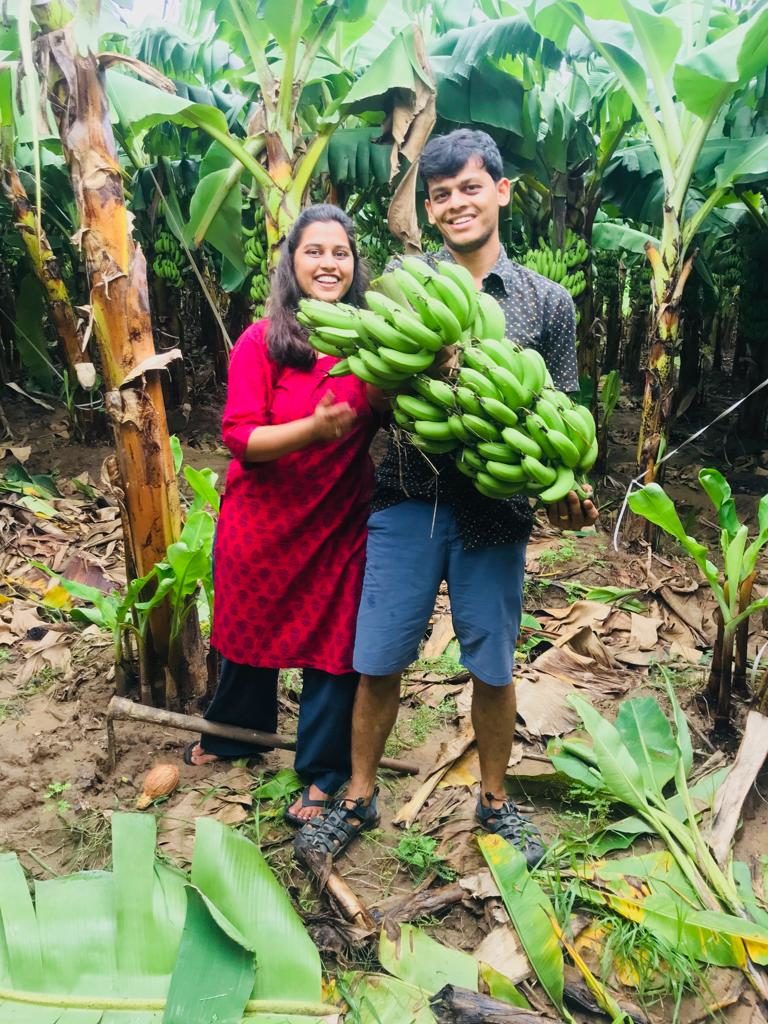 From pearl millet (bajra), wheat, potatoes, moringa, bananas, papaya, jamun to timber, the couple grows crops that range from commercial to semi-commercial.
A mix of commercial and experimental farming, some of their other techniques which include plug nurseries, no-till vegetable farming, planting windbreaks, bird-loving plants, butterfly and bee loving plants, are directed toward pest and soil management in some way or the other.
They have dug trenches and pits on 10 per cent of the overall land to capture every drop of rainwater that falls on the 10-acre farm.
The duo has also built a natural home with soil, cow dung and stone. The soil to build the earth walls of this home was also sourced from the farm itself when they dug a pond. One of the reasons to dig this pond was also to tackle the issue of effluent water that a local contractor was letting into the field.
"We were shocked because we had been trying out best to not let any form of chemical enter our farm. We decided to tackle this by collecting this water in a pond. We lined the pond with water-purifying varieties of plants that could remove the impurities before it made it to the pond."
Instead of using pesticides or concoctions to keep pests at bay, the couple uses integral natural pest management techniques on the farm like growing aromatic plants such as tulsi, lemongrass, etc. on the outer boundaries of the field. These help create a protective guard and keep fruit flies and pests at bay. Another method to ensure that pest attacks do not cause complete loss, is intercropping or multi-cropping which is the process of growing two or more crops on the same piece of land. To ensure that not a single leaf on the farm is burned, all the farm waste is processed to make compost.
An example of this is, on the plot that they practice agro-forestry, the main fruit orchard not only grows fruits such as mangoes, guavas, papayas but also other trees such as sandalwood, cassava, and moringa. They also grow several grains and vegetables on the same land such as turmeric, fenugreek, wheat, lemon etc.
The couple conducts workshops and does consultation work on kitchen gardening, natural landscaping for organic farms/agroforestry, composting, integrating fruit-bearing, native and drought resilient plants, etc.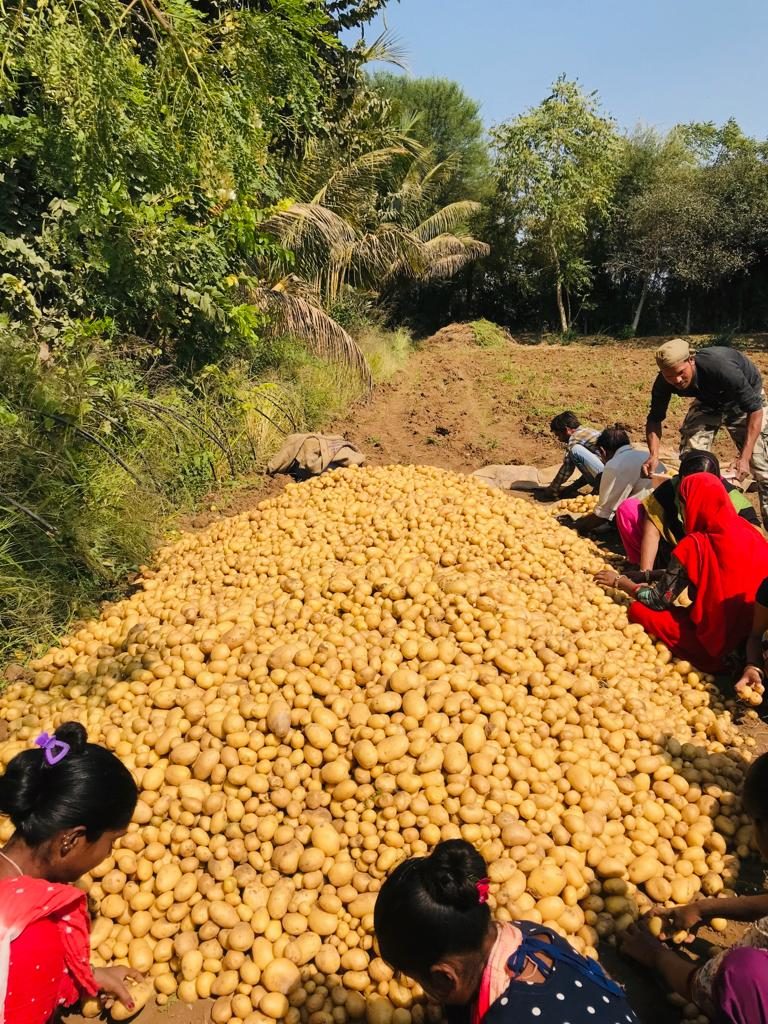 They have about three farmhands to maintain the daily work at the farm. The ecosystem that they have created on the farm has attracted several bees, birds, and insects. The farm today boasts of seven beehives!
In a final message to those wanting to make the switch to organic farming, Vivek says, "Growing our food and creating our forests is the need of the hour. Global warming and climate change are not waiting for anyone. So don't let any second thoughts let you step back. Go ahead and pursue natural farming and work for the environment."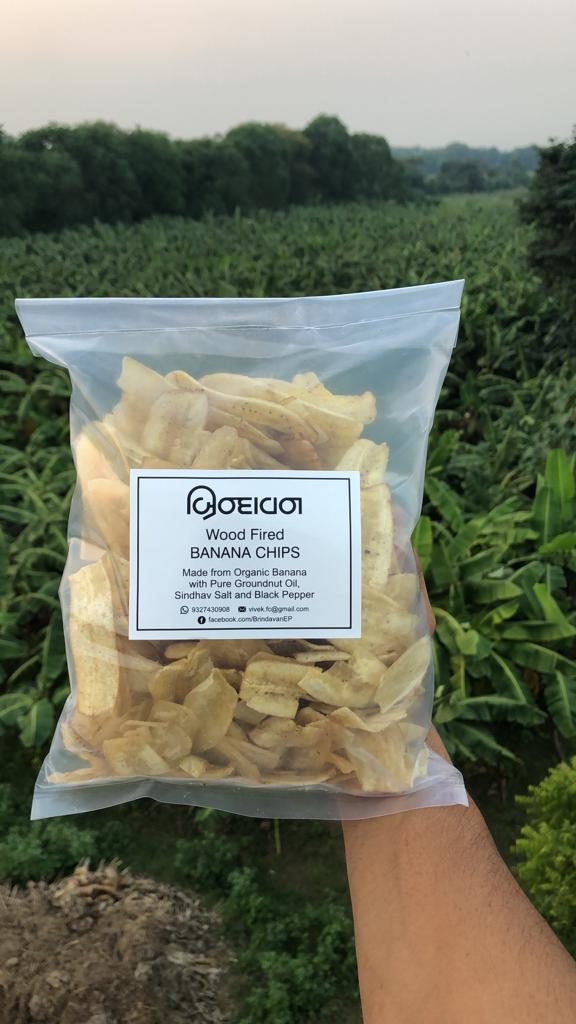 If this story inspired you, get in touch with Vivek and Brinda on their Facebook page here.
The original article with more pictures is at www.thebetterindia.com