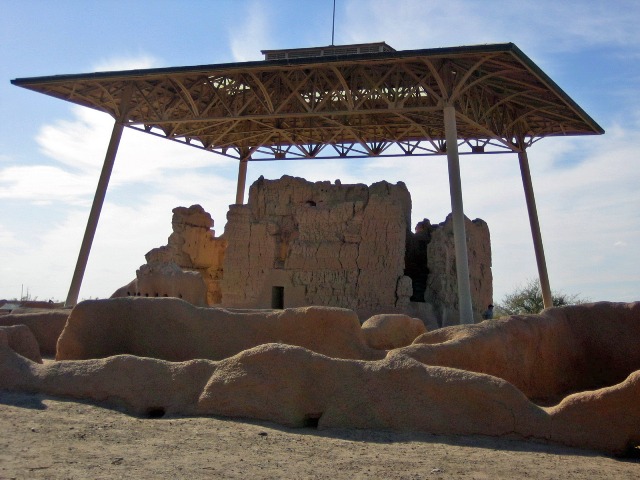 Certain types of soil for earthbag fill material may be available for free or dirt cheap. Excavation companies typically want to empty their trucks as quickly as possible to reduce labor and trucking costs. Ask them for 'clean fill dirt,' which is low cost soil free of debris. It's best to avoid problem soils such as expansive clays.
One example of low cost soil that's sometimes available from excavation companies is caliche. Caliche is calcium carbonate or decomposed limestone soil. Its nickname is nature's cement, and covers about 12% of the earth's crust. I'm referring to soil with calcium carbonate, not the stone. It's widely available in Texas. Sometimes caliche is used in adobe, compressed earth block, rammed earth construction, and earthen plaster and floors.
Quentin Wilson, a leading authority on adobe construction, mentions the use of caliche on his website. He recommends a mix of 70% limestone fines, 30% caliche and 3% asphalt emulsion. The asphalt emulsion isn't needed if you put the mix in earthbags and plaster the walls.
Pliny Fisk of Center for Maximum Potential Building Systems says caliche performs very well when mixed with sand and about one percent Portland cement. They have a demonstration building with walls made of caliche mixed with fly ash and Portland cement to form calcrete. Caliche can reduce the use of Portland cement by two thirds.
The Caliche Report – The Distribution and Use of Caliche as a Building Material: This is the best source I have found on building with caliche. The composition of caliche varies widely and so you'll want to apply the findings in this report to ensure good results.
Photo credit: http://woodsworth.ca/IMG_1436_edited.JPG