This is Cato from Chiapas, Mexico. You guys are right. For a few months, I did a lot of internet research, and decided that all that was really needed was an opportunity to get dirty.
Since a couple of months, I am leading a crew of four peasants in a give and take learning experience. We are building a health clinic in a poor peasant rural community in Chiapas. I do not get paid, but the people at the López-Hernández community provide me with food and a place to sleep.

Progress is slow but the quality is good. (People do not show up for work, since they have many other issues to attend to.) We are about 85 % done.  It is looking good.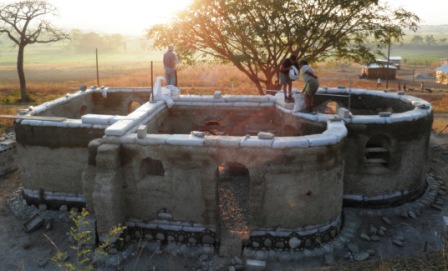 We have spent about $ 27,000.00 pesos (about $ 2300.00 Usd) for a three room, 50 square meter useful area of construction. This does not include labor.
I have the goal to create an initiative to address the need for affordable housing in Chiapas. I have seen other people with similar ideas, but I am alone and I have no idea about how to get started.  Any help or comments would be appreciated. I can be contacted directly at dementecatoATyahoo.com