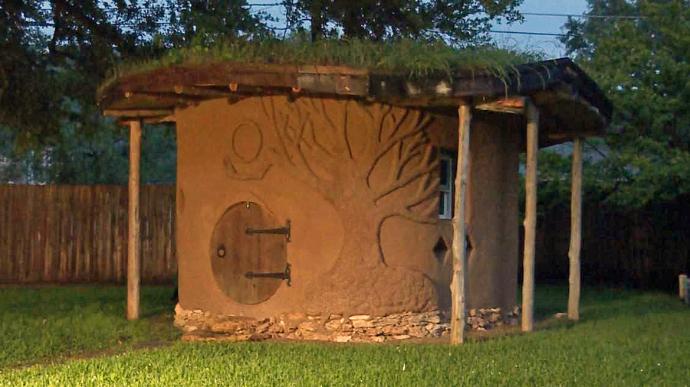 In a backyard in Temple, Texas sits a playhouse for the homeowner's grandchildren. "You mix play sand and straw together," says builder Tracy McLoud. "You just take the lumps of cob and actually sculpt the structure without any formwork," she adds. "It's almost an exact replica of the miniature model that we built."
The cob house balances on a limestone foundation. Above the walls that are two feet thick sits a living, growing roof. They used reclaimed materials to finish off the project, including a desk that was originally the door, a crystal serving dish for one window and a working window from a junkyard truck. The best part might be the used slide that can serve as an exit..
"It's very rewarding to be able to utilize the natural resources around you and it's very inexpensive as far as materials go," says McLoud. She wants to encourage others to bring a little magic to their backyards.
You can watch the newscast about this at www.kwtx.com