Earthbag School in Phulping, Nepal is Complete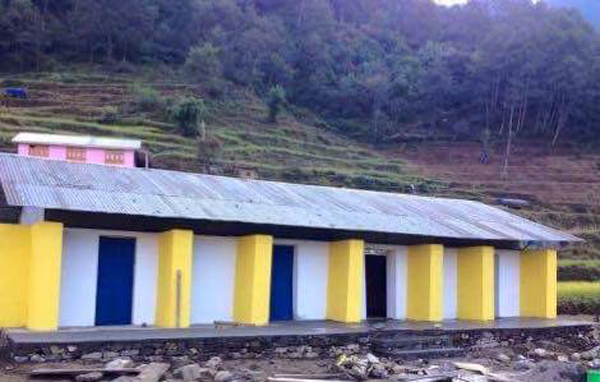 "Good Earth Nepal is proud to have completed the construction of Shree Seti Devi Pancha Kanya Primary School in Phulping, Sindhupalchok. The build was funded by the 108 Lives Project, a project of the Three Jewels Outreach Center Inc.
This project was unique because we built this four room Earthbag school using the original foundation, windows, doors, metal roofing and steel posts. Wrapping the Earthbag courses around the posts, "The design is very strong because the steel frame braces the Earthbag walls, and the Earthbag walls and buttresses reinforce the steel posts", according to Dr. Owen Geiger upon his evaluation of the progress made.
Following the Gorkha Earthquake, thousands of schools were left in a similar state as Shree Seti Devi, with walls crumbled but the foundation still intact. Using the original foundation to rebuild cuts construction time in half and saves thousands of dollars."
Good Earth Nepal.org
Related: https://naturalbuildingblog.com/school-phulping-sindhupalchok-district-nepal-retrofitted-earthbags/