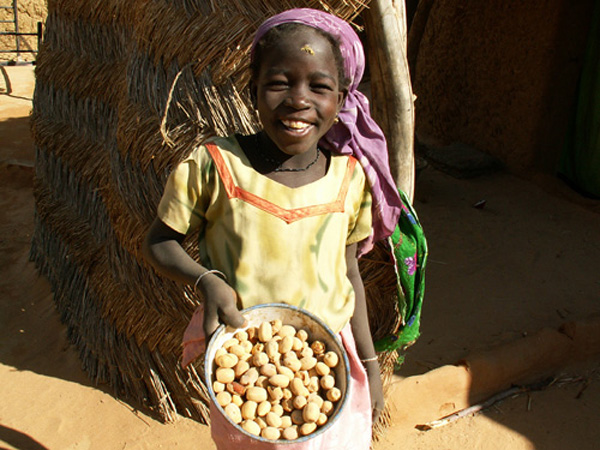 Eden's philosophy: There are 250,000 known plant species in the world, but only 20 of them provide 90% of our food. We believe that the key to prosperity for the poor lie in underexploited, edible trees and bushes – the lost treasures of Eden. Our mission is to find those treasures and bring them to people who really need them.
In 1983, Arne and Bettan Garvi came across an article written by Dr. Norman Myers. It brought attention to the existence of 78,000 edible plants in the world, of which 75,000 had probably never been used for human food before. Triggered by the enormity of this untapped potential, merged with a strong desire to help the poor, Eden Foundation was founded in 1985. "Plants that thrive in the desert will conquer the desert" was the motto.
Since 1987, Eden has been running a project just south of the Sahara desert, helping the farmers and their families achieve a sustainable life with the means available to them. Their main problem is lack of food.
Our solution is to bring them trees and bushes that can grow naturally in this dry area and give food (without fertilizer and extra water), even in times of need. Since our arrival, Eden has served more than 2500 households in the region.
Their solution? They are continuously researching the natural already climate adapted trees and shrubs that provide human food for the area. They only choose plants that require ZERO irrigation and no special greenhouses. Just plant the seeds properly, and they will grow in the desert. They are teaching farmers on the edge of the Sahara to plant edible trees and bushes that they can use for food allowing the local population to adapt their natural resources into their local culture.
Esther Garvi's incredibly inspirational personal blog
Related: Greening the Desert
Turning Sand to Stone
Using Nature's Genius in Architecture