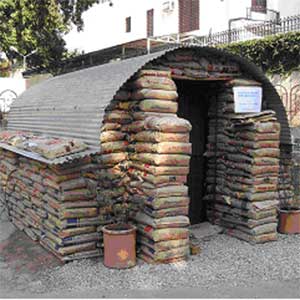 Two clever examples out of many possible solutions.
"We ended 2005 with a project in the earthquake-stricken district of Bagh, Pakistan to provide Improvised All Weather Rapid Shelters (IRAS). Your strong funding of dZi this year has allow us to jump on this project with oversight from dear friends on the ground in Pakistan. Dr Neena Jain and her husband Bill Rohs are strong supporters of the dZi Foundation and were instrumental in helping us open our girl's safe house in Sikkim, India. They are now volunteering for Austrian Aid International in Bagh for the next six months.
We had met with Bill and Neena in early December in Denver, just before they left for Bagh. They introduced us to the concept of the IRAS and then put us in contact with Marc Preston, the CEO of AAI. Marc located the materials and dZi wired funds for their immediate transport to the affected region. The materials will arrive this week and construction will start immediately.
The IRAS are simple to build and are much more than just an emergency shelter, as they can be expected to last two to three years. The materials can be easily transported from the end of the road to remote mountainous villages. The shelters can be constructed by locals familiar with the materials and methods of construction and do not require any special tools or equipment to erect."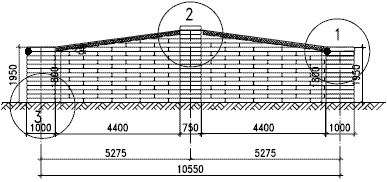 "The walls are built out of sand bags [45 x 75cm or 18" x 30" is standard]. The sand bags are transported in rolls. The sand bags can be taken from the rolls and filled with earth and sand. Materials from the collapsed house in the area may also be used."
Source: dZi Foundation
Source: Satsig.net
Earthbag Building.com First Aid Earthquake House
EarthbagStructures.com (earthbag housing for disaster relief)
Just for fun try searching Google Images for sand bag shelters.