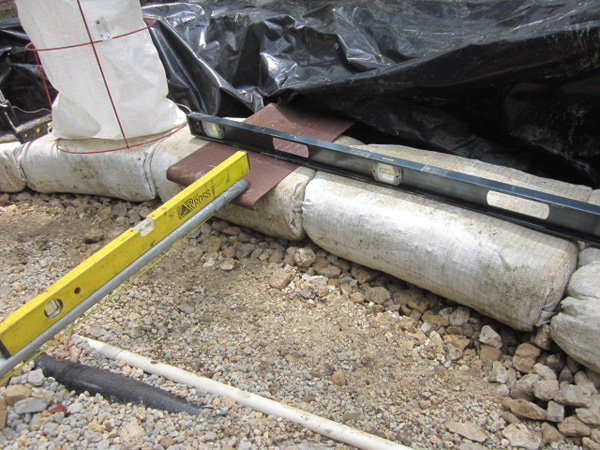 Mike Creedy, owner-builder of the earthbag dome home in Live Oak, Florida, has started a blog to help spread the word about natural building and to help attract volunteers. Contact Mike if you're interested in helping out. He's going to document the building process. The costs below show what he's spent so far.
Costs
The property is serviced. Water well, power and septic. If you are able to, put your own septic in and all the trenching for the electric utility company if you have to use one.
Source out for alternative suppliers even in your own backyard. Measure truck loads that get delivered.
Item Cost in $
Plans: Owen Geiger 500
Engineer: Gary Gill 800
About 1,000 bags 186 (pro-rate of 4,000 purchased)
Building permit 167
Health dept. 210
Septic pump out 200
Sub Total: $2,063
H Rock (footing bags) 350 delivered
Clay loam 16 cu yds 175 delivered
Septic rock 24 yds 500 delivered
Sub Total: $1,025 Ongoing, more to come
Twine 23
Barbed wire 40
Cement 40
Chicken wire 22
Concrete blocks 13
Wheelbarrow, hoes, etc 48
Misc. hardware 80
Sub Total: $266 Ongoing, more to come
Plumbing hardware 430
Electrical hardware 88 (mainly conduit and some Al. wire)
Sub Total: $518 Ongoing, more to come
Chain saw stuff 60
Mill for saw 96
Sub Total: $156
Total: $4,028 to date
Source: Florida Dome Home
Previous blog post: https://naturalbuildingblog.com/permitted-earthbag-dome-home-in-florida/