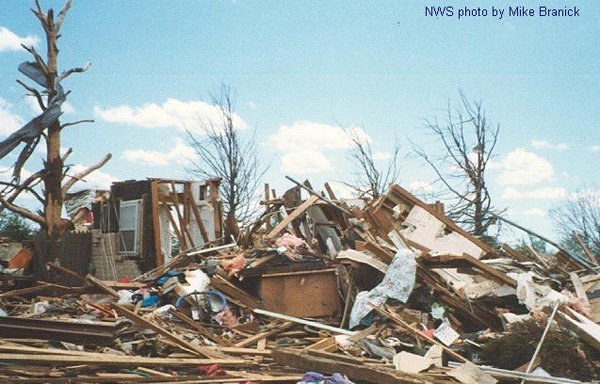 Earthbag building is more than 'just a good idea'. It could save your life, your family's lives and everything you've worked for. Maybe you're new to the concept and not yet ready to build a home this way. You might want to start out with a storm shelter to protect against hurricanes and tornadoes.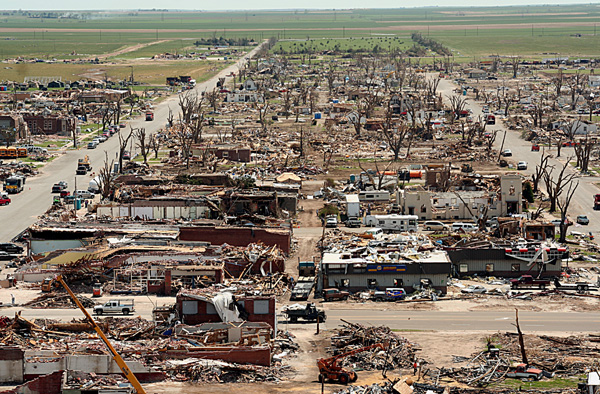 I grew up in Nebraska and Iowa and am no stranger to tornadoes and the havoc they can wreck. Our neighbors' barn was destroyed when I was just a kid. I was one of the first responders to the 1975 Ak-sar-ben tornado in Omaha, Nebraska. Most of the time we only see the destruction on TV. This time I got to see the wreckage up close — house after house demolished with all the contents strewn everywhere and, strangely enough, one house here and there almost untouched. It was apocalyptic and unforgettable.
I got involved in earthbag building while looking for housing solutions to the December, 2004 Asian tsunami. Extensive research made it apparent that earthbag construction was the lowest cost, most disaster resistant building option. A team of design professionals came up with two housing prototypes. Since then I've been involved in designing houses and shelters in response to a number of disasters. I still believe earthbag building is the strongest, most affordable type of construction, and the research and testing to back this up. Our websites now have thousands of pages of free information and we encourage readers to search for solutions that will work in your area.
Image source: Wiki
Image source: Pirtle Insurance
News coverage of the 1975 Omaha Tornado on YouTube
Step-by-Step Earthbag Building
How to Build an Earthbag Dome