My earlier post about Earthbag Building in Cold Climates on January 17, 2009 piqued some interest. Since energy performance on most buildings can be improved with insulation, including those made of earth — adobe, earthbag, etc. — I decided to pursue this idea further.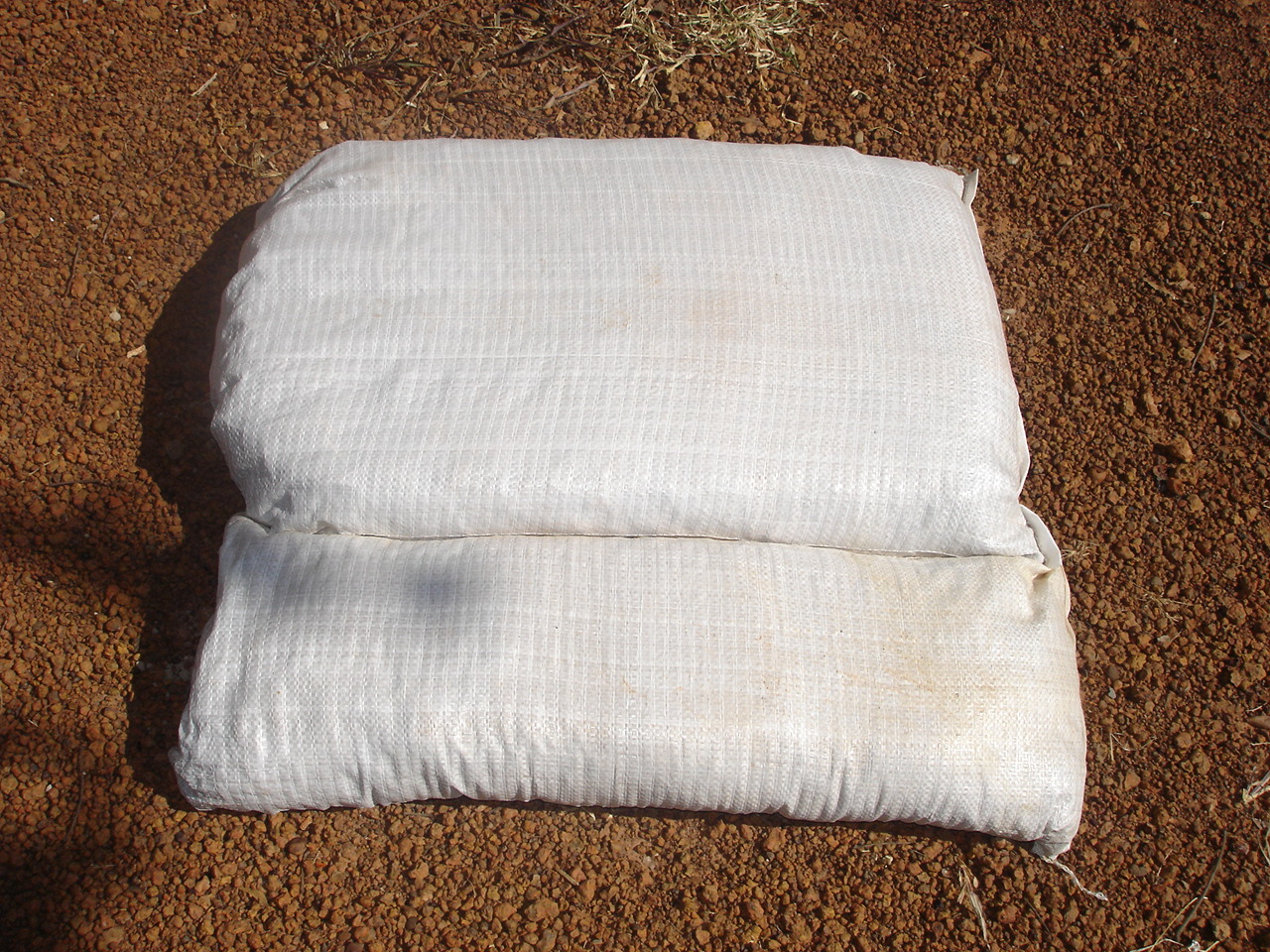 So here's another method for insulating earthbag buildings using tube sandbags, also called traction tube sand bags, typically used to improve automobile traction on snowy/icy roads. (The bags are sold to add weight for vehicle traction.) This method involves stacking tube sandbags filled with insulation on the exterior of earthbag walls, thereby creating a double wall. One benefit over the other method just mentioned is ease of filling.
Filled tube sandbags provide about 10" of insulation, which is perfect for many climates – not too much, not too little. Again, scoria, pumice, perlite, vermiculite or rice hulls could all be used for insulation. Perlite would be my first choice due to its high R-value (R-2.7×10"=R-27), although the final decision needs to be weighed against other locally available and inexpensive natural materials.