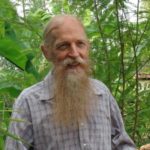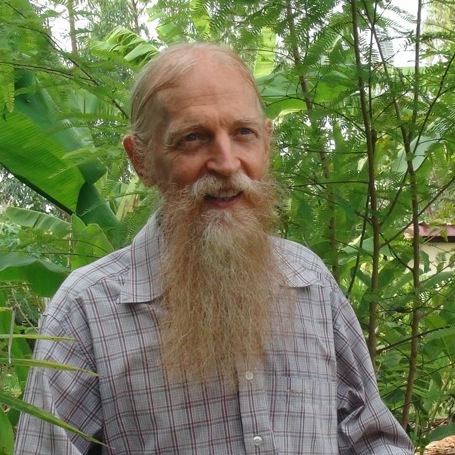 I received an email from Susan Johnson titled "Owen my friend" and she has given me permission to post it here:
I met Owen so long ago. In the early 70's, Owen built his first house. He began coming to Colorado from Nebraska to spend the summers. He was hanging out in Breckenridge back when it was a sleepy little ski town. He found a spot on Hoosier pass he would hike into each year and work on building a log cabin with just hand tools. It took him a few years to complete it. We hiked there in the late 80's and Owen was so excited to find it still there. And even more excited to see it was being used by the Forest service.
Just a side note: Owen told me stories of riding a skateboard down Hoosier Pass. Completely nuts! There was a group of them that would grab onto a car bumper to get pulled up the pass and then switchback all the way back down on their skateboards. Man, the stuff we got away with back then!
Owen lived for decades in a small house he rented by the Arkansas river in Vineland. No one knows how old the house was but it had been built by someone very early in the settlement of this area. Just a small two room house that had a kitchen added to it long ago. Built on the hillside, it was strategically placed to overlook the river bottom. This area is where the St. Charles River joins the Arkansas and had lots of evidence of old campsites, either Native or early Settlers.
Sadly, development crept it's way east and the property was sold for a housing neighborhood. Owen invited his closest friends out for a farewell party. He spoke about the house as an old friend who had so dutifully provided shelter to anyone who passed this way. He cried at the thought of the house being torn down, this safe haven, this labor of love.
This is who Owen was. A man who truly understood and loved a home.
I had not talked to Owen in years and was very sad to realize he has passed from this realm. I just wanted to share with someone who knew him well.
So I wrote back:
Wow, Susan, what wonderful memories! I have only known Owen since about the turn of this century and was not aware of any of this. His love of simple shelter never diminished. He stayed with us for a while in Crestone, Colorado, where I had built an earthbag home, so we got to know him pretty well. He and I eventually founded both www.earthbagbuilding.com and www.naturalbuildingblog.com together, as we had much in common with our building and communicating interests. He had many online friends and has been sorely missed.