Rammed earth is an ancient building technique that's had a resurgence with many green builders. The exterior walls are made of compacted soil which provides thick thermal mass that is fireproof and pest proof.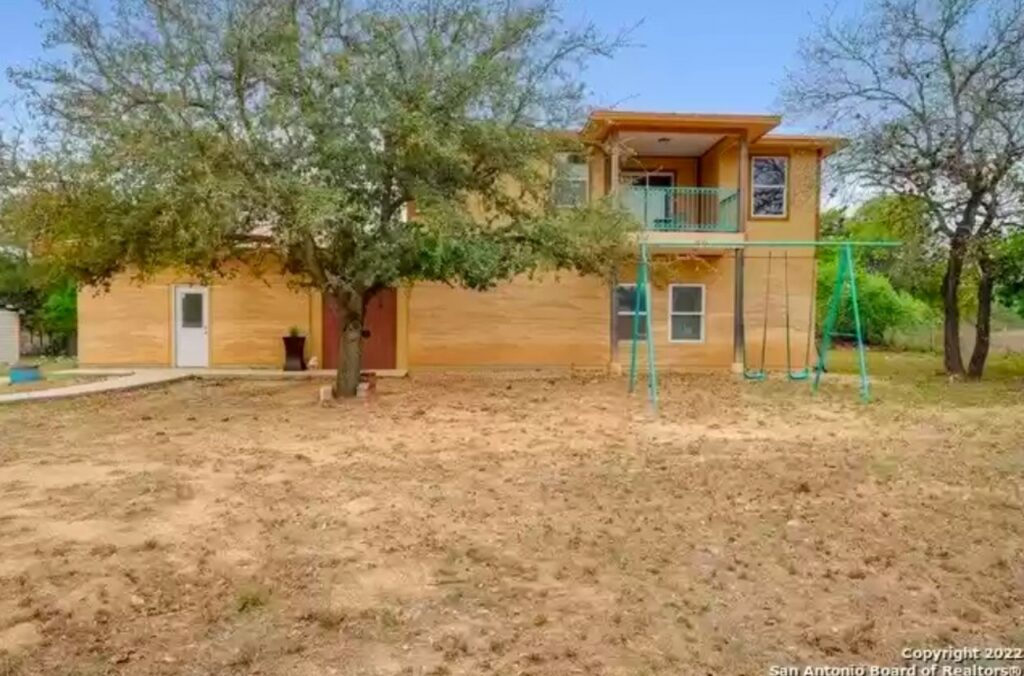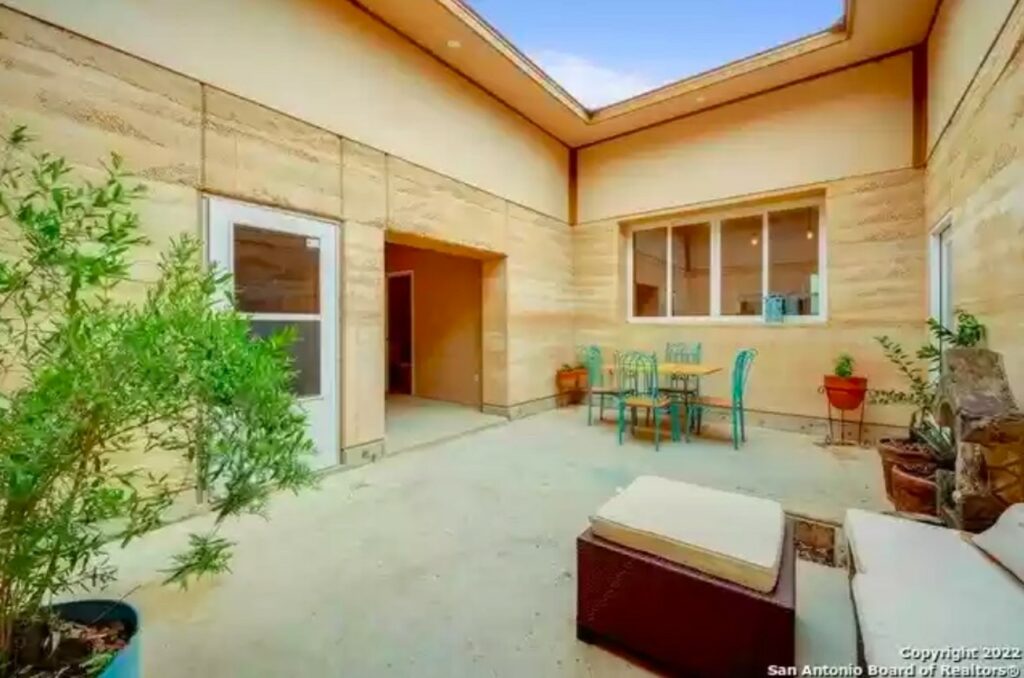 The structure was designed by a Mexican architect who modeled it after the Roman-style central courtyard designs popular in many Latin American homes.
This 2,800-square-foot home with 3 bedrooms and an office with balcony was built in 2019 after the owner's original residence on the 3.6-acre site burned.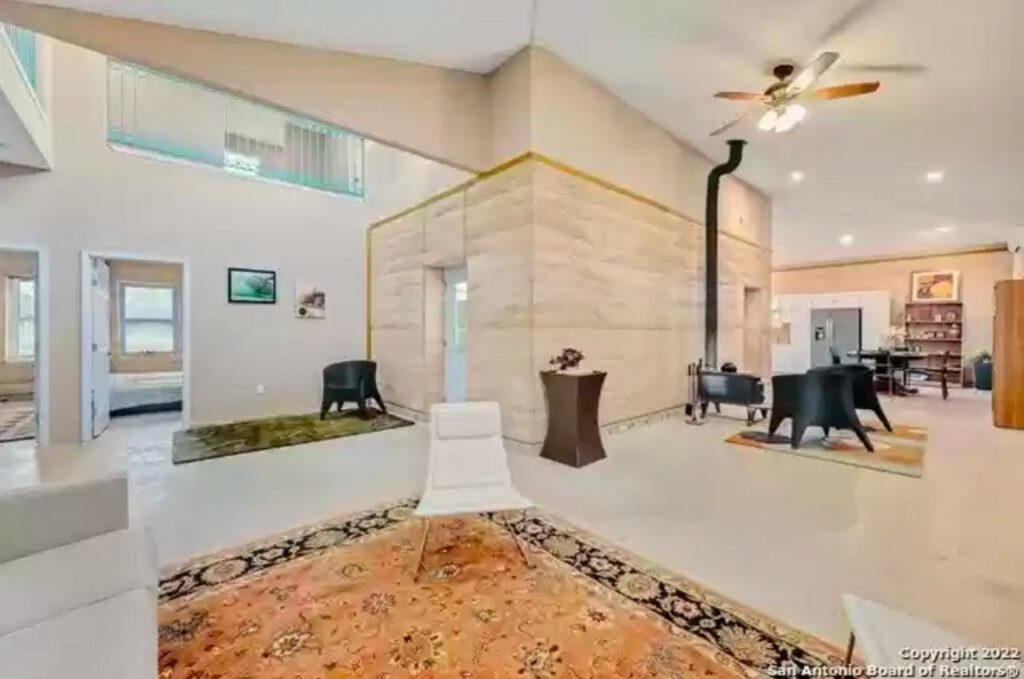 During her five years living in the original home, she'd always wanted to shave money off her electrical bill. So, once it became time to rebuild, she found Modern Earth, a construction company, that created the two-story residence's exterior walls only using earth found on the property.
The 18-inch earth en walls are so energy efficient the owner doesn't need air conditioning and pays only $100 monthly in electrical bills. The house is cooled efficiently with mini splits in the dining and living area, and in the master bedroom.
In winter, the home is warmed with a wood stove in the living and dining area, keeping the home in a comfortable temperature.
You can read the original article at www.sacurrent.com or see the real estate listing at www.realtor.com