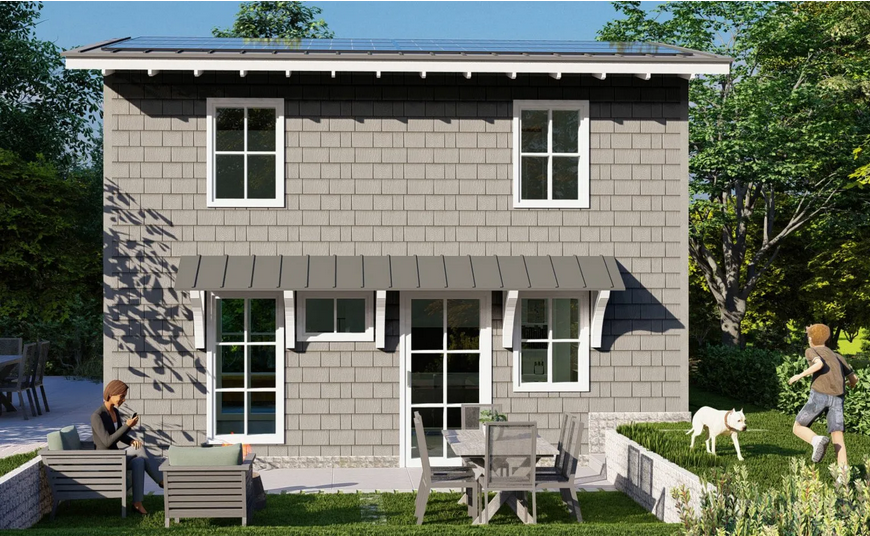 The Strawtegi CO2ttage broke ground in October, 2021, as the first permitted structure in the U.S. insulated with dense-packed chopped straw. This net-zero carbon, modular, straw panel Accessory Dwelling Unit in Salt Lake City, Utah, is the first demonstration project and test build of Strawtegi, Inc.  The 650 square foot building demonstrates how we can build a home with rapidly renewable, bio-based materials, such as wood, straw, and hemp. These materials sequester atmospheric carbon within the structure, safely locking it in for the life cycle of the building, which could be 100 years or more. Using only FSC sustainably harvested wood products, this home design will sequester 5.5 more tons of carbon than were emitted in the production and assembly of the building's envelope. We can achieve all of this while creating a beautiful and comfortable home that exceeds standards for health, safety, comfort, durability, and environmental sustainability.
In 2015, 150 natural builders from all over the world gathered to demonstrate their skills, new projects, and emerging technologies. The week-long event at the Black Range Lodge in Kingston, New Mexico was a 20-year anniversary gathering of the first Natural Building Colloquium. (See www.greenhomebuilding.com for more about this.)  But there was very little focus on scaling up production, increasing consumer awareness, and expanding the workforce of builders skilled in natural building trades.
Armed with motivation from the Colloquium, Susan Klinker began dreaming of large scale naturally built planned urban developments with a range of housing types to suit buyers of all ages and income levels. She studied Chris Magwood's book on building straw panels. Embracing this vision, she helped create Strawtegi: a business focused on the development of natural sustainable urban housing. She brought 20 years of experience traveling in natural building circles and supporting Builders Without Borders. Her business partner, Soren Simonsen, brought experience as an architect, city planner, innovator, developer, and two-term city council member in Salt Lake City.
As an organization, Strawtegi is focused on education, promoting bio-based building technology, mainstreaming the values of natural building, and inspiring others to follow with new innovations in smart carbon sequestering building practices.  When Salt Lake City approved ADUs throughout the city, Susan decided that the initial test project would be built on her own property and at her expense.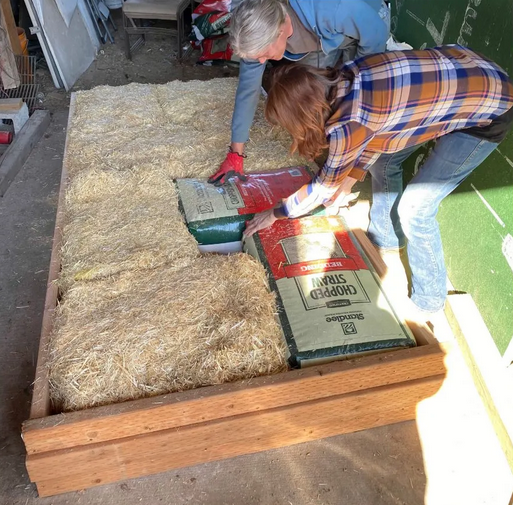 They consulted with Chris Magwood regarding straw panel development and Craig White regarding his recent work using chopped straw in Europe.  They conducted their own 2-hour fire rating test to verify that dense packed chopped straw is a safe insulation as applied in our modular panels. They were extremely pleased with the results. Carbon Footprint Calculations were developed by Builders for Climate Action, verifying a Net Zero Carbon Footprint for the ADU building shell, meaning that the basic envelope of this structure sequesters and locks in more carbon than was emitted in the overall building of the structure.
Once approved by the Planning Commission, they recruited a contractor who was excited about the unique and custom nature of this project. A six-month delay in the production and shipping of SONOclimat wood fiber sheathing panels coming from Canada allowed them to increase the concrete footing and foundation wall curing time to 56 days and increase fly ash content up to 40%, which significantly reduced the carbon footprint of the foundation and slab.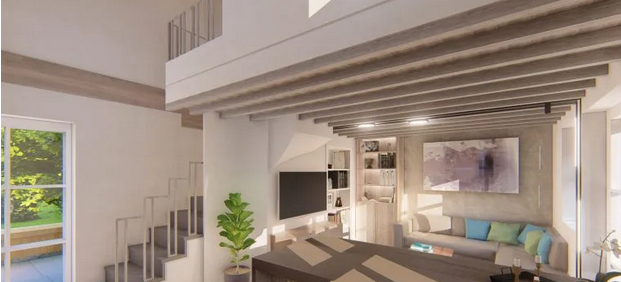 The ADU's aesthetic is consistent with the charm of an older Salt Lake City neighborhood, reinforcing the resident's sense of belonging and permanence on site. It is two stories to maximize the small building footprint, but the first floor is still designed to be accessible. The 4×8 modular wall panel system has little material waste and it can be constructed by the owner or with community volunteers which can greatly lower labor costs.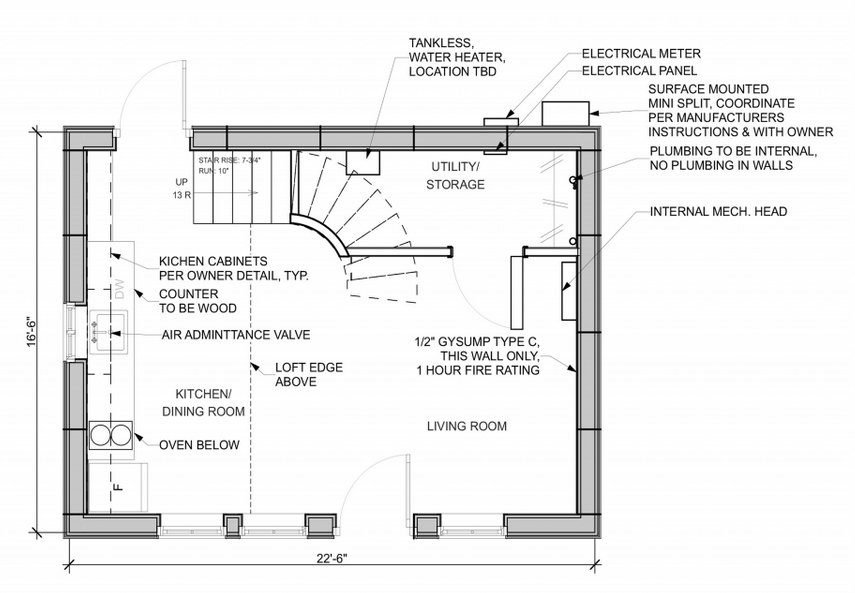 The CO2ttage is oriented for year-round comfort using passive solar energy. In the summer, when the sun is higher in the sky, the windows are completely shaded by overhangs and awnings, and still function to insulate interior spaces from ambient temperatures outside.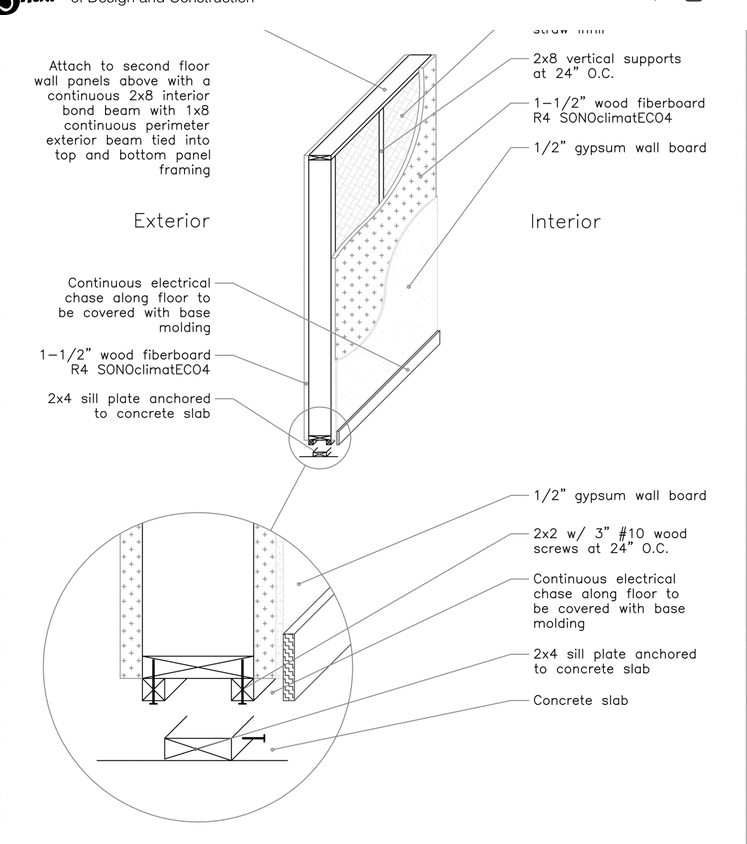 Chopped straw in wood fiberboard structural sheathing by MSL SONOclimat, is key to the R-30 modular wall design. The CO2ttage uses 42 prefabricated panels, that are delivered and assembled on-site with the support of a lift or crane. The roof assembly is insulated with Hempitecture's hemp wool batting to meet R-49 code requirements. Locally mined, natural perlite is used to insulate the foundation and French drains are designed to move water away from the structure as quickly as possible during heavy storms.
Wet areas like the bathroom and laundry area are glazed all around in beautiful, waterproof tadelakt lime plaster. Healthy, natural, non-toxic materials are emphasized throughout the CO2ttage, including natural and reclaimed wood, Zero VOC paints, butcher block counters, Eureka strawboard cabinetry, and a naturally stained and polished concrete slab. Beautiful and highly repairable natural clay & lime plaster walls highlight the hand-crafted aesthetics of the home.
Two energy-efficient Fujitsu Halcyon mini-split systems will operate independently to heat and cool the upper and lower floor. Indoor air quality is managed by the Heat Recovery Ventilator system which also provides passive nighttime cooling with filtered cool air when windows cannot be opened due to poor outdoor air quality.
Building with plants is the simplest, cheapest, and fastest way to immediately reduce atmospheric carbon emissions. When we build with biogenic materials, we lock in carbon for the life of the building. At the end of the CO2ttage's long life the building shell can be fully recycled and composted, returning nutrients to the earth to be recycled again.
If you'd like to support the Strawtegi CO2ttage and help push natural building further, they welcome construction volunteers this summer and are accepting donations for educational activities through our collaboration with Builders Without Borders. Workshops planned for this summer include wall panel assembly with chopped straw, roof insulation with hemp wool, clay plaster, lime plaster and tadelakt wall finishes, and more.  Please subscribe to keep up with the latest updates at strawtegi.org.
You can read the original article by Susan Klinker at www.thelaststraw.org