Bamboo is being used to create beautiful and majestic forms that are green and respect their surrounding environment. Here is a collection of structures built from bamboo that prove sustainability, comfort, and luxury can be combined.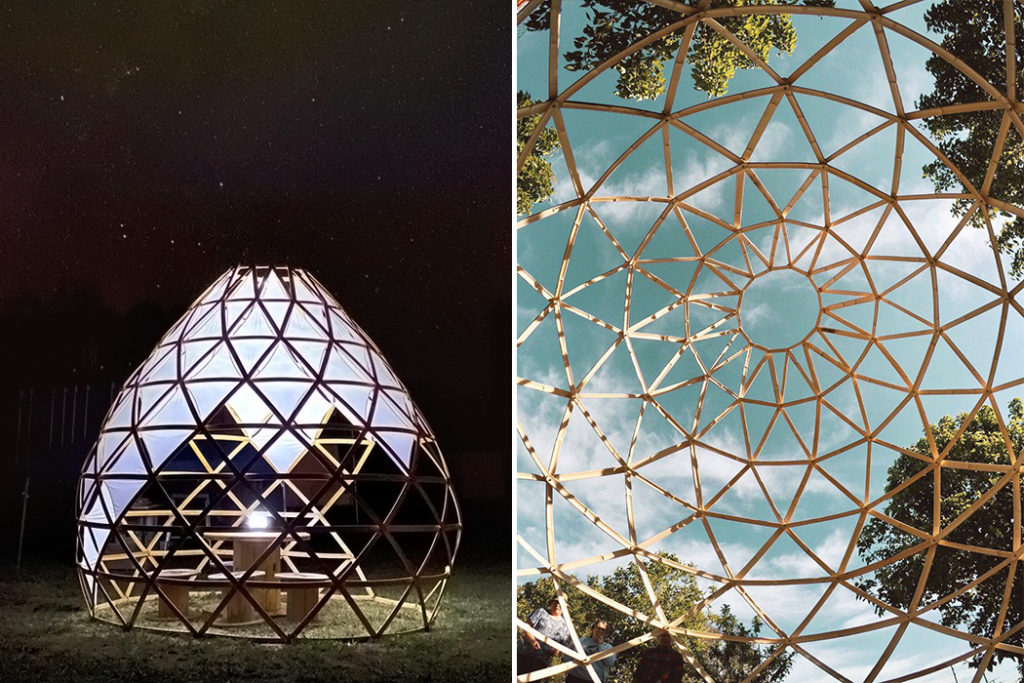 Giant Grass studio has made a DIY kit that can live in your backyard or be scaled up to create a community space. The 'zome' is a flexible space that can be used by children to hang out in the backyard, a greenhouse for seedlings, a creative space in the office, a quiet space for yoga at home, or a glamping tent.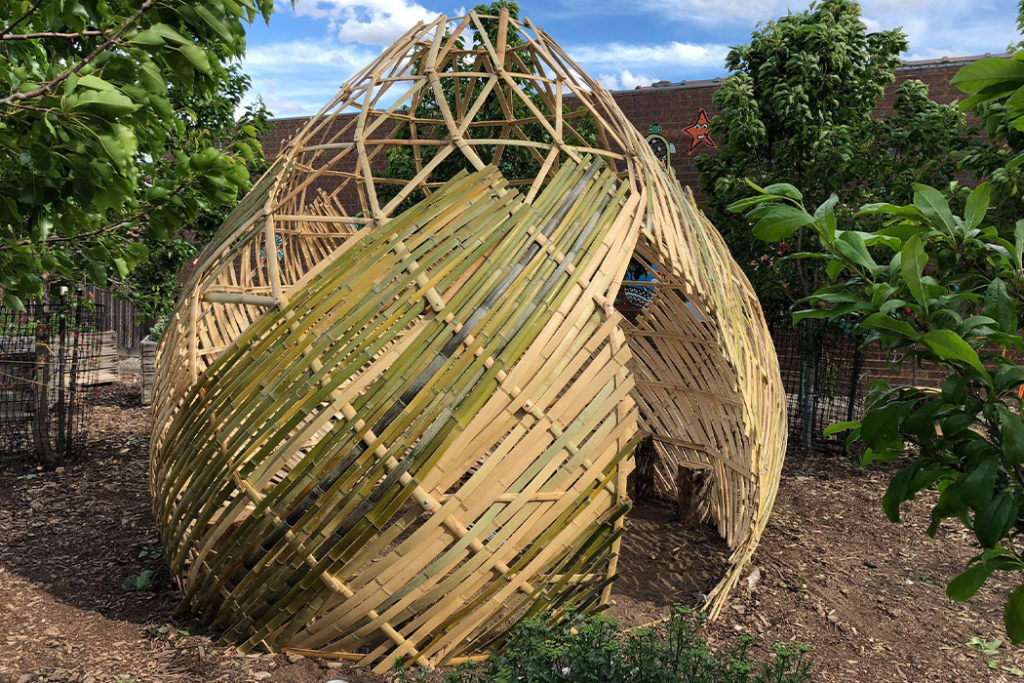 The kit comes with all accessories needed – 350 precision-made bamboo strips, nuts, bolts, and an installation guide to make the 3m x 3m 'zome'.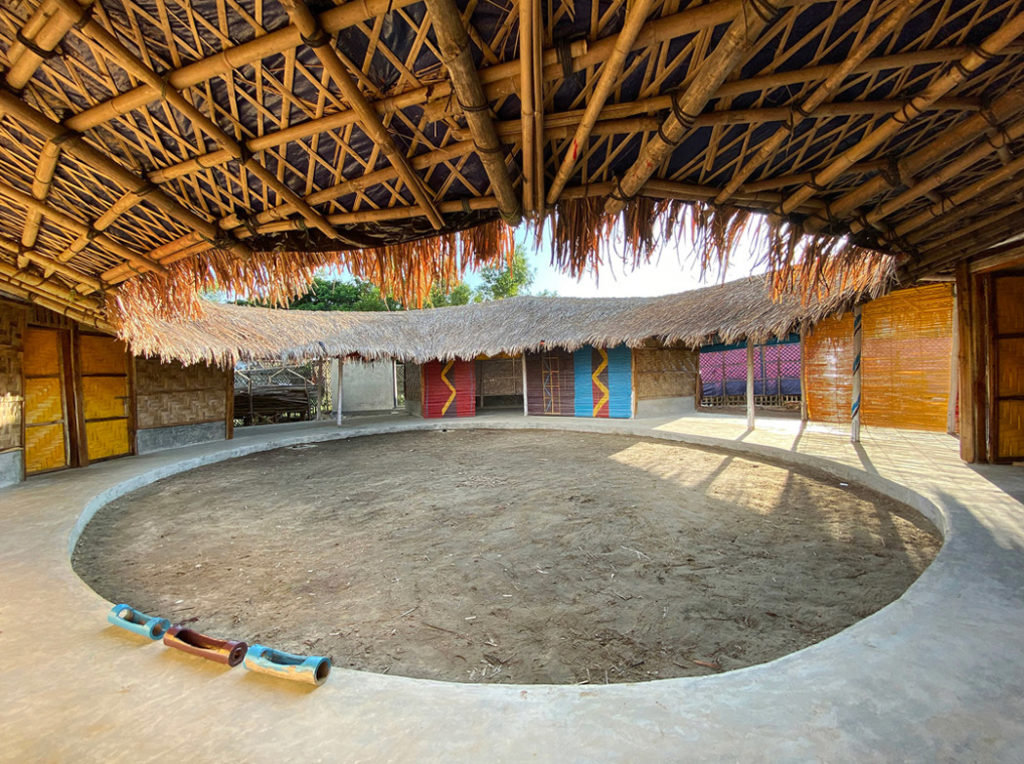 Architect Rizvi Hassan utilized bamboo to build a community center for Rohingya women living in a refugee camp. The women can bathe and receive counseling at the community center. Featuring a circular courtyard, which is sheltered except for an open space in the middle, the center is called Beyond Survival: A Safe Space for Women and Girls. It is located in Bangladesh.
Hague is a student at the University of Westminster where she is pursuing her Masters in Architecture. Her design features shellac-coated bamboo to emphasize the use of biomimicry. She drew inspiration from the Mimosa Pudica plant which closes its leaves when it senses danger and that is how she came up with collapsible beams featuring inflatable hinges. It gives the greenhouse a unique origami effect (it actually looks like paper too!) and also enables the structure to be easily flat-packed for transportation/storage.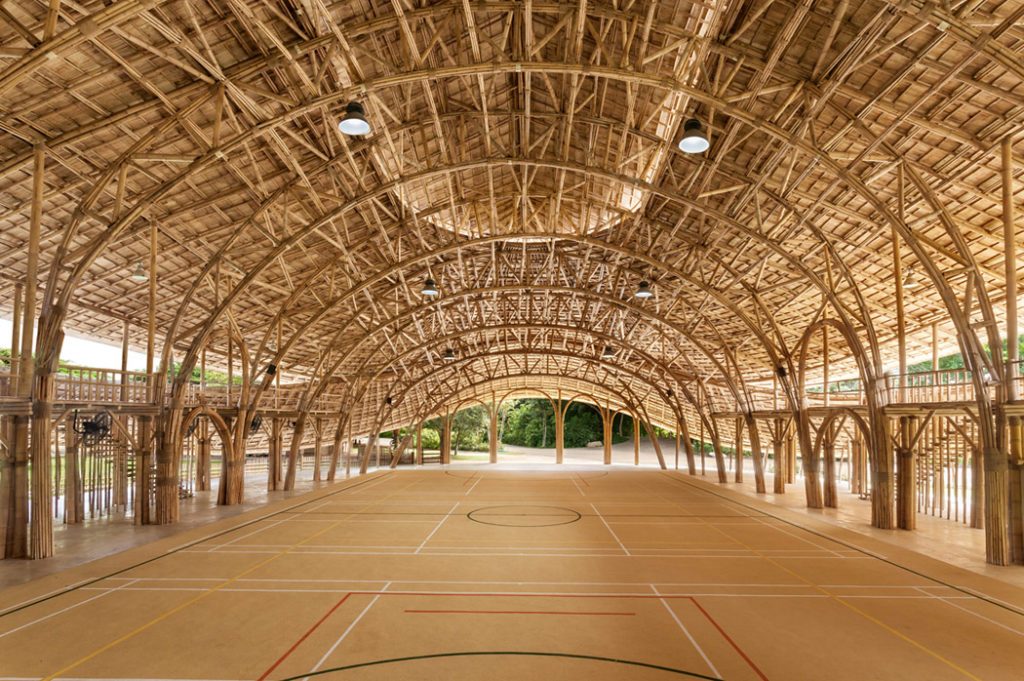 This bamboo sports hall in Chiang Mai, Thailand was built by Chiangmai Life Architects. It was modeled after the petals of a lotus flower, and has been built using only bamboo! The use of bamboo ensures a cool and pleasant environment in the sports hall at all times. The structure has a zero-carbon footprint!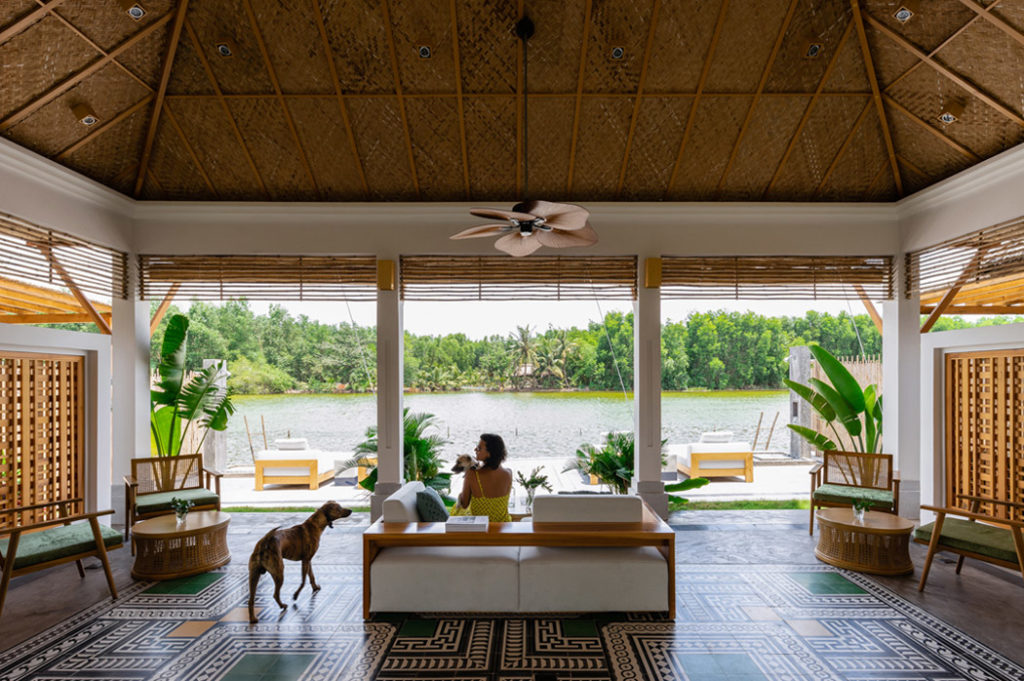 Native bamboo and rattan cladding were used to build the Chi-bu resort near Saigon, Vietnam. The materials are all locally sourced and it consists of seven bungalows surrounded by a river and gardens.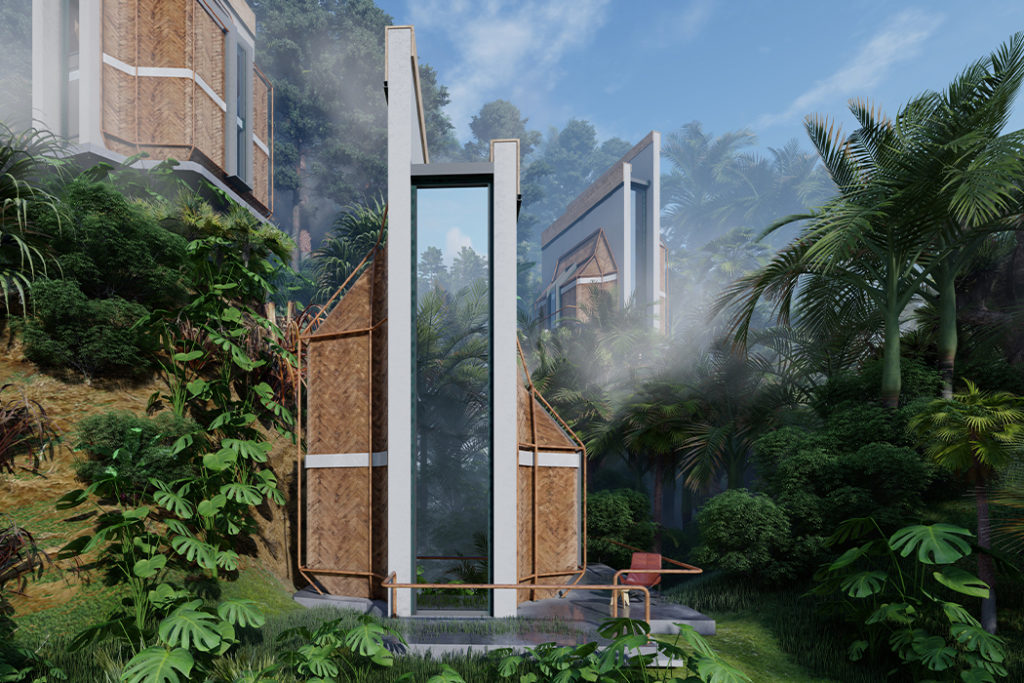 Shomali Design used locally sourced building materials for Eibche. It showcases a lot of bamboo poles, woven bamboo, coconut wood, and teak wood in both the interior as well as exterior.
These twirling towers by Vincent Callebautare combine architecture with sustainability and nature!
You can read the original article at www.yankodesign.com