This new spa on Mango Bay on Vietnam's Phu Quoc island is surrounded by forest. There is a landscaped pond in the middle, with the rooms constructed with rammed earth walls and thatched roofs. This creates an airy and comfortable space that embodies the resort's rustic, cozy spirit.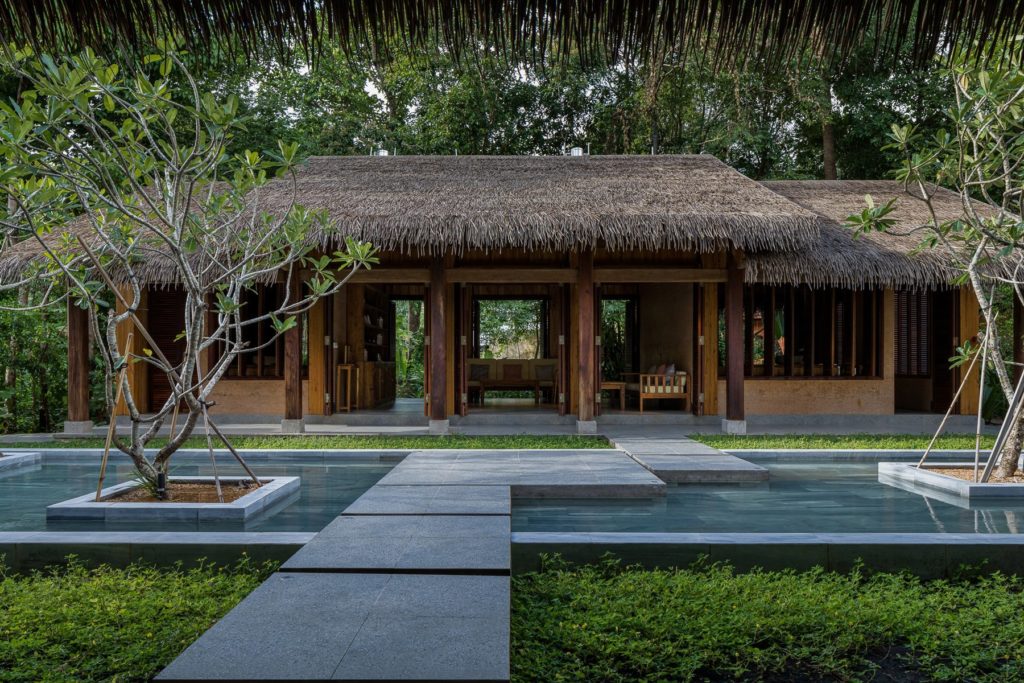 The two main buildings enclose the reception area, changing rooms with showers, treatment rooms and relaxation areas.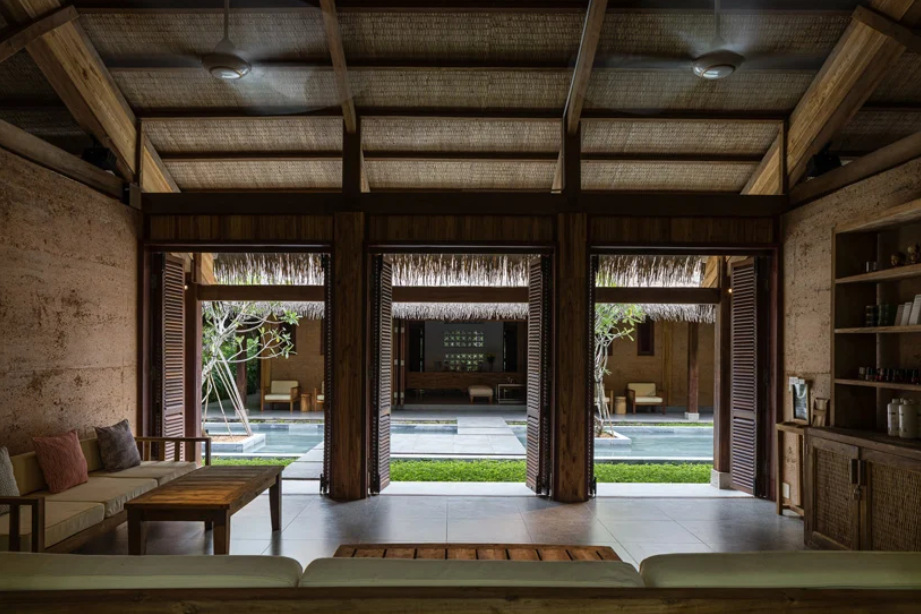 During the construction stage they tried to avoid destroying the surrounding jungle as much as possible and new trees were planted to replace the ones that were cut down.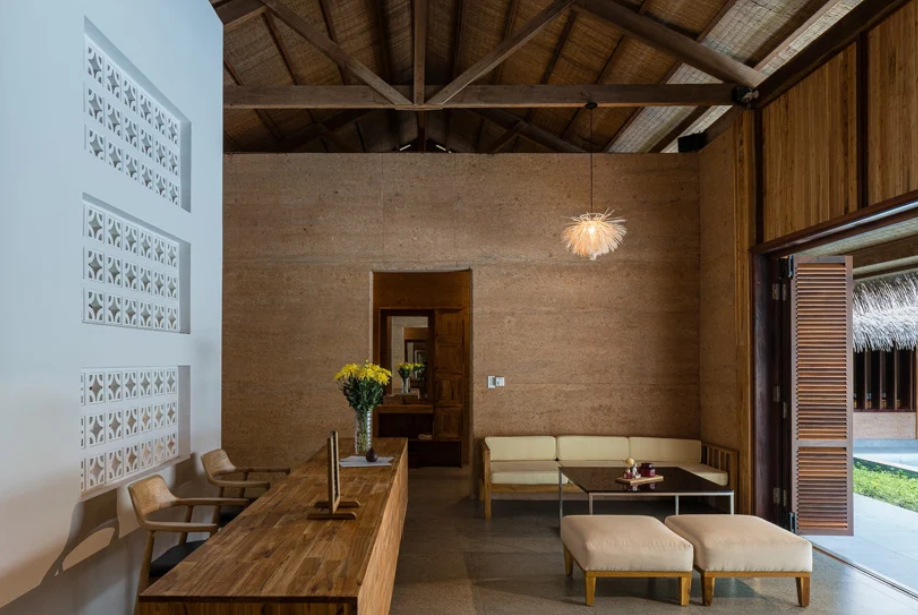 You can read the original article at www.designboom.com