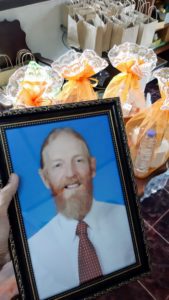 I received notice last night that Owen Geiger, the co-creator of this blog, who died in November last year was finally cremated where he died in Thailand. It took that long for the U.S. State Department to release him to the director of the hospital where he died.
His Thai family wrote, "All documents have been completed.Today at 15:00 Thailand time, we will be at the funeral to cremate Owen. My family and his friends in Thailand are coming. Send him to heaven with our love."
May he rest in Peace.