The Nepali Times has published two articles recently about sustainable rebuilding efforts in Nepal. One, titled Quake was a learning experience for Nepal's schools features two schools destroyed in the earthquake which are being rebuilt using rammed earth. "Rammed earth uses locally available mud and minimal cement to construct the walls of the schools, making the buildings better suited for the local climate," explains Narayan Acharya of Sustainable Future. Cement is used in the upper and lower tie beams so that the vertical and horizontal rods going within the mud walls are well connected.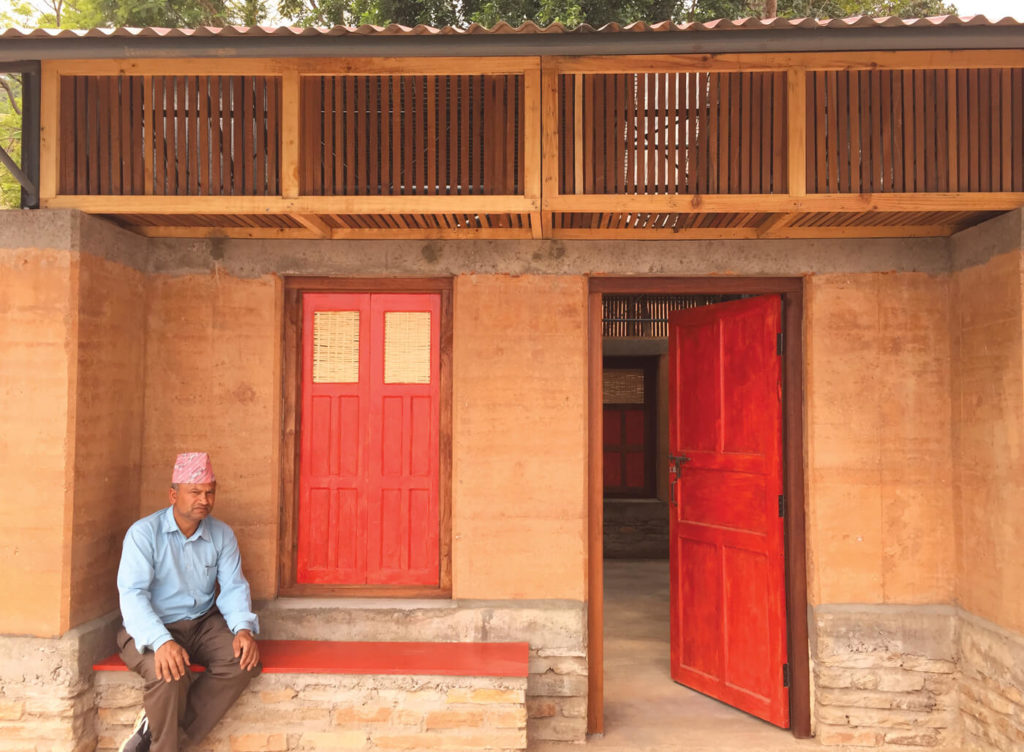 The other article, titled Building back cheaper and stronger is about using materials recycled from all of the buildings that collapsed in the earthquake.
Our Sustainable Mountain Architecture (SMA) team came up with an alternative design for transitional homes, made from salvaged material and locally grown bamboo or thatch. The base of the house is a thick, heavy stone wall which uses timber columns, beams and rafters of the family house that came down.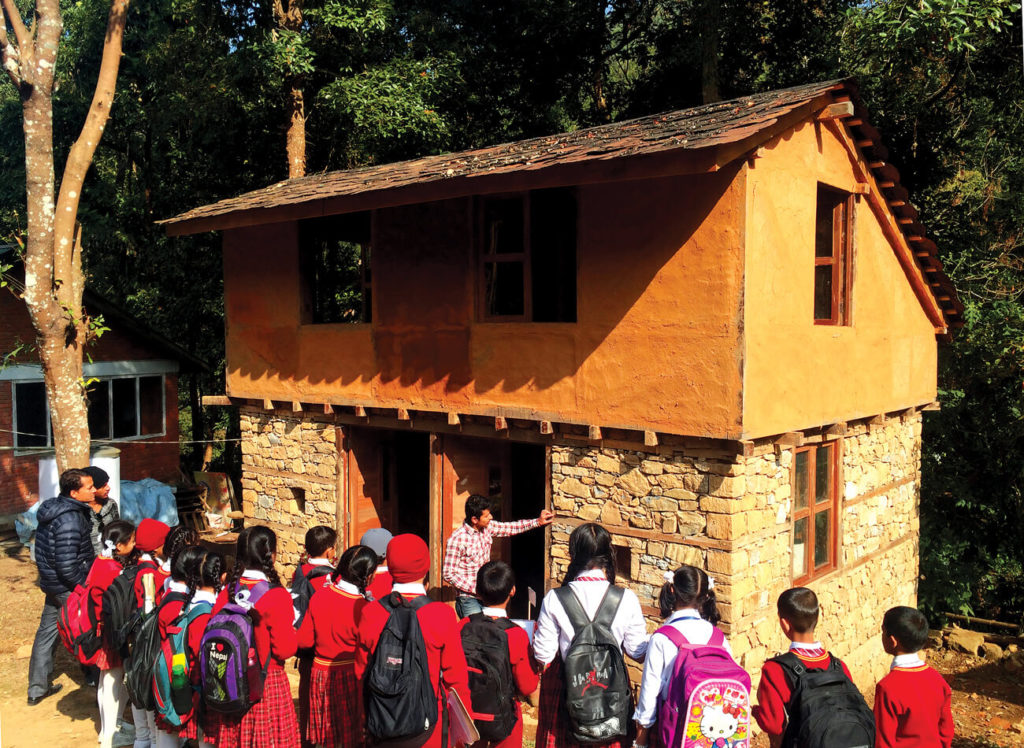 The top part of the walls and the roof are made of lighter material; the horizontal timber tie beams had new metal wires to act as stabilizing cross-bracing so they were stronger.The involvement of family members in the building process guarants ownership of the transitional homes.