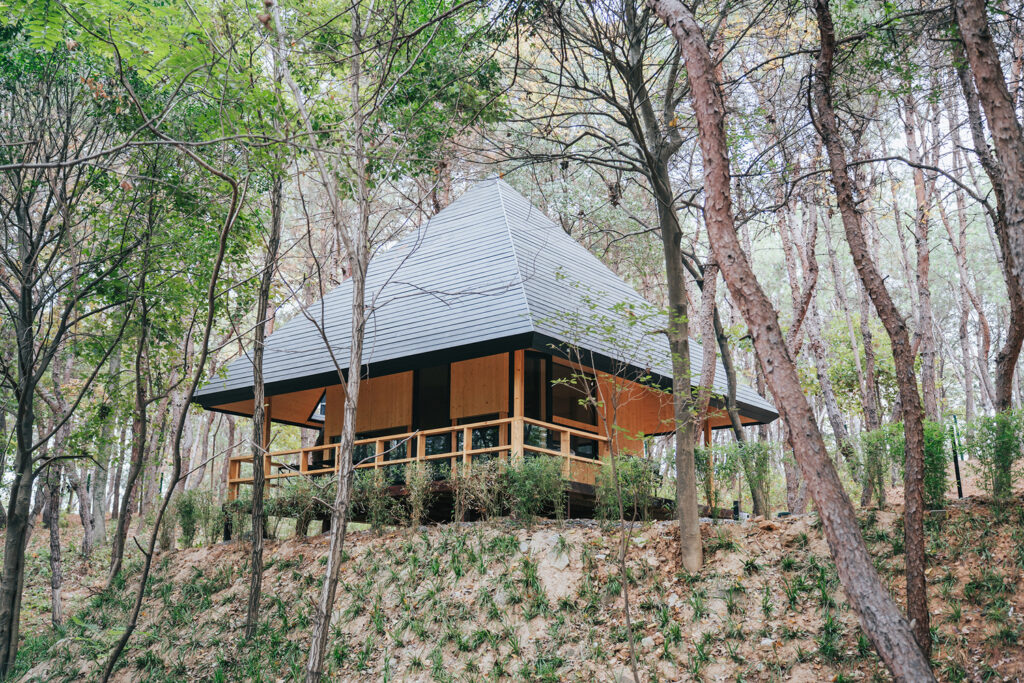 The Pyramid Cabin is located in the "Fragrant Lake" of Huanggang City in China and is part of the Wiki World Co-Building Plan, which will construct a series of uniquely designed natural homes there. There are two Pyramid Cabins located on a forested hillside, where you can only hear the chirping of birds, the sound of insects, and the wind passing through the trees and at night it is totally dark.
The interior of the pyramid features a loft bedroom, and the first floor has only half living space and a bathroom, while the other half under the roof is an outdoor terrace.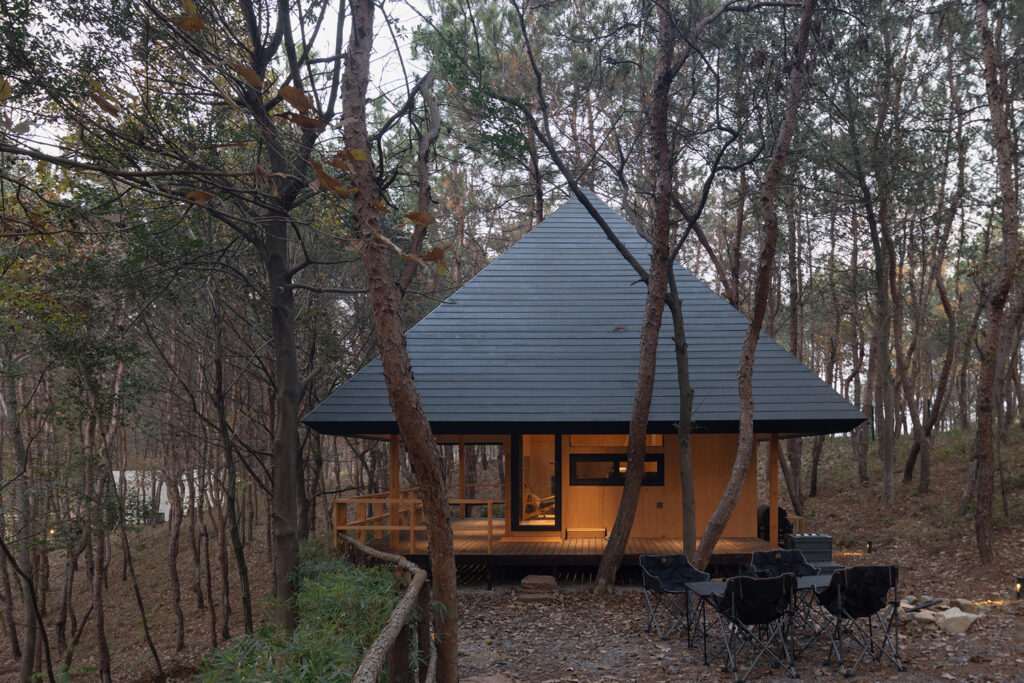 The pyramid has a side length of 8 meters (26 ft.) and a vertical height of 6 meters (20 ft.). The entire building is constructed of laminated wood, and each irregular component is designed and customized through digital technology. The large roof uses native burnt wood. In the dim forest, the Pyramid Cabin adds a sense of mystery to the dense forest.
Under the black exterior, everything is made of warm natural wood, and wherever people go, there is a warm fragrance of wood. They try to retain every tree on the site.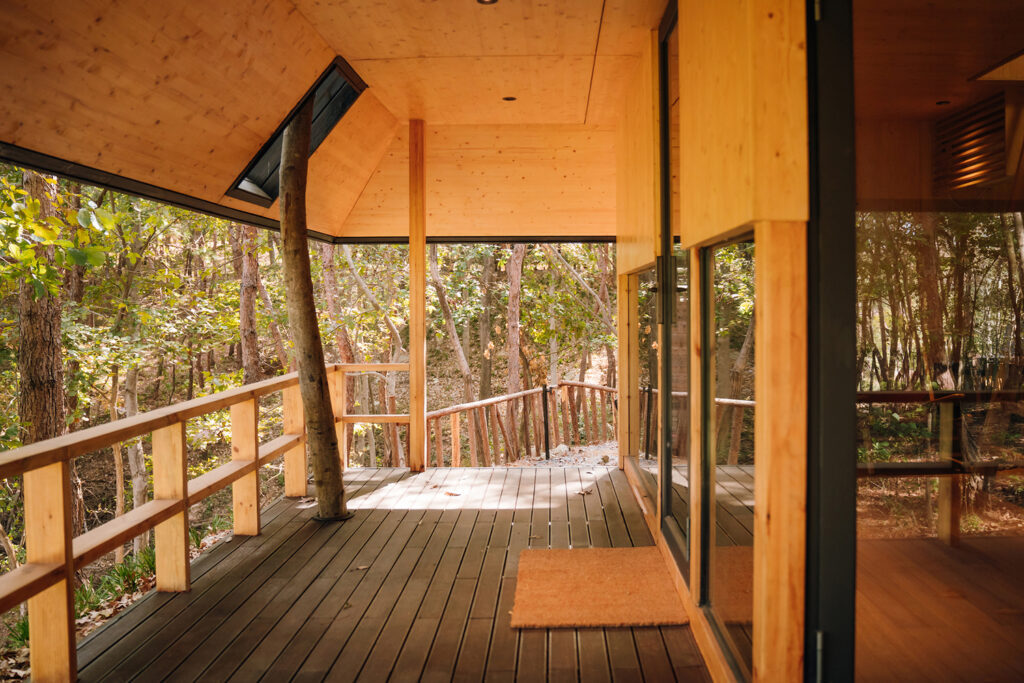 Wiki World is committed to natural construction. They stick to the original wildwood construction technique with hand-fired, carbonized wood boards. They try to create a relationship between the cabins and the environment.
You can read the original article at www.archdaily.com