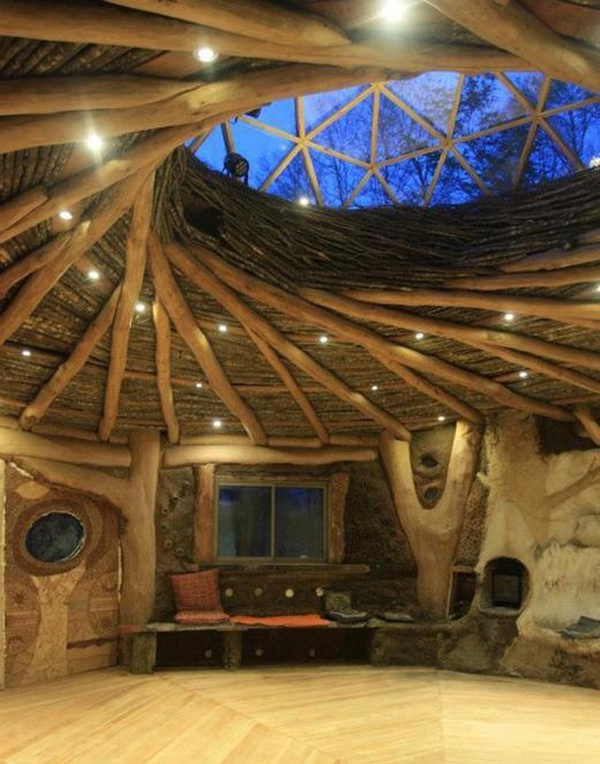 I was telling some readers the other day to browse coffee table books on architecture at major bookstores for design inspiration. This is a great way to get lots of ideas.
There's also a lot to be said for searching home design ideas online. The Internet makes it easy to refine your search and get ideas more quickly and easily. My favorite tool is Google Images. If what you're looking for doesn't show up in a reasonable number of pages, then it's easy to tweak the search phrase to compare results. Almost always I can find just what I want this way.
But let's not overlook other excellent sites. We've talked about Pinterest in the past. This site is still one of my favorites. The photo above popped up after a brief search. (If you can find photos this good after one minute or so, just imagine the possibilities. Save your favorite images to a folder or your own Pinterest site.) A search for alternative homes turned up this gem.
It helps to narrow your online search for improved results. For example, home design as a search phrase may be less useful than phrases such as natural building, reciprocal roof, earthbag house, etc.
I just heard that Yahoo bought Tumblr for a cool $1.1 billion. Tumblr has over 112 million blogs and so I decided to check out their natural building and earthbag related content. Tumblr requires a login to use their site and so I decided to use Google to search their content using phrases like tumblr earthbag and tumblr natural building. Quite a few decent sites popped up in the search results. But note how search results for tumblr natural house turned up very few results. This shows the benefit of trying different search phrases to find out what works best.
The same techniques can be used to search WordPress, Facebook and many other sites. So if you're too busy or don't have a really good bookstore nearby, then consider searching for design ideas online. This approach makes it easy to save or bookmark your favorite designs. Saving your favorites in one place let's you think things over and make more informed decisions.
Image source: Pinterest