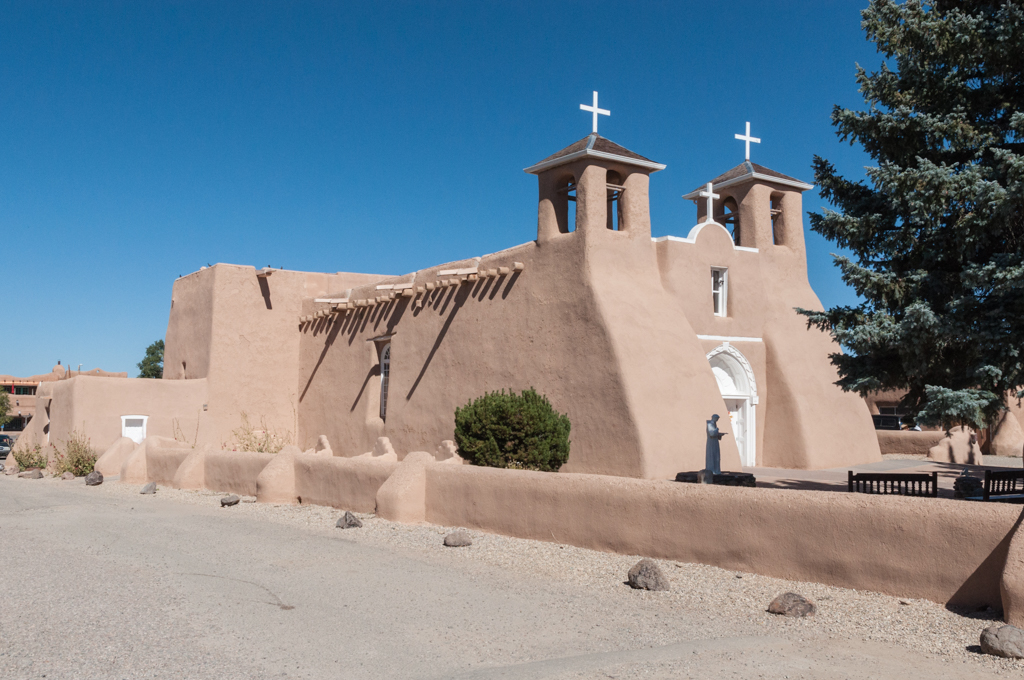 Old churches offer both spiritual and historic value. I've visited several in the American Southwest that are worth commenting about. The first is the San Francisco de Asis Church in Taos, New Mexico, which was started by the Franciscans in the late 1700s and completed in 1816. This adobe building is now a National Historic Landmark. This is the only original church that remains intact in the city of Taos.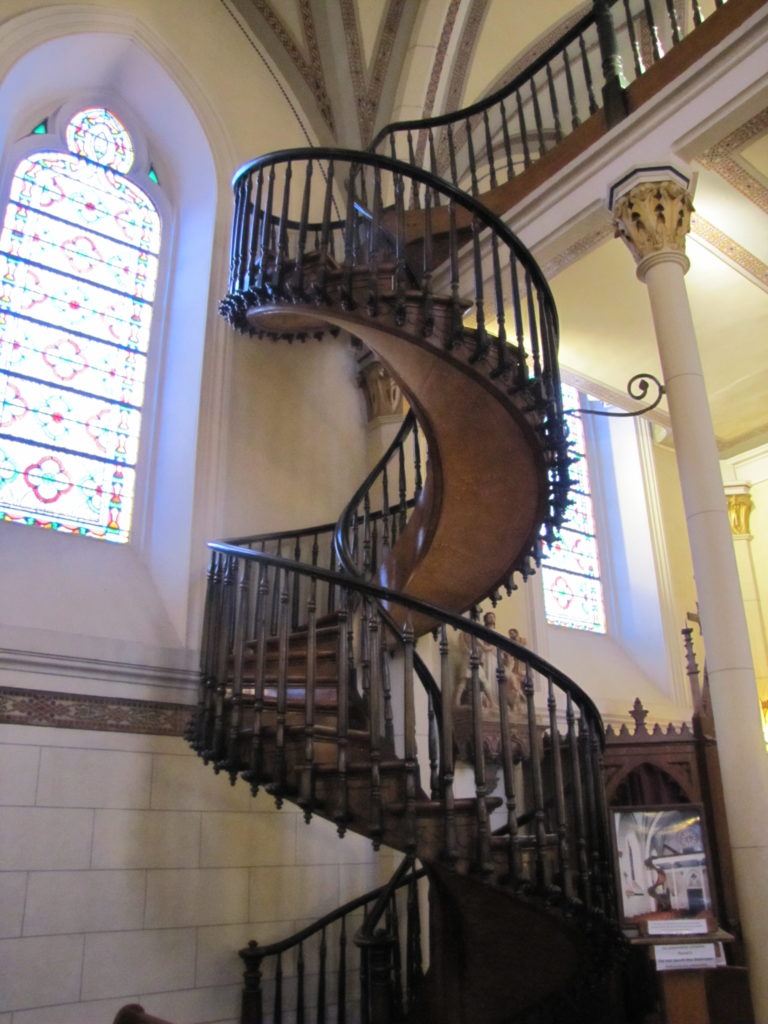 The Loretto Chapel in downtown Santa Fe has quite a unique history. Back when the chapel was constructed in 1878, the religious sisters of the Catholic church noticed there was no way to access the choir loft. They came to the conclusion that a regular staircase would be too big to fit the space. To find a solution, according to legend, the sisters prayed to St. Joseph, the patron saint of carpenters. After about a week a man appeared with a donkey and a box of tools looking for work. Months later, the unique spiral staircase was completed. Then carpenter left without a word before anyone could pay him for his work. The staircase appears to hang in midair without visible support. It was made of an extinct wood species and constructed with only square wooden pegs (no glue or nails.)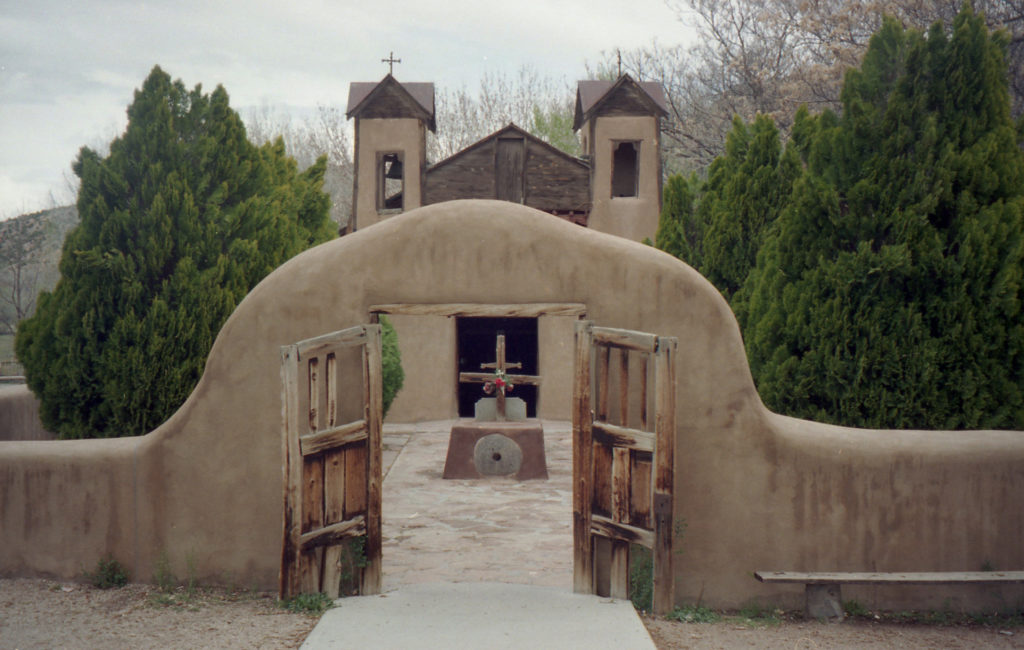 The Santuario de Chimayo, located in the village of Chimayo along the High Road to Taos, is composed of two separate adobe churches. The first, Lord of Esquipulas, is the famed el pocito, or small pit of holy dirt, which is claimed to have to have special healing powers. The second church on the site is the Santo Nino de Atocha Chapel. This chapel, built in 1857, is significant in that it's the destination of a large Easter pilgrimage that was begun back during World War II. During the Bataan Death March, U.S. soldiers and sailors prayed to the Santo Nino to be spared. Upon their safe return to U.S. soil, they began the pilgrimage to Chimayo to give thanks. Thousands of people continue the pilgrimage to this day.
This post was inspired by an article at www.travelawaits.com