Texas Stonehenge is what Clay DiMeno calls this bunker/tornado shelter/man cave that he made with earthbags and a lot of creative ingenuity.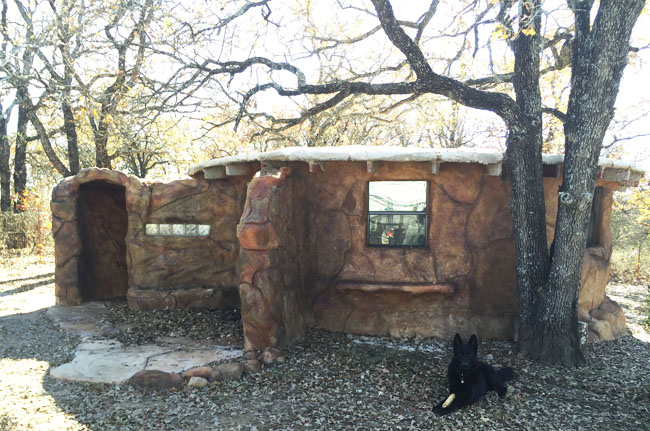 Most people would not realize that this roundhouse was actually made from earthbags, because of Clay's faux stone rendering. This is similar to a root cellar that he made and we featured earlier.
The interior space was treated in the same way to suit his taste.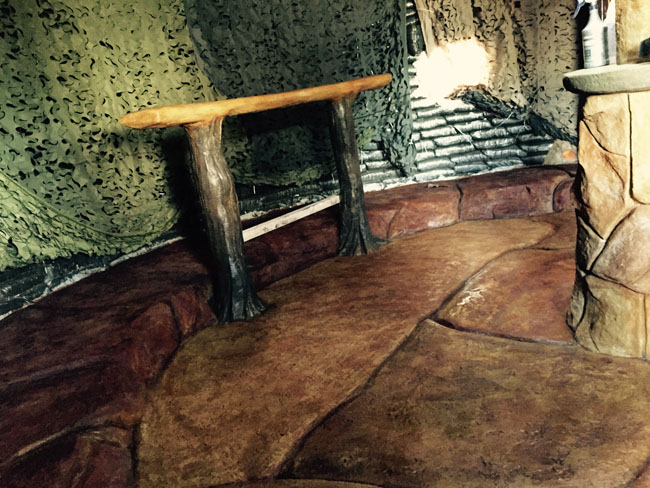 He even made a little bar with swinging seats, and a stone like floor.
The roof was formed with radiating rafters that support a straw-insulated green roof. You can see many more photos of how this unique structure was built and Clay's own description  at www.earthbagbuilding.com.